Just a quarter of Britons believe we will have left the EU when the third Brexit deadline rolls around, despite Boris Johnson's pledges
Boris Johnson's pitch throughout the Conservative leadership election has been that October 31st is a hard deadline for Brexit. Having already seen two deadlines come and go, the former Foreign Secretary declared delivering on this third date will be "do or die".
The public doesn't buy it, however.
New YouGov tracker data finds that 56% think it's unlikely that the UK will have left the EU by the end of October. This is twice the number (27%) who think it's likely.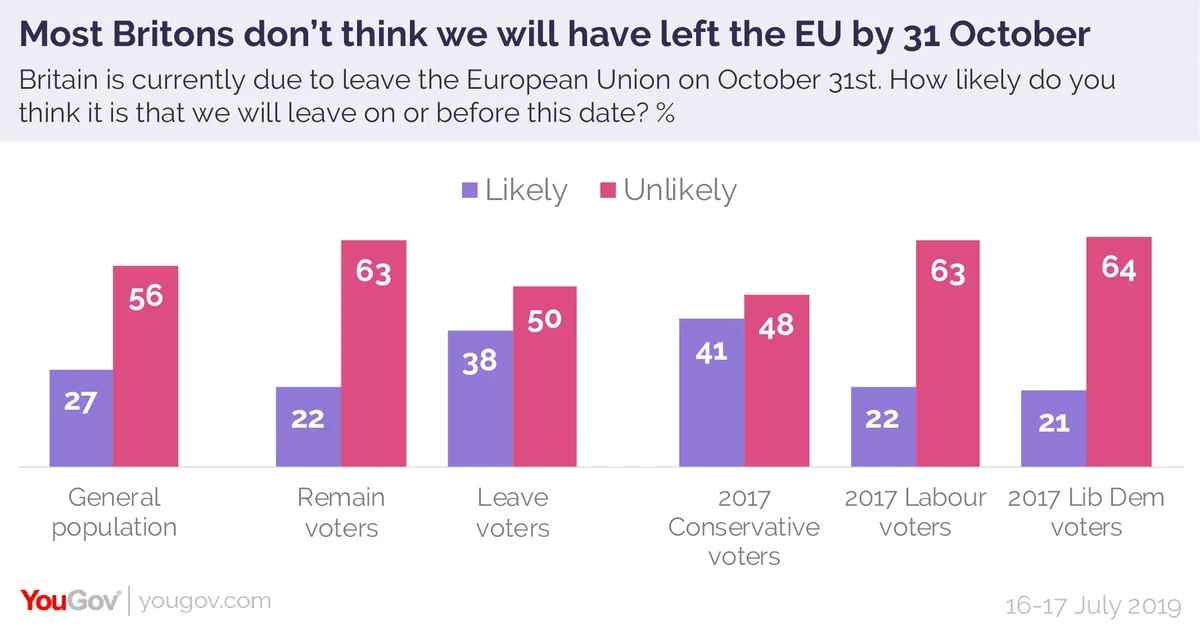 Worryingly for Johnson, even Conservative and Leave voters are sceptical. Half (50%) of those who voted for Brexit back in 2016 think it's unlikely to have taken place by November, as do 48% of Tory voters.
Remainers, Lib Dems and Labour are all even more doubtful that the deadline can be reached, with between 63% and 64% in each of these groups saying they don't expect to see Brexit having taken place by then.
Photo: Getty