It is easy to miss, but there is also a contest taking place as to who should be next leader of the Liberal Democrats.
Whilst it's not getting as much coverage as the Tory leadership race where the winner will also be instantly crowned Prime Minister, the Liberal Democrats recent surge in the polls means the new leader could still have a substantial impact on politics over the coming years.
But despite this, just a tiny fraction of the public can identify the two candidates to be leader.
In our most recent poll, rather than just asking people if they had heard of the two leadership candidates, we showed them a picture of each and asked them to write in the name of the politician. In total, just 8% of the public could identify frontrunner Jo Swinson, and just 6% could identify Ed Davey.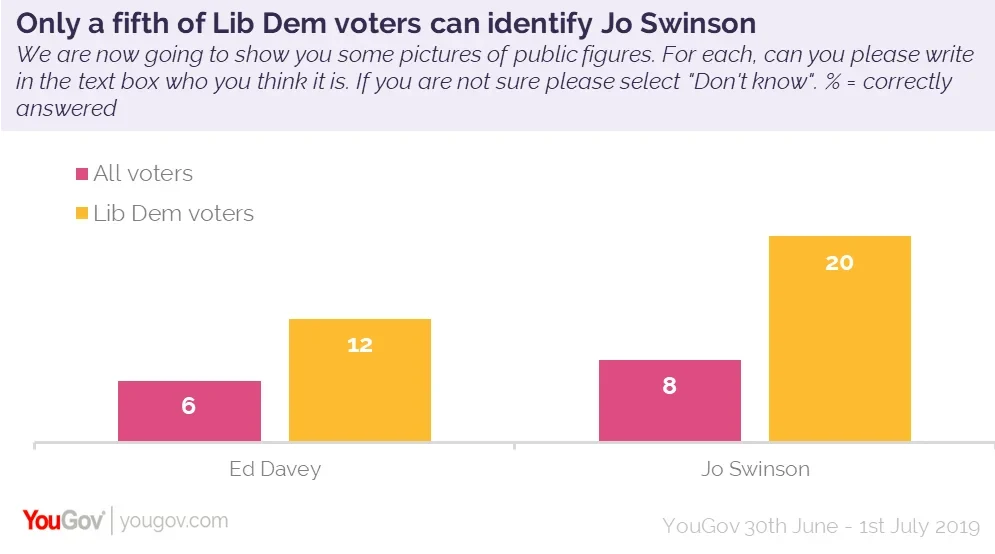 Even the vast majority of Lib Dem voters couldn't identify the two candidates, with just one in five (20%) able to correctly name Jo Swinson and 12% able to name Ed Davey.
This just goes to show that one of the big challenges for the Lib Dem leader will be to firmly place themselves into the ongoing political debate when the focus is often elsewhere.
See the full results here.