But Conservative viewers give victory to Boris Johnson
Viewers of last night's Conservative leadership debate believe Rory Stewart gave the most impressive performance, according to a snap YouGov poll.
One in three viewers (35%) believe the International Development Secretary made the biggest mark at the debates, which saw Boris Johnson make his first appearance having ducked Channel 4's offering last week. For his part, the former Mayor of London most impressed 21% of viewers, putting him in second place with the audience.
Following on in third place was Jeremy Hunt (14%), then Michael Gove (9%) and lastly Sajid Javid (5%). The remaining 16% couldn't pick one candidate they thought outshone the others.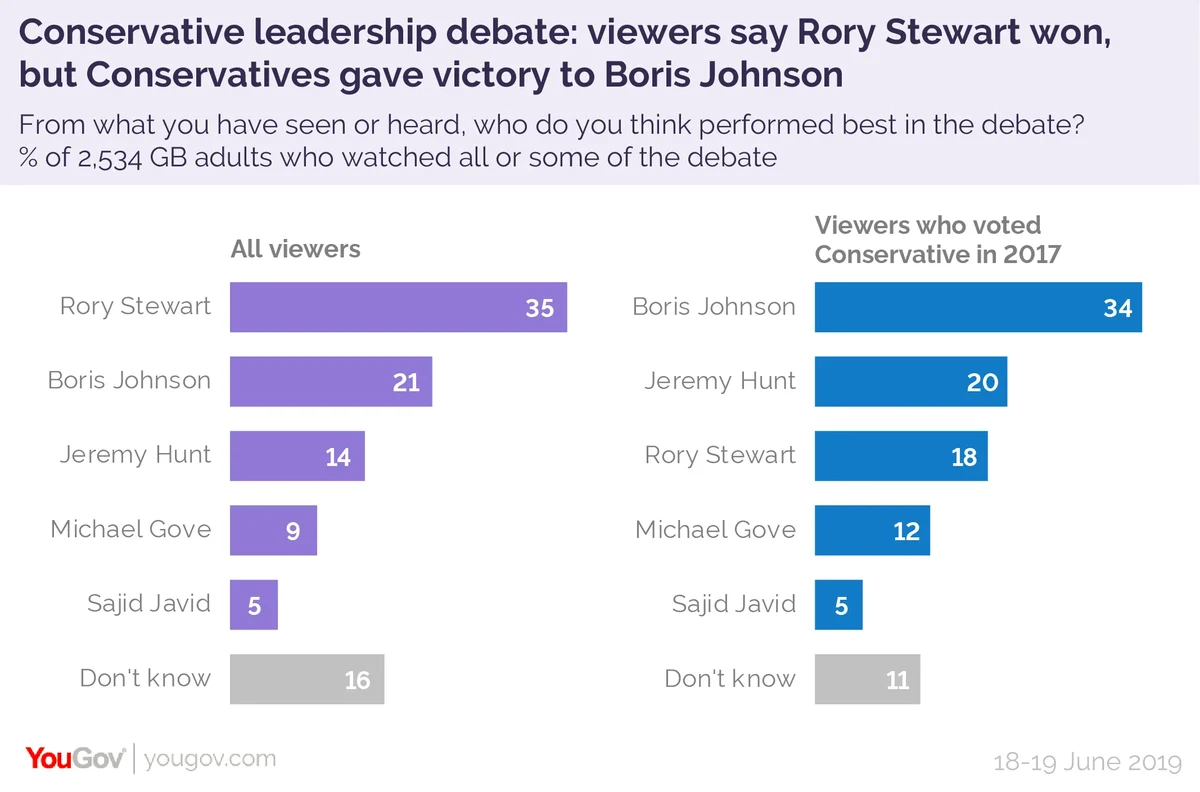 However, Conservative voters who tuned in grant victory to Boris Johnson, at 34%. Rory Stewart sinks into third place among this group on 18%, marginally behind Jeremy Hunt on 20%. Only 12% of Tory voters think Michael Gove performed best and Sajid Javid again brings up the rear on just 5%.
Of course, it is worth reminding that the next Conservative leader will be chosen by the 130,000 members of the Conservative party, and not by the general public. With our recent polling showing that Boris Johnson is by far the favoured candidate among this electorate, and indeed that Rory Stewart is largely disliked by this group, Stewart's ability to sway a non-Conservative audience will ultimately do him little good.
Photo: BBC