Half of Britons see forcing a no-deal Brexit through Parliament without a vote by MPs as illegitimate
An idea that has been gaining currency in certain parts of the Conservative party during the race to become next Prime Minister is to break the Brexit deadlock by "proroguing" Parliament until Britain leaves the EU. Simply put, some time shortly before the 31 October Brexit deadline the new Prime Minister would end the Parliamentary session and in doing so would be able to push through Brexit without MPs being able to hold a vote in order to stop it.
Proponents insist this would be the only way to deliver Brexit while the Commons remains at an impasse, but critics say that it would be fundamentally undemocratic to prevent MPs exercising their vote on the biggest issue of the day.
Now a new YouGov survey finds that by 47% to 24% Britons are opposed to Brexit being forced through in such a manner. A further 29% of Britons responded "don't know" to the question.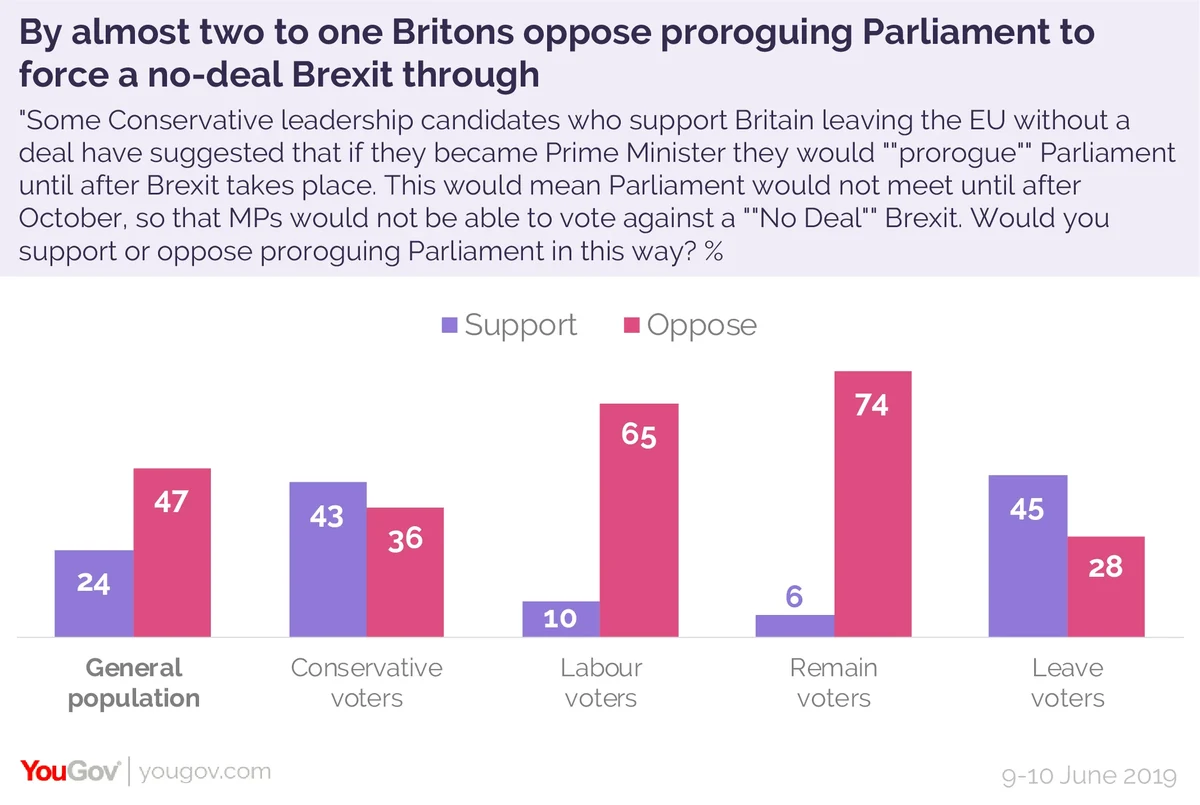 A plurality of Leave voters, however, would back such a move, with 45% supporting the idea compared to 28% who are opposed. Remain voters much more unified in their opposition, with three quarters (74%) against prorogation and a mere 6% supportive.
Among those who think that leaving the EU without a deal would be a good outcome for the Brexit process, two thirds (66%) support prorogation and only 17% oppose.
Conservative voters are in support by 43% to 36%, while Labour voters oppose by 65% to 10%.
When asked whether proroguing Parliament would be a legitimate move only 20% say that it would be, while half the population (50%) think it would be illegitimate.
Fewer than four in ten Leave voters (38%) think proroguing Parliament would be a legitimate move, a slight drop on the 45% who support it taking place. Likewise, the 54% of no-deal enthusiasts who think prorogation is legitimate is down from the 66% who would back the process.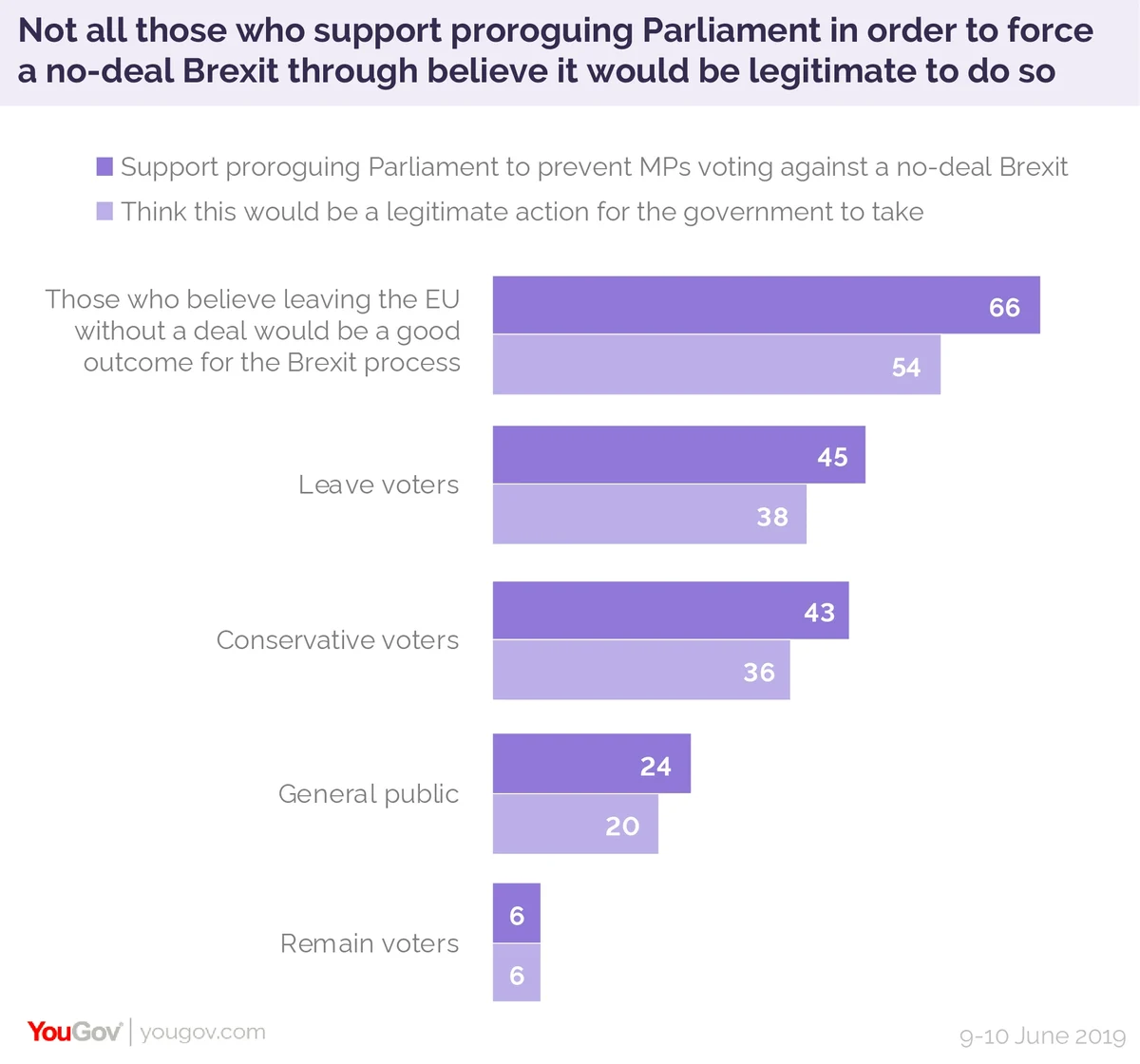 By contrast, the proportion of Remain voters who think it would be legitimate or illegitimate is identical to the proportion who support or oppose the move.
Conservative voters find themselves split 36% to 38% on the legitimacy of prorogation, while two thirds of Labour voters (66%) see it is illegitimate compared to only 9% who do not.
Photo: Getty