New polling shows that 41% of Labour party members voted for a different party last week, whilst a staggering 67% of Conservative party members backed another party
Yesterday former Labour spin doctor Alastair Campbell was kicked out of the Labour party for admitting he voted Liberal Democrat in last week's European Parliament elections. Labour said that voting for another party is incompatible with membership.
Whilst most members might not publically admit who they voted for in the secrecy of the ballot booth, over the past few days we have been anonymously polling party members, asking them how they voted.
In total, 41% of Labour members voted for a party other than Labour in last week's European election, with 19% casting their ballot for the Greens, and a further 15% joined Alastair Campbell in backing the Liberal Democrats. Another 7% voted for a different party, while 10% did not vote at all.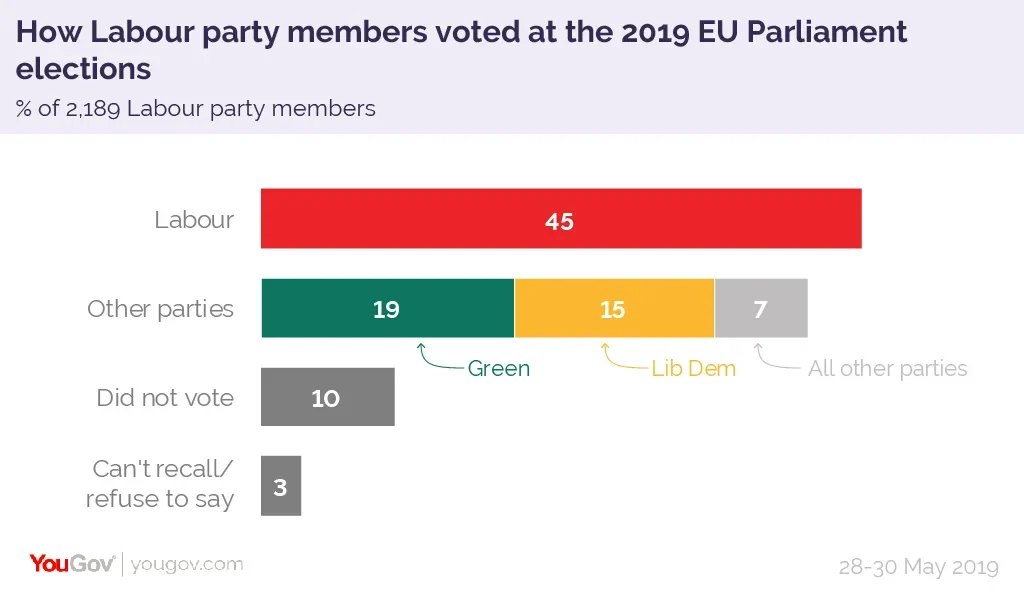 The results are even more dramatic when it comes to the Conservative party. Just one in five Conservative party members (19%) backed their own party last week. By contrast, more than three times that number (59%) voted for the Brexit Party. A small number backed other parties, including 6% who went to the Lib Dems, and another 9% did not go to a polling station.