Britons don't feel like European elections have much impact
While these EU Parliament elections are being billed as the most important ever, new YouGov research shows quite that Britons continue to feel largely disconnected from the consequences of European elections.
Only a third of Britons (32%) think that European elections have either a great deal or a fair amount of impact in general, with fewer still thinking such elections have any impact on themselves personally (28%). By contrast, most Britons (56-61%) think they have little to no impact on either level.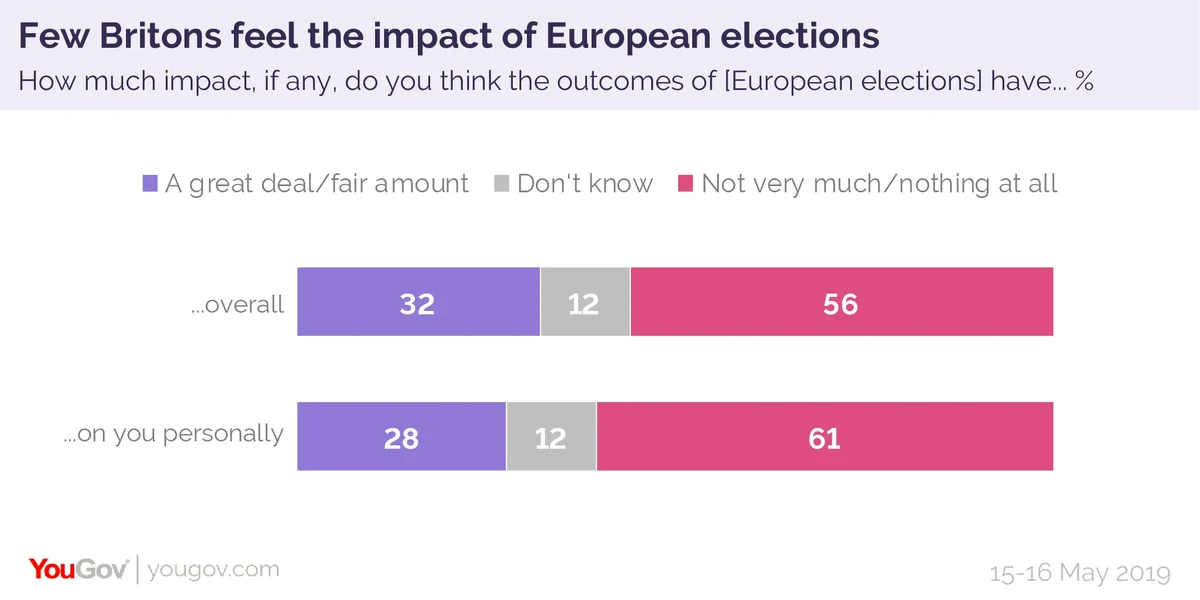 Remain voters are more likely to think that European elections have an impact than Leave voters at both the national (41% vs 26%) and local levels (35% vs 23%).
The survey also found that fully 92% of Britons say they can't name a single one of the MEPs for their region. Of the 8% who said they could, four in ten gave an incorrect answer, meaning that overall only 5% of Britons could name a single one of their MEPs (and indeed, most often it was literally a single one of their MEPs, few Brits even attempted to name more than one).