The former Foreign Secretary triumphs over his opponents in the Conservative leadership bid on all measures among party members
With Theresa May reportedly announcing a departure date within weeks, the results of a new YouGov survey of Conservative members reveal the extent to which she has lost the support of her party's membership. Only 20% think she is doing well as Prime Minister, and 79% of members say that she should now step down.
May's announcement will formally fire the starting gun on the leadership contest, although so weak is her position that candidates have already openly declared their intention to stand.
The final decision in a Conservative leadership contest is settled by a vote of party members, and our polling of this group finds that Boris Johnson is the most highly supported.
We polled opinion on nine senior Conservative figures: Boris Johnson, Michael Gove, Sajid Javid, Rory Stewart, Jeremy Hunt, Andrea Leadsom, Dominic Raab, Matt Hancock and Penny Mordaunt, and found that Boris is preferred to all other candidates by huge margins. Against even his closest competitor – Dominic Raab – Boris holds a commanding 59% to 41% lead.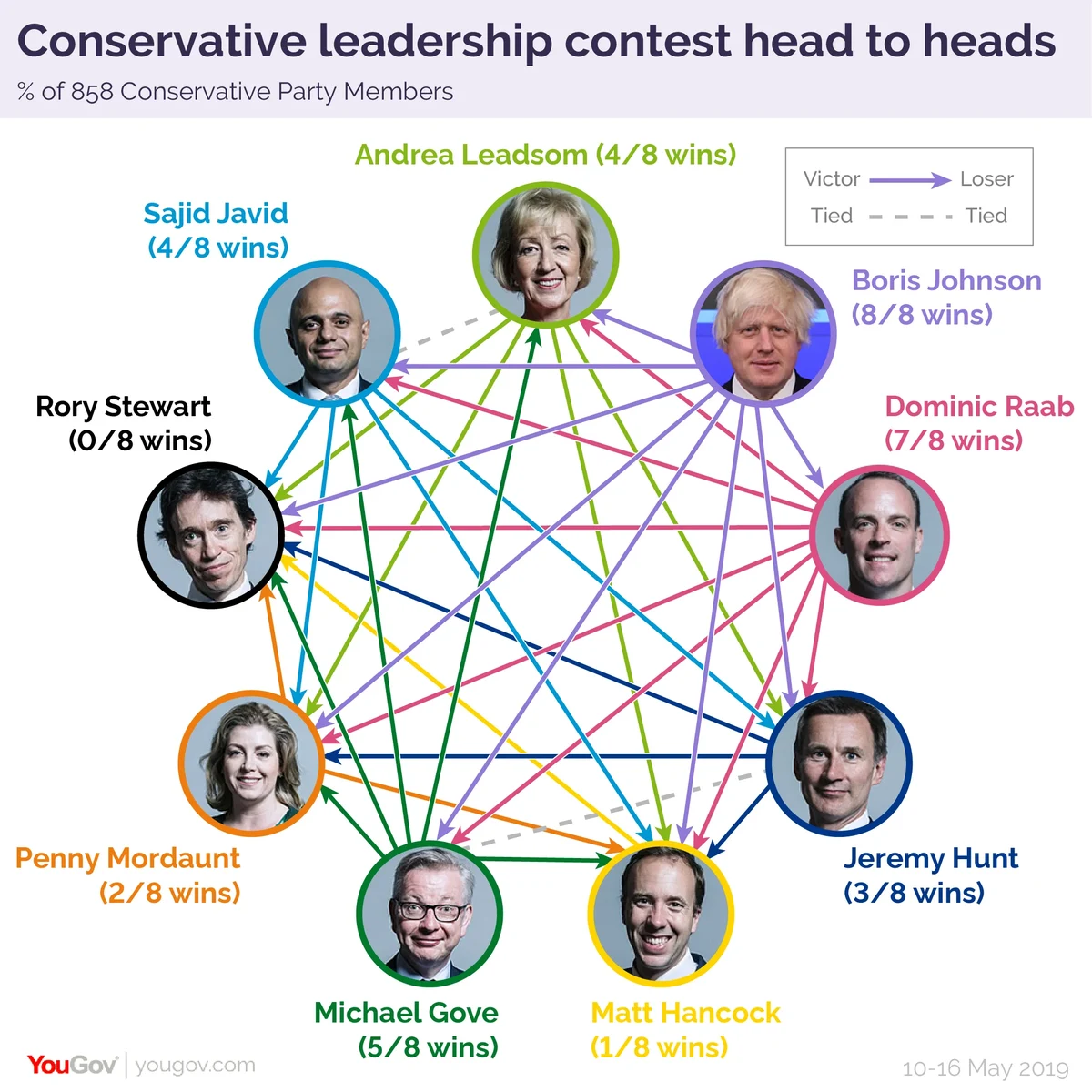 Raab is second favourite, prevailing in all contests except that with Boris. Michael Gove takes third place, winning five out of eight head-to-heads (losing to Boris and Raab and tying with Jeremy Hunt).
Sajid Javid and Andrea Leadsom win four out of their eight head-to-heads (and tying with one another), while Jeremy Hunt wins three, Penny Mordaunt two and Matt Hancock one. Rory Stewart is beaten by all comers.
We also asked about each of the candidates on seven characteristics: whether they would be a good leader, how likeable they are, their ability to win an election, whether they shares a respondent's political outlook, whether they're up to the job, whether they're a strong leader and if they're competent.
Boris also tops the charts on each measure, scoring 61% to 77% across the board. Raab again seems like the second placed candidate, ranking second highest on good leader, strong leader, can win an election and shares my political outlook.
Rory Stewart and Matt Hancock come eighth and ninth respectively across all measures, with their lower name recognition than the rest of their colleagues putting them far behind the main pack.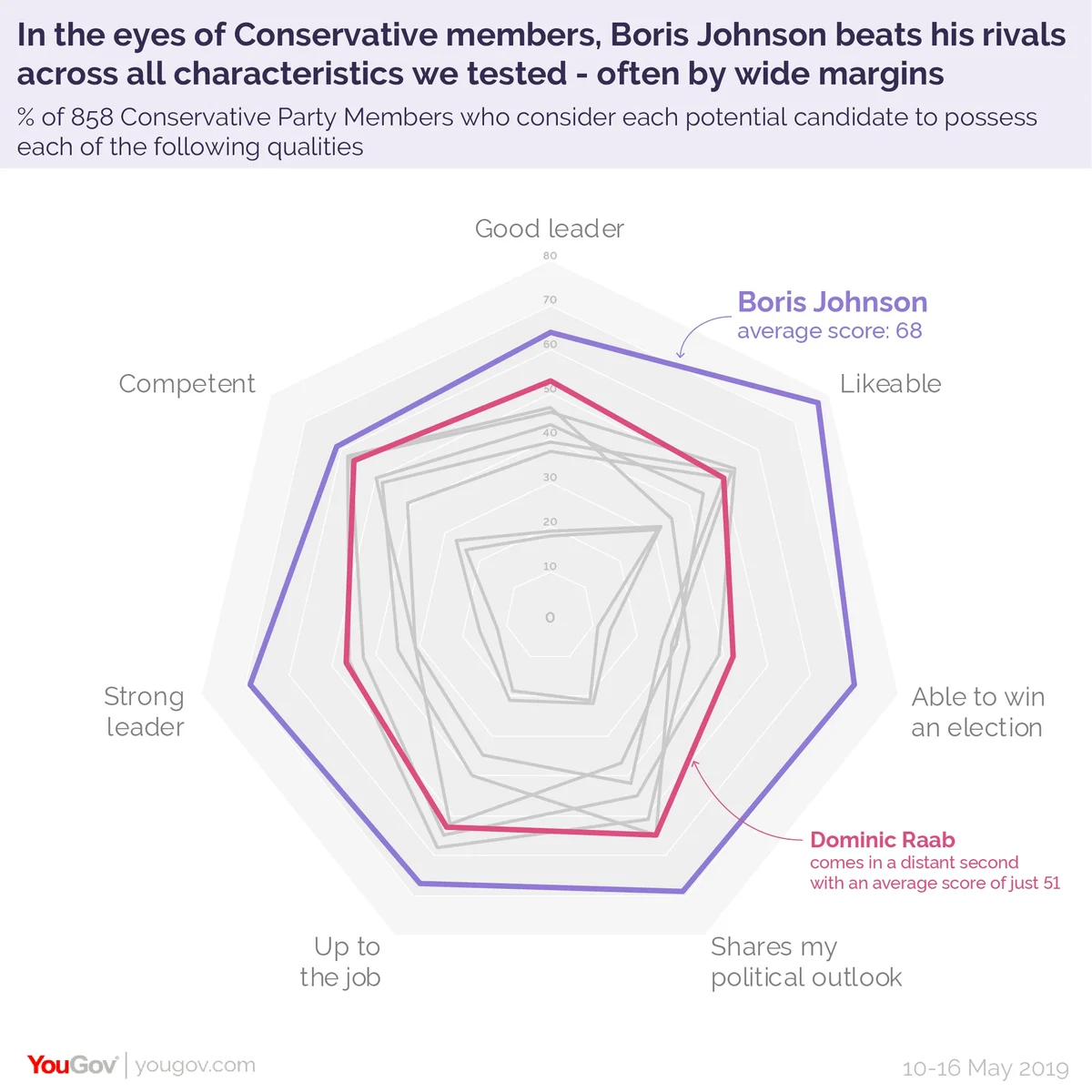 Members want a summer contest
Although it is not yet known what May's proposed resignation timeline will be, there is an overwhelming preference for a new leader to be elected over the summer (73%) rather than waiting to use this autumn's Conservative party conference as a platform for the contest (19%).
Photo: Getty