Snap YouGov poll shows the public tend to back the PM's resignation pledge
Earlier this evening Theresa May announced that she would stand down as Prime Minister and Conservative leader in the event that the House of Commons backs her Brexit deal.
Now a snap YouGov poll, conducted this evening, can reveal that Britons tend to back the Prime Minister's decision. By 39% to 32%, Britons think it would be right for May to stand down under these circumstances. The remaining 29% answered "don't know".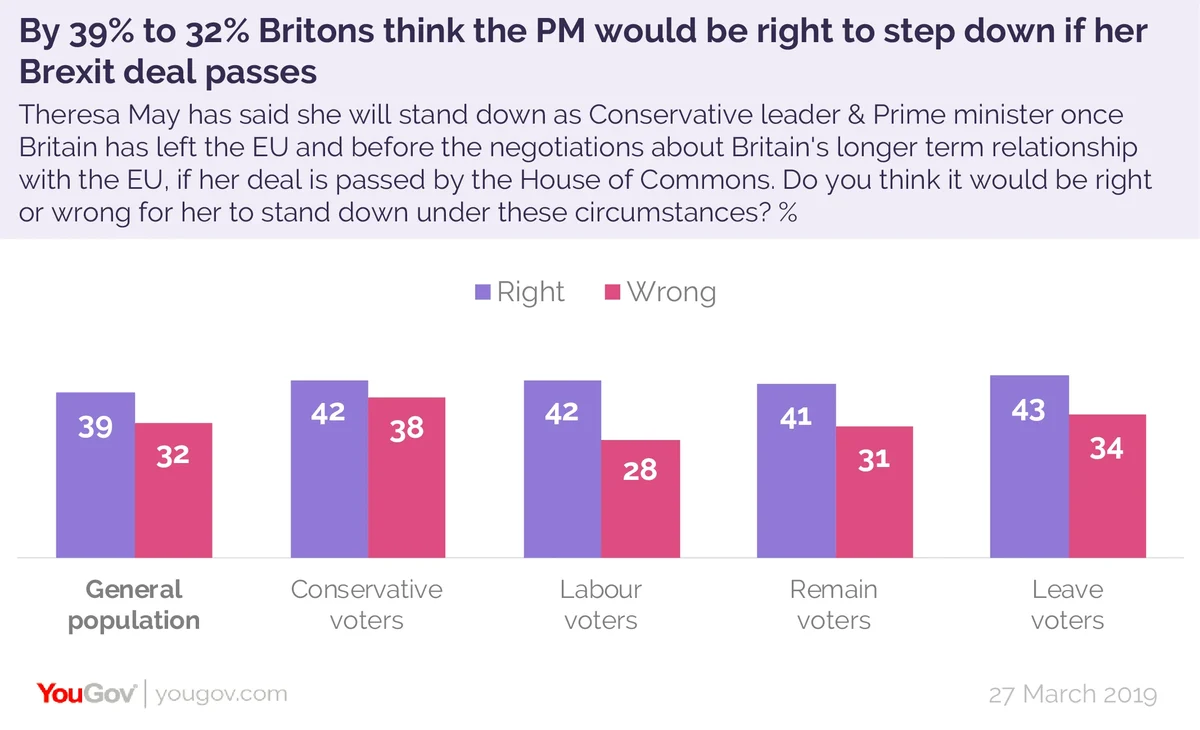 It is worth pointing out, however, that May's pledge only applies if the Brexit deal passes - should MPs once again vote to reject the Brexit deal then the Prime Minister's words leave her free to carry on in post.
Those who voted for the Conservatives in 2017 are the most closely split, thinking the Prime Minister has made the right call by 42% to 38% thinking it is the wrong move. Among Leave voters the gap is larger, with 43% thinking May would be right to step down but only 34% saying it would be wrong.
Among Remain voters 41% think the PM would be right to go under the circumstances she laid out and 31% think it would be wrong for her to do so.
Labour voters too think it is right that the PM stand down if her Brexit deal passes, at 42% compared to only 28% who think would be wrong.
Photo: Getty