One in five Leave voters think it is worse than staying
A curious side-effect of the unpopularity of Theresa May's Brexit deal is ardent Leavers proclaiming that we'd be better off Remaining than accepting it.
Conservative figures such as Boris Johnson, Dominic Raab, Iain Duncan Smith and John Redwood have all said that the deal would be worse for the nation than continued EU membership.
Now a new YouGov survey reveals that Leave voters are heavily split on whether the Prime Minister's negotiated deal is preferable to our current situation.
Only one in three people who backed Brexit in 2016 (36%) think that exiting the EU on the terms laid out in May's deal would be better than remaining a member state.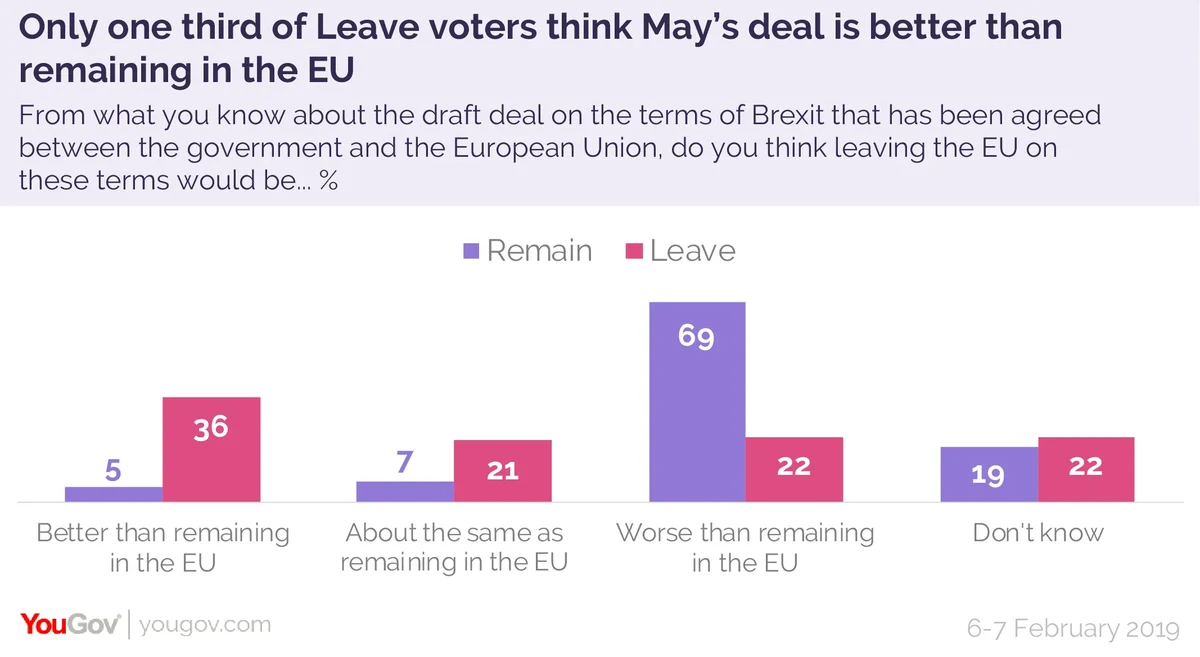 A further 21% see it as being about equal, while a further 22% think leaving on such terms would actively be worse than if we ended up remaining after all.
By contrast, Remain voters unsurprisingly tend to think that the deal would be worse than staying in the EU, with more than two thirds (69%) holding this view. Only 7% think it is about the same as continuing EU membership, and just 5% think it is better than staying in.
Photo: Getty