Cheddar has topped our poll as the nation's favourite cheese, as British Cheese Week begins. The original West Country stalwart was far and away the most chosen cheese, sitting on top of our survey results as comfortably as it does a slice of bread.
Next in line, but far less favoured, were the much-loved Brie, famous blue Stilton, distinctively orange-coloured Red Leicester and crumbly Yorkshire Wensleydale.
41% chose Cheddar
6% picked Brie, and Stilton
3% prefer Red Leicester, Wensleydale, Italian staple Mozzarella, Edam and Cheshire
2% like Emmental, Camembert, Double Gloucester, Goat's cheese and Roquefort
While 1% apiece thought Gorgonzola, Parmesan, cream cheese and Shropshire Blue
Originally hailing from the West Country village of Cheddar, Somerset, the cheese is famous worldwide, and like many other similar types, varies considerably in taste and texture depending on its maturity. It is the most sold cheese in the UK, but is also popular in many different forms across the globe, especially the United States, as its name is not protected under any regulation. The full name of 'West Country Farmhouse Cheddar', however, can only be applied to cheese made from milk local to the area.
Protecting our favourite flavours
Next favourite in the list, Brie, is well known as a French cheese, but is also successfully produced all over the UK, while the status of Stilton is protected under an EU Protected Food Name (such as also applies to European products such as Champagne wine, and Parma ham), and can only be made in the English counties of Derbyshire, Nottinghamshire and Leicestershire according to certain rules.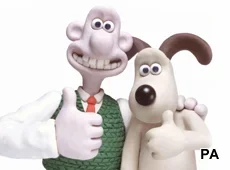 Red Leicester and Wensleydale also bear the names of their English towns of origin – and the latter is currently awaiting Protected Geographical Indication (PGI) from the European Commission to ensure that only producers in or around Wensleydale can make the historic cheese.
Some may also recognise crumbly but smooth choice Wensleydale from Nick Park's much loved animations featuring Wallace and Gromit ‒ who famously eat copious quantities complemented only by crackers and, of course, regular cups of Yorkshire tea.