The public overwhelmingly believes the Brexit deal can't be bettered by whoever would replace May
Conservative MPs will decide Theresa May's fate tonight in a no-confidence vote, but new fast-turnaround research by YouGov conducted today reveals that the British public wants her to stay, by a margin of 40% to 34%.
She retains strong support from her party's voters, who back her by 58% to 28%. Similarly, May's handling of Brexit so far seems to have been sufficient to convince 45% of Leave voters that she should remain in place – only 38% want to see her go.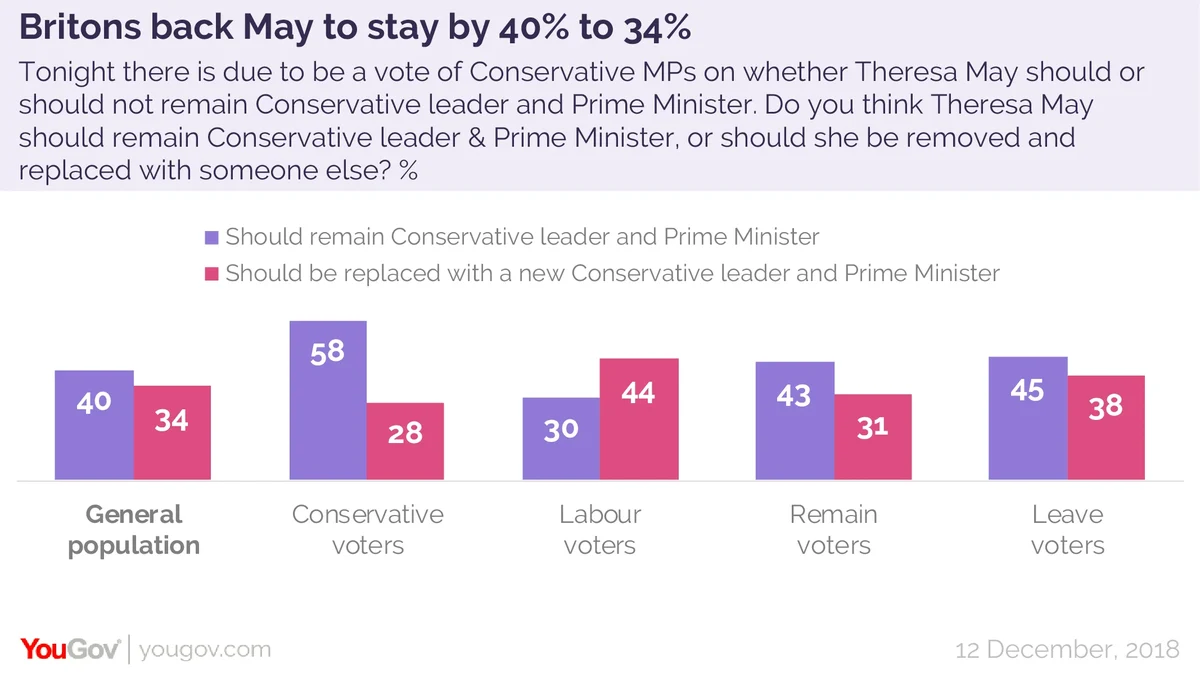 Labour party voters tend to want to see a change of leadership. 44% back a change, while 30% want May to continue in post.
Few Britons believe the EU would offer a better deal to anyone else
No doubt a factor in deciding whether to support Theresa May's continued premiership is whether or not people believe her replacement could convince the EU to give Britain a better Brexit deal.
Asked whether or not a different Conservative leader would be able to negotiate a better Brexit deal, the majority (57%) of people say no. Just 18% believe they would be able to do so.
No voting group believes that anyone else could get a better deal, including the 59% of Conservative voters and 53% of Leave voters who think that May's deal won't be improved under new management.