Only 12% would volunteer to serve, but rising numbers believe that another world war is unlikely
As the nation falls silent this Sunday to mark the 100th anniversary of the end of the First World War, thoughts will turn to one of the most tragic episodes in British history.
The initial stages of the Great War were marked by a patriotic fervour in Britain, with young men rushing to enlist. But should another world war break out today, just 20% of men say they would volunteer to serve (as do 9% of women).
Male Baby Boomers are the most likely volunteers, with 24% claiming they would put themselves forward. A slightly lower 19% of men from Generation X say the same, and 18% of male Millennials.
As the First World War dragged on, Britain was forced to pour more and more soldiers into the fight, so in 1916 the government introduced conscription for all unmarried men aged between 18 and 40.
Perhaps worryingly for Britain's ability to fight a major future conflict, as many as 39% of people in this age bracket say they would avoid conscription.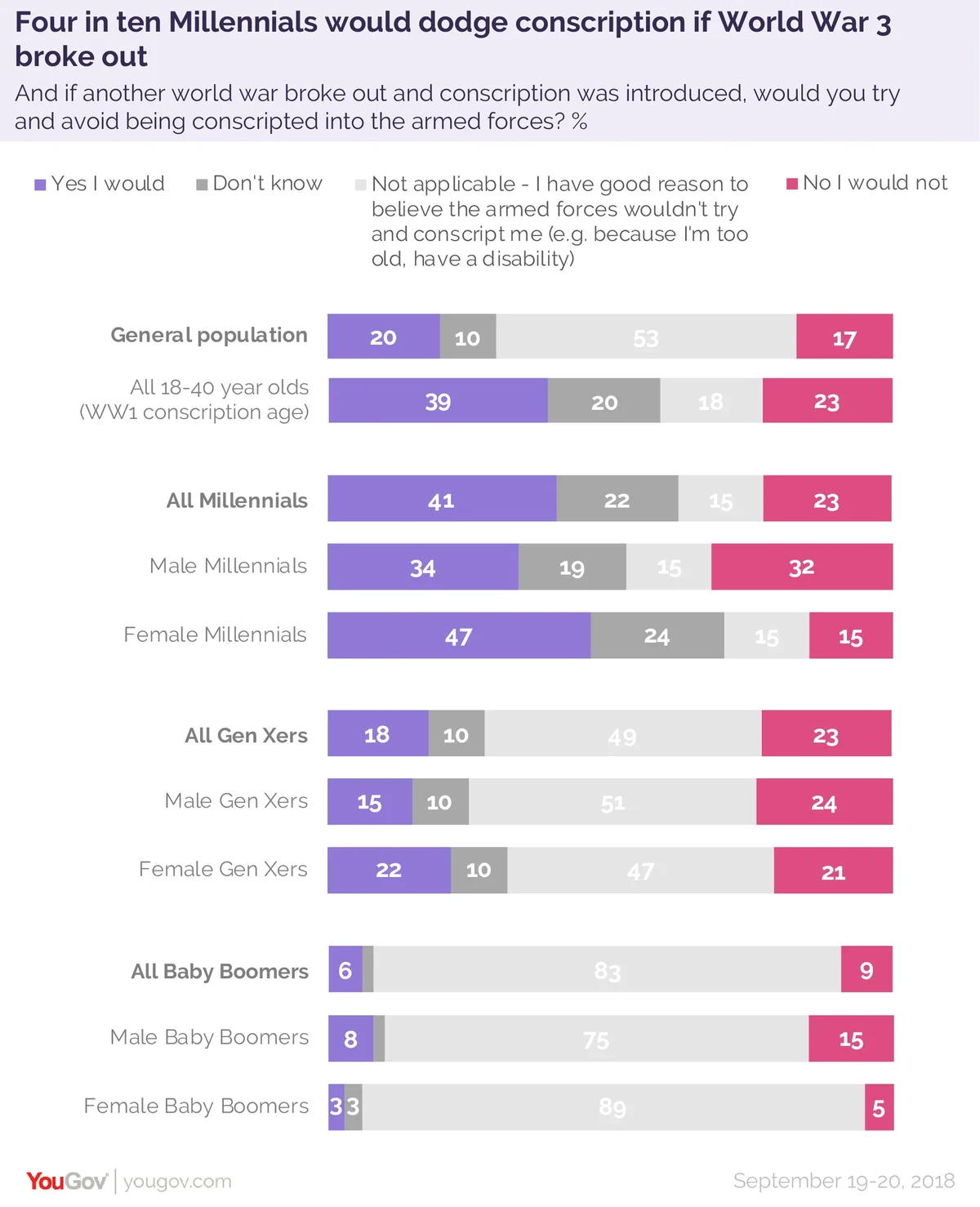 Millennial women are the most likely draft dodgers, with 47% saying they would try and avoid military service if possible. This compares to 34% of male Millennials. While the nation has never conscripted women before, female Millennials are no more likely to think the state wouldn't try and put them in uniform than young men – 15% in each group said that they believed the armed forces wouldn't try and conscript them.
Overall, only 24% of those aged 18-40 say they would not fight conscription. A further 20% answered "don't know", while 18% said they had good reason to expect they wouldn't be conscripted in the first place due to age or disability.
The proportion of Brits who expect another world war is falling
This Sunday Britons will pledge not only that "we shall remember them", but also that "never again" shall we indulge in the kind of slaughter that took place between 1914 and 1918. Promisingly, the number of Britons who feel that we will be able to live up to that pledge has increased.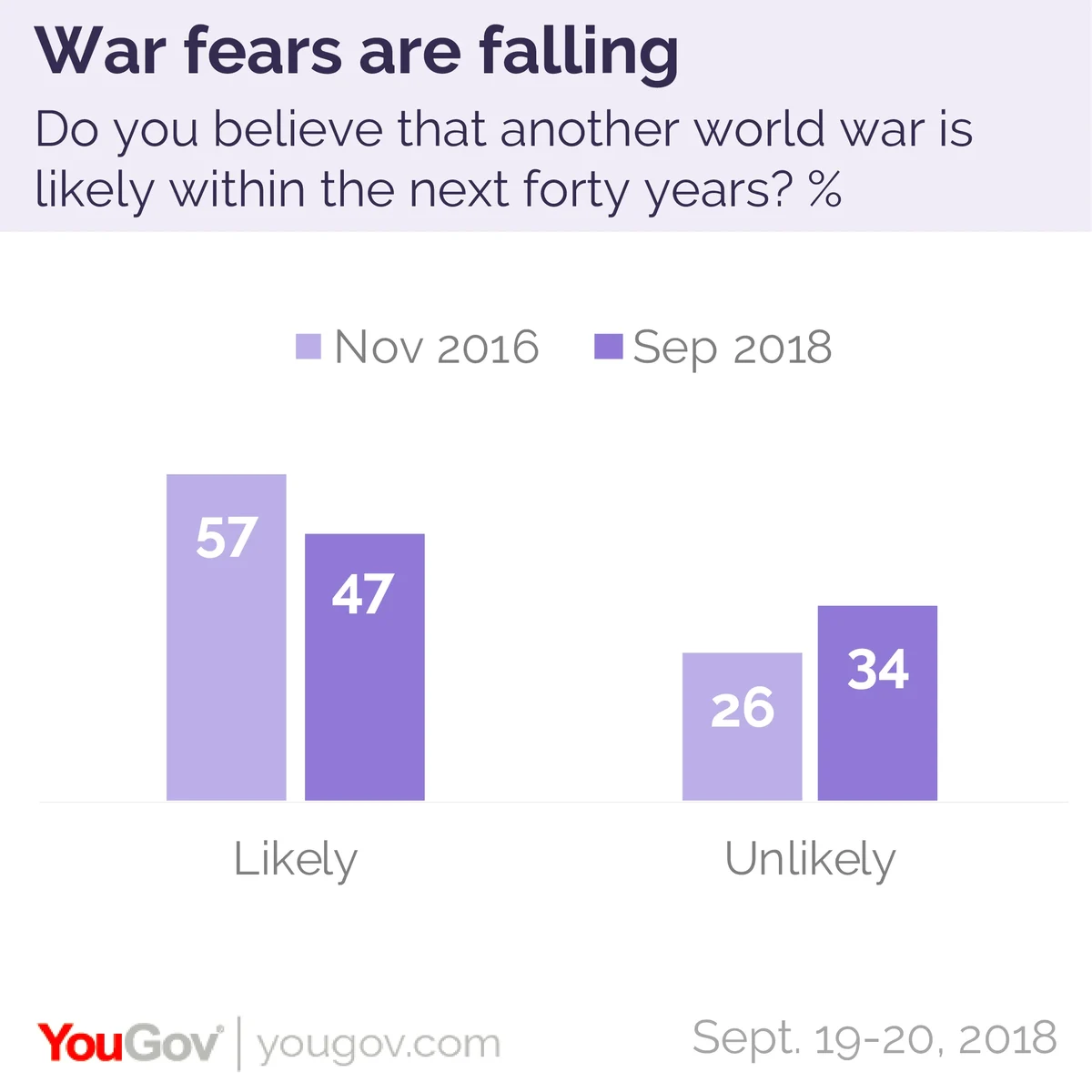 When in 2016 YouGov asked whether Brits felt another world war was likely in the next forty years, 57% of people said that they did. Today this figure has fallen ten percentage points to 47%.
The number who think such a war is unlikely has risen from 26% to 34%, while the proportion who answered "don't know" is largely unchanged (17% then vs 19% now).
The difference is noticeable across society, and is most pronounced among those aged 50 and older.
Photo: Getty