Latest YouGov Westminster voting intention figures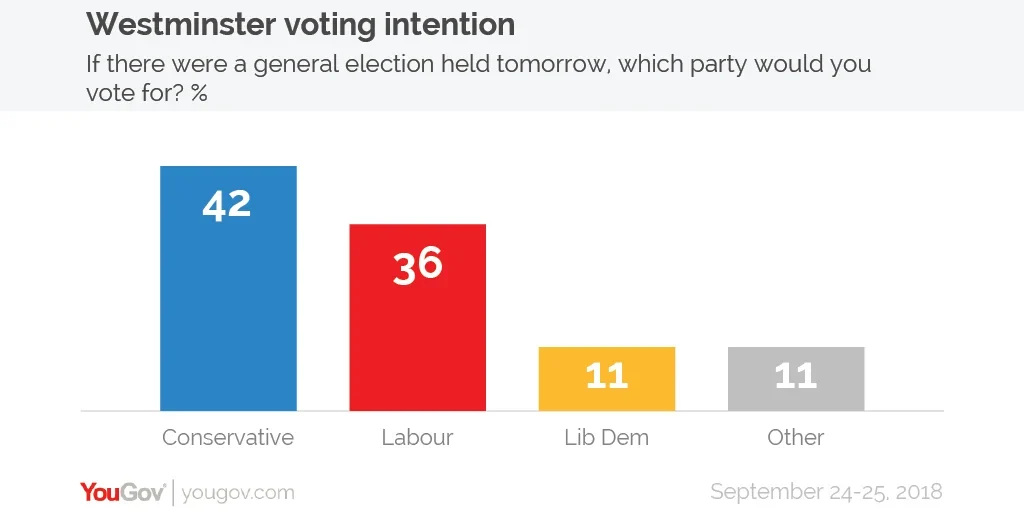 The latest YouGov/ Times voting intention survey sees the Conservatives on 42% (from 40% in last week's poll) and Labour on 36% (unchanged). The survey was conducted prior to Jeremy Corbyn's speech at Labour party conference and so does not reflect any impact that might have had.
Elsewhere, the Liberal Democrats are on 11% (unchange) and votes for other parties stands at 11% (from 13% last week).
Image from Getty