Latest YouGov Westminster voting intention figures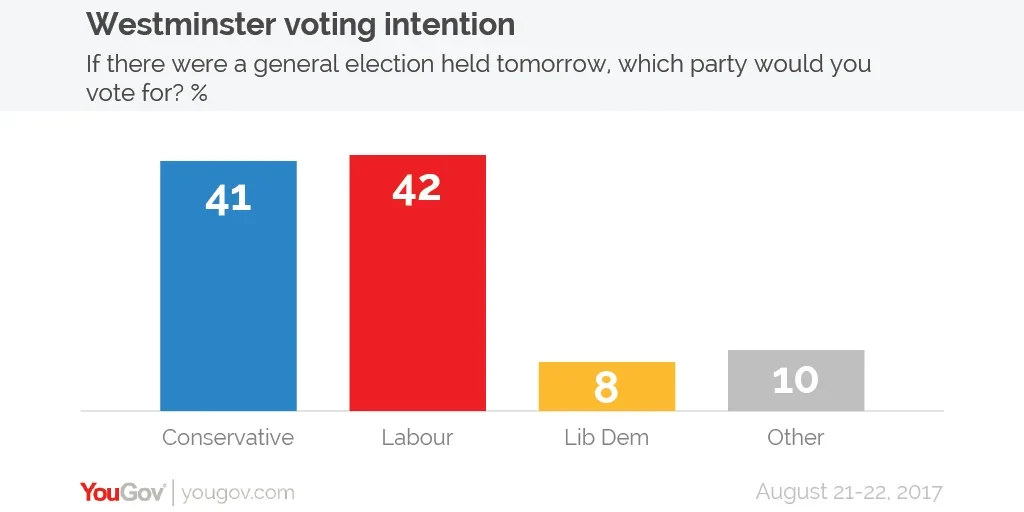 The latest YouGov/Times voting intention survey sees Labour and the Conservatives almost neck and neck, with 42% of people saying they would vote Labour (from 44% at the beginning of the month) and 41% Conservative (no change) if another election were held tomorrow. Labour have seen their eight point lead over the Tories in our first survey following the general election decline to just one point now.
Elsewhere, Liberal Democrat voting intention stands at 8% (from 7% in the last survey) while 10% of people would vote for other parties (from 9% in the last survey).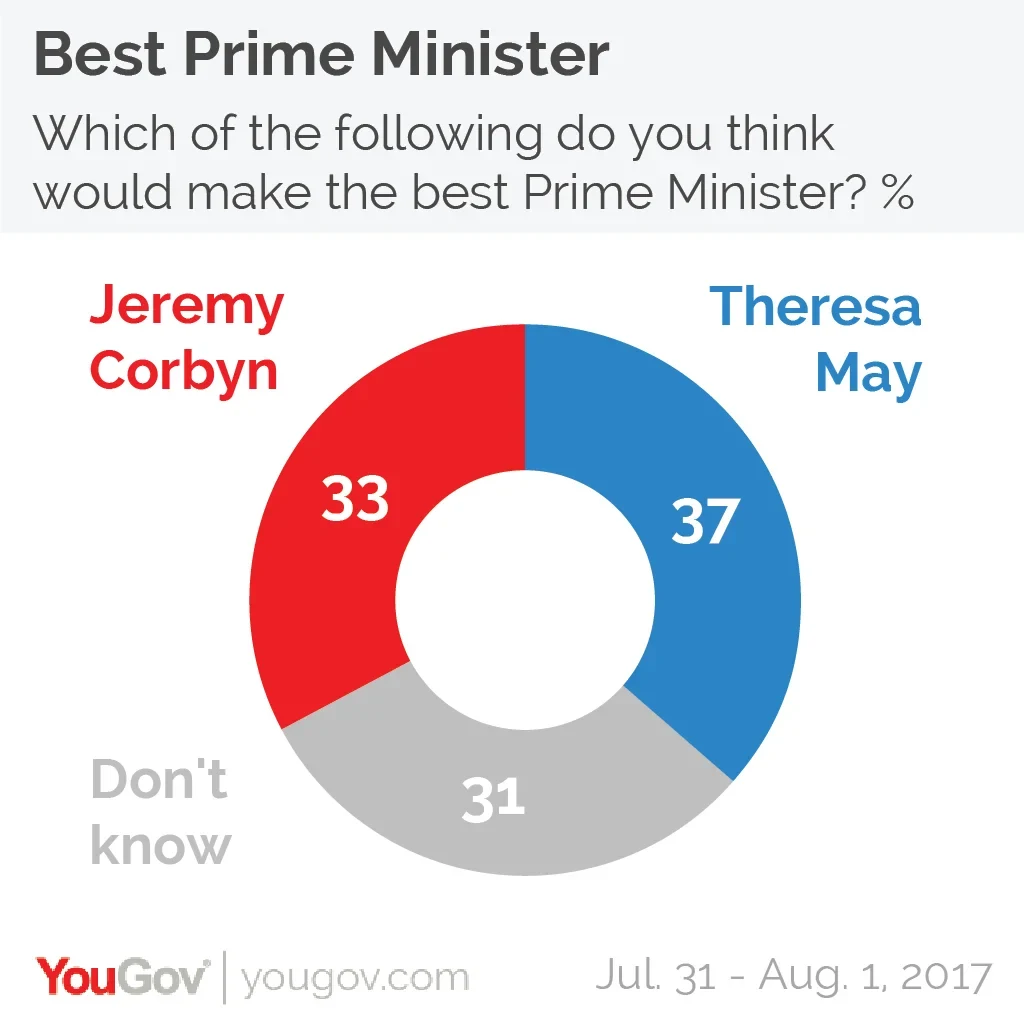 The contest over who would make the best Prime Minister remains close, with 37% of Brits preferring Theresa May compared to 33% for Jeremy Corbyn (a further 31% can't choose between the two).