Brits are hopelessly split on the issue
When Kirsty Allsopp branded the placement of washing machines in kitchens "disgusting" back in July, her comments served to highlight the fact that homes in Britain are smaller than in many other countries, squeezing the room people have for utilities.
Subsequently, when Brits move into a new house, they sometimes face a choice over which white goods to have in their home. YouGov Omnibus has now put one of those perennial dilemmas to the public: if you could only have one, would it be better to have a dishwasher or a tumble dryer?
The nation appears hopelessly divided on the issue, with dishwashers just edging it at 47% to tumble dryers' 44%. A further 9% of Brits can't make up their minds between the two.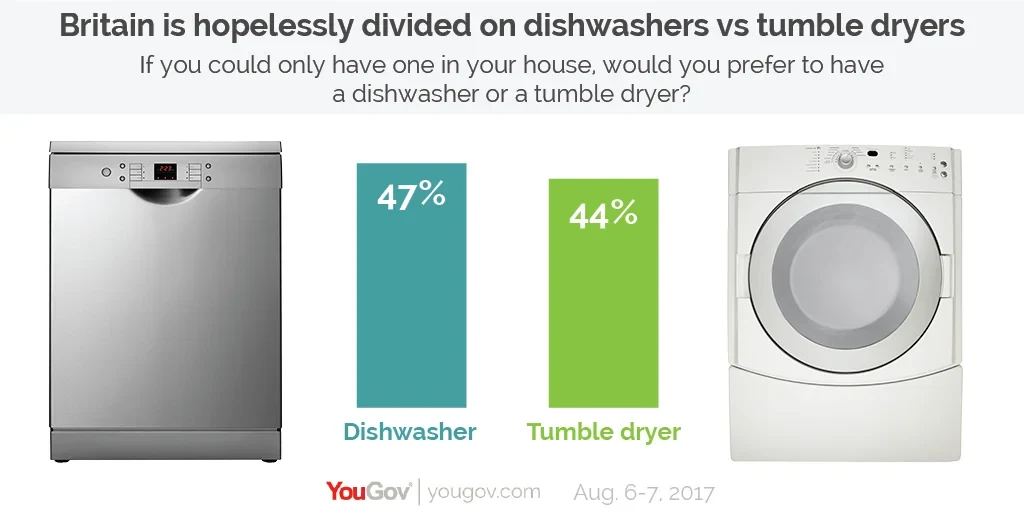 However, various sections of society do seem to have feel differently about the relative value of each device. Britain's youngest are the most keen to never have to scrub a plate again, with 58% preferring a dishwasher compared to 35% that would want a tumble dryer – a lead of 23 points.
That margin diminishes with each subsequent age group, though - falling to six points among 25-49 year olds before flipping over to a one point lead for tumble dryers among 50-64 year-olds. This lead for the tumble drier then grows further - to four points - among those aged 65 or over.
There is also a noticeable class divide. Those in the ABC1 social grades would rather have a dishwasher by a margin of ten points (51% vs 41%). However, the tumble dryer has a six point lead (28% vs 42%) among C2DE Brits. Gender also makes a difference, with women being evenly split (on 46% apiece) whereas men favour the dishwasher (by 48% to 42%).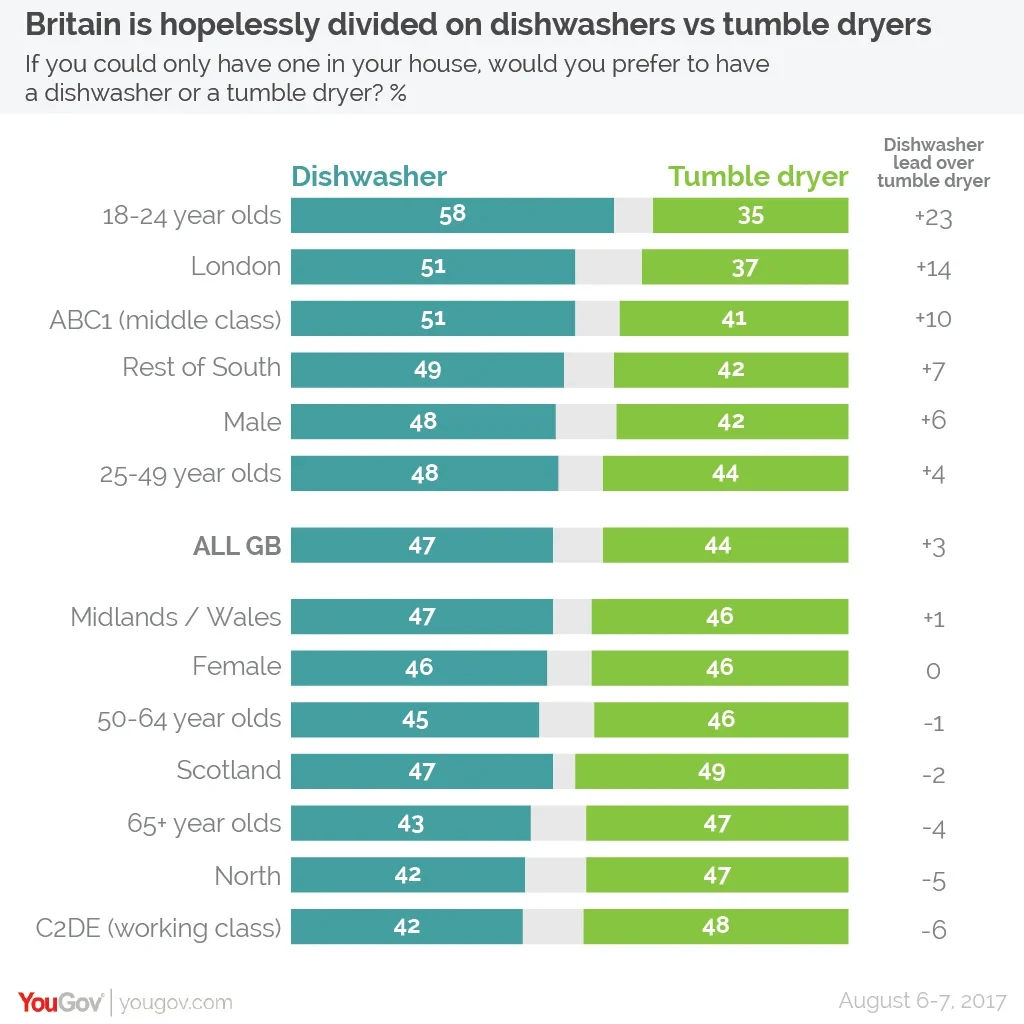 Finally, people's preference also changes depending on their region. Londoners prefer a dishwasher (51% to 37%), as do Southerners (49% vs 42%). By contrast, it seems that people living in more northerly locations are more likely to prefer a tumble dryer – perhaps because cooler temperatures mean that drying clothes unaided takes longer.
Photo: Getty