Latest YouGov Westminster voting intention figures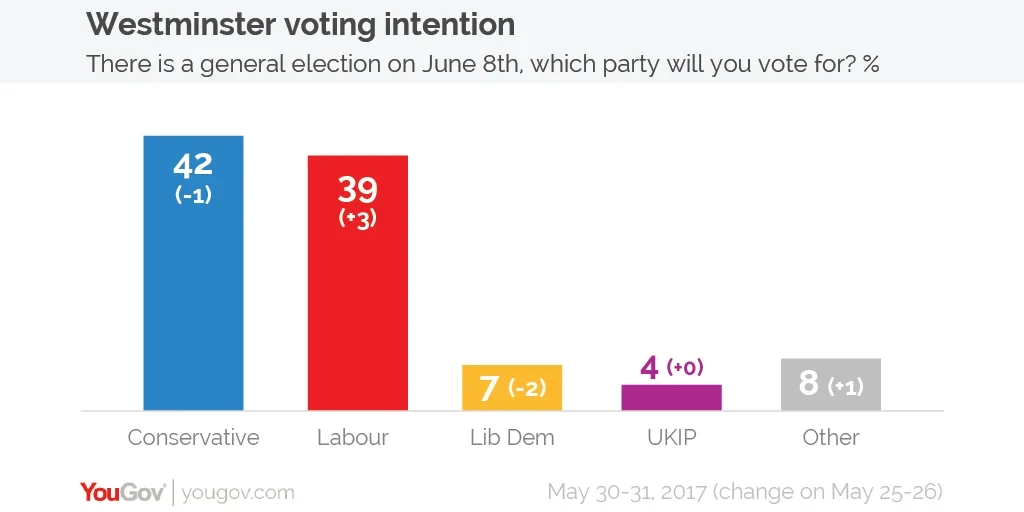 The latest YouGov/Times voting intention figures sees voting intention for the Conservatives down significantly to 42% (from 43% at the weekend). Labour meanwhile are on 39% (from 36%), giving the Tories a lead of just 3 points - the narrowest YouGov polling has had the race to date.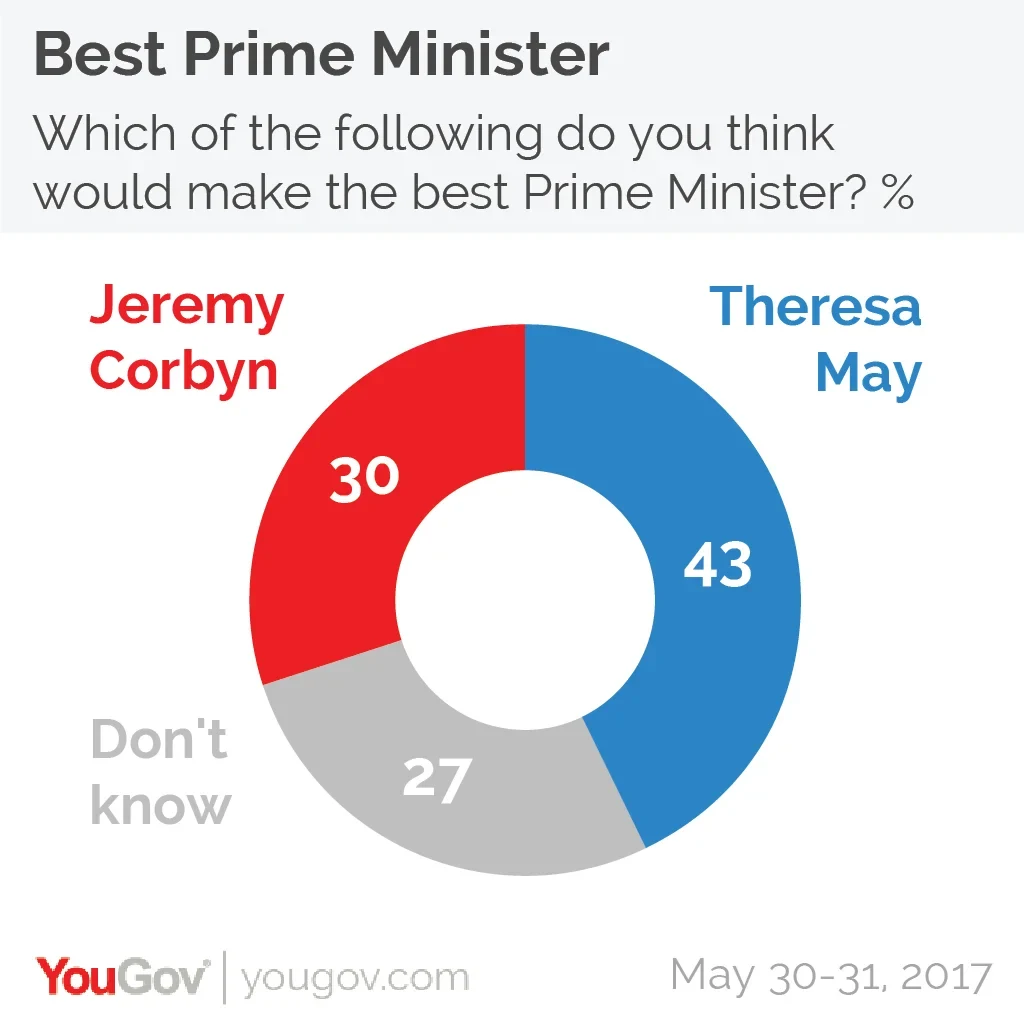 Elsewhere the Liberal Democrats are on 7% (from 8% at the weekend), UKIP remain on 4% and votes for other parties are at 8% (from 7%).
Please note these voting intention figures are from YouGov's conventional polling, not our new election model. Results from the election model can be found here.
Theresa May continues to be the favoured choice for best Prime Minister, although her 43% share is the lowest it has ever been. Jeremy Corbyn meanwhile is on his highest ever rating at 30%, while 27% still say they don't know.
Photo: PA