Latest YouGov Westminster voting intention figures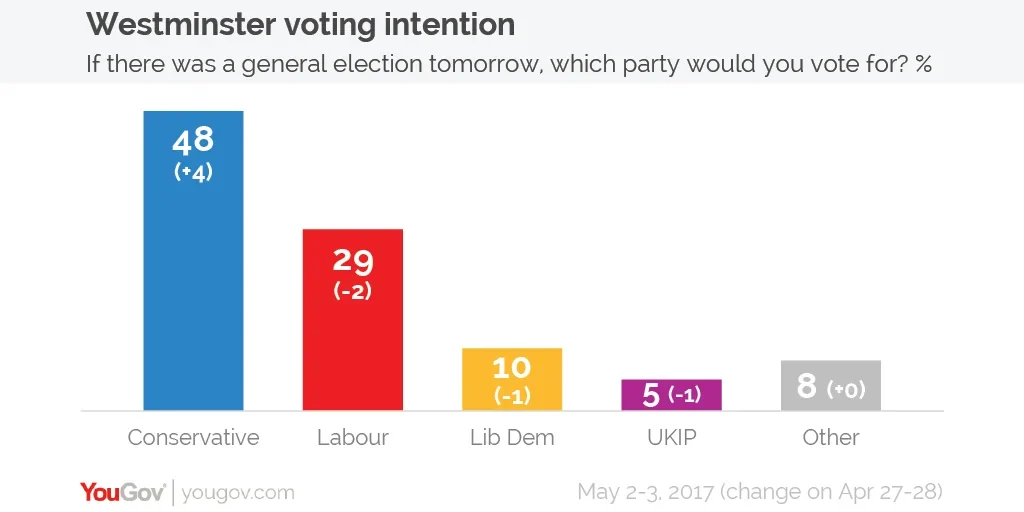 The latest YouGov/Times voting intention figures sees a significant increase in voting intention for the Conservatives who are up four points to 48%. Labour meanwhile are on 29% (from 31% last week), giving the Tories a 19 point lead.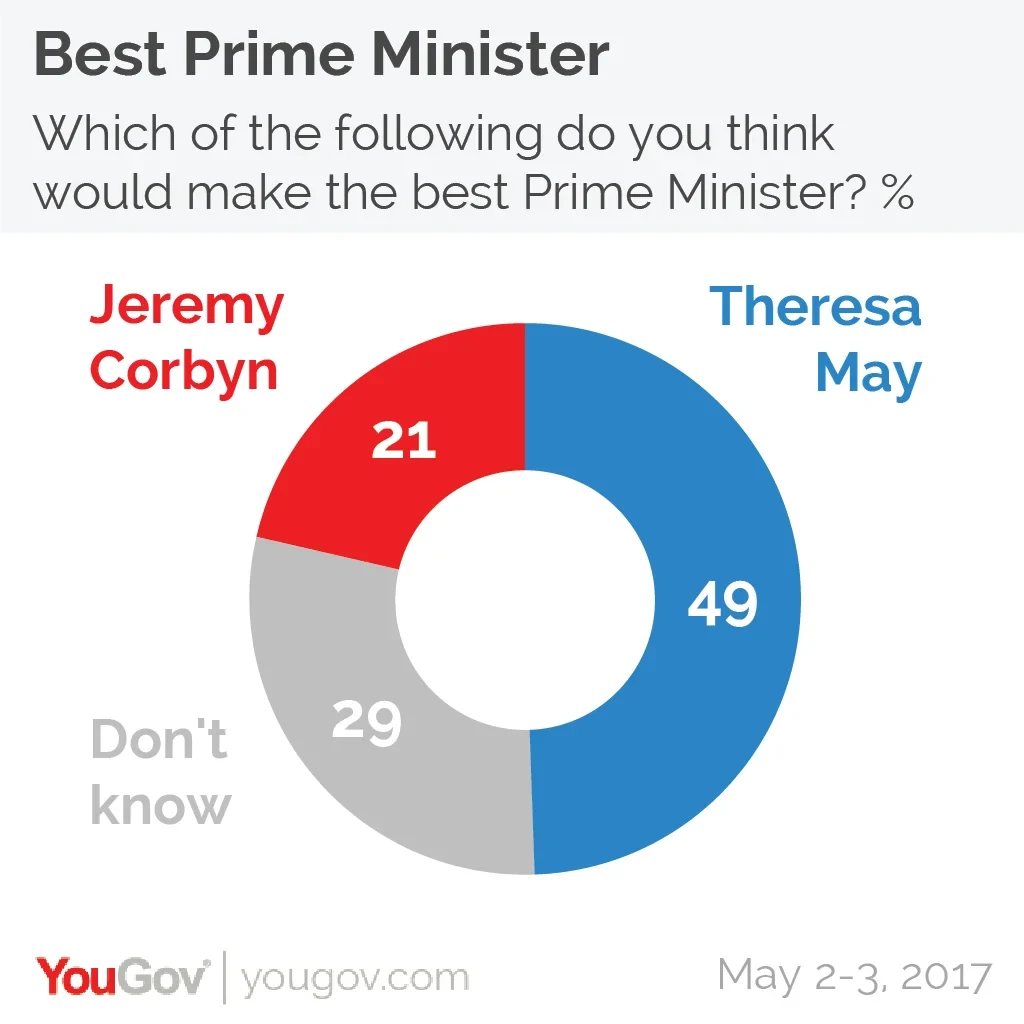 Elsewhere the Liberal Democrats are on 10% (from 11% last week), UKIP is on 5% (from 6%) and votes for other parties remain at 8%.
Theresa May continues to be the favoured choice for best Prime Minister, on 49%. Jeremy Corbyn is currently backed by 21% of voters, whilst 29% don't know.
Strong and stable
Westminster commentators have for some time now been complaining about the Prime Minister's robotic delivery on the campaign trail, particularly the constant use of the slogan "strong and stable". The poll reveals that so far 15% of Brits have heard the phrase.
The message has yet to cut through to everyday people, however, as the majority of people who have head the slogan are the most politically engaged Brits. Among people with pay a high level of attention to politics, 39% have heard the slogan. This figure falls to just 11% of people with a medium level of political attention (the majority of Brits come under this category) and just 1% of Brits with a low level of political attention. It looks like the slogan won't be going anywhere for a while.