Latest YouGov Westminster voting intention figures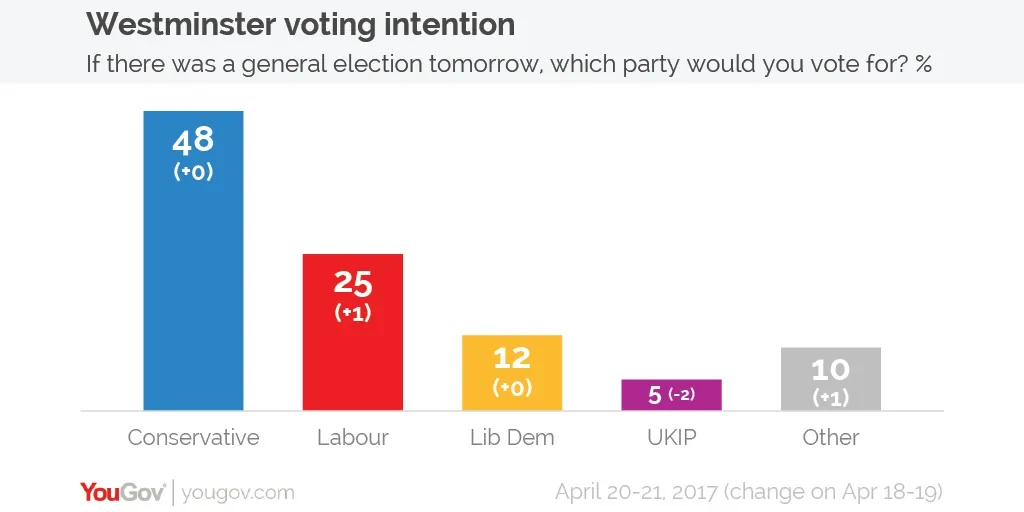 The latest YouGov/Sunday Times voting intention figures show the Conservatives on 48% and Labour on 25%, giving the Tories a 23 point lead.
Elsewhere the Liberal Democrats are on 12%, whilst UKIP's 5% is the party's lowest since March 2012. Votes for other parties stand at 10%.
Photo: PA