Latest YouGov Westminster voting intention figures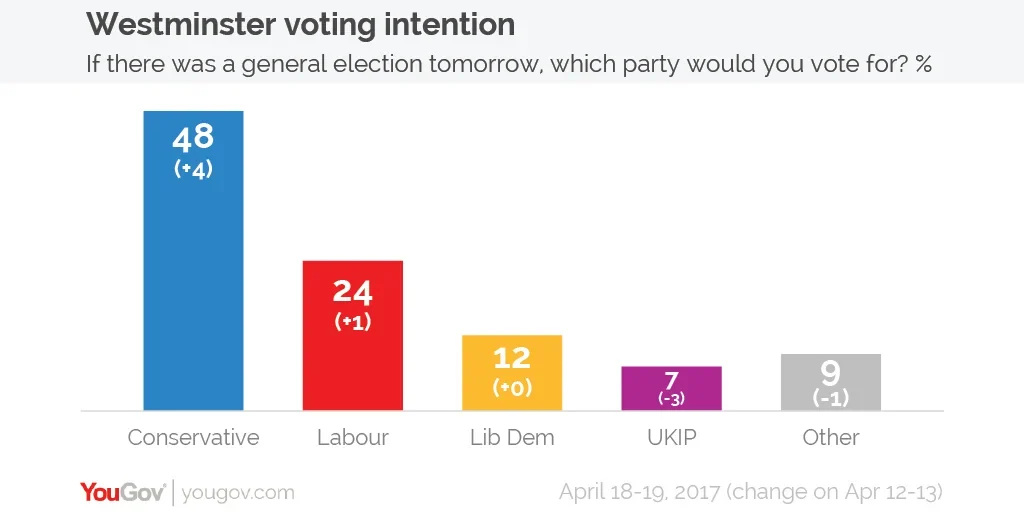 The first YouGov/Times voting intention figures following Theresa May's shock calls for a snap election sees a significant increase in voting intention for the Conservatives who are up four points to 48%. Labour meanwhile are on 24% (from 23% last week), giving the Tories a 24 point lead.
These results represent the highest vote share for the Conservatives since May 2008, and is also the strongest lead for the Tories since that period.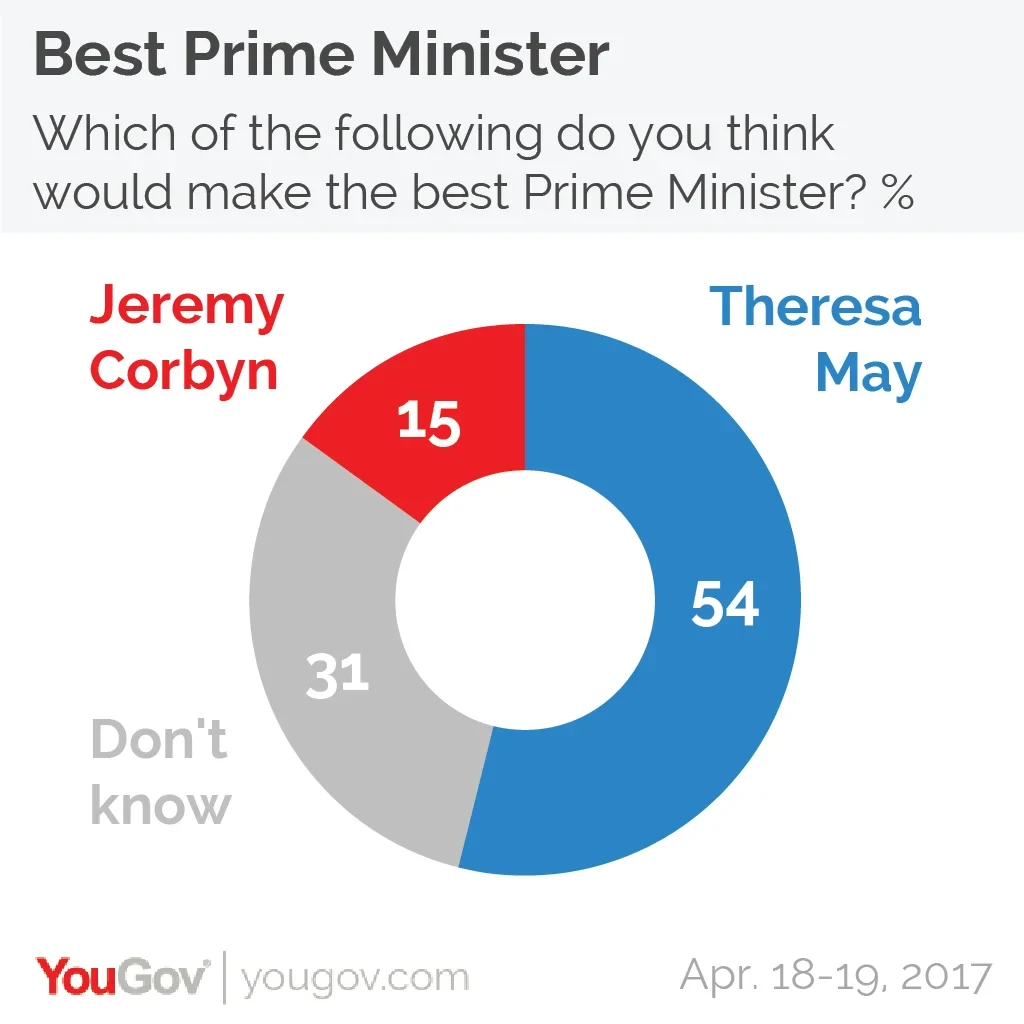 Elsewhere the Liberal Democrats remain on 12%, whilst UKIP's 7% is lowest since January 2013 (from 10% last week), and votes for other parties stand at 9% (from 10%).
Theresa May continues to be the favoured choice for best Prime Minister, with 54% of people preferring her to Jeremy Corbyn. The Labour leader is backed by 15% of voters, whilst 31% don't know.
Photo: PA