Latest YouGov Westminster voting intention figures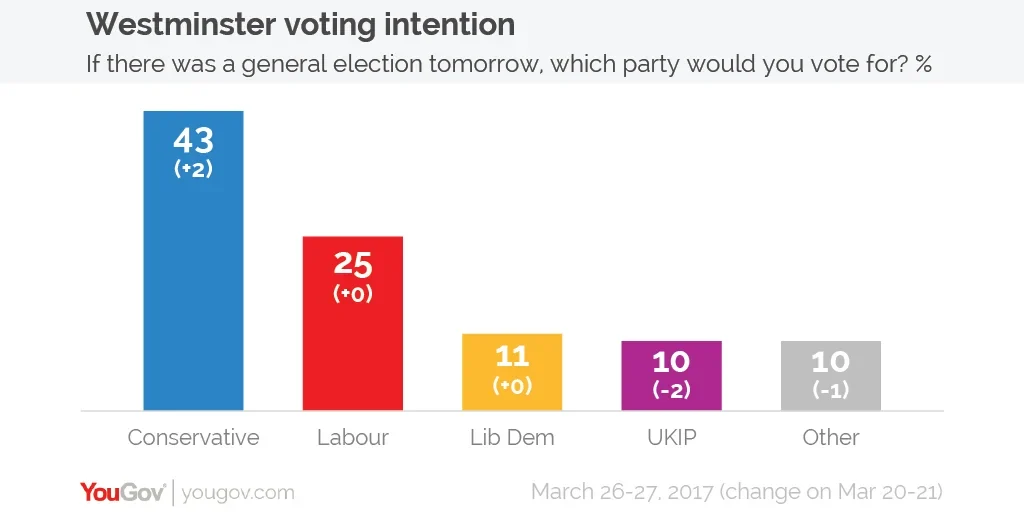 This week's YouGov/Times voting intention figures see the Conservatives on 43% (from 41% last week) and Labour remaining on 25%, giving the Tories an 18 point lead.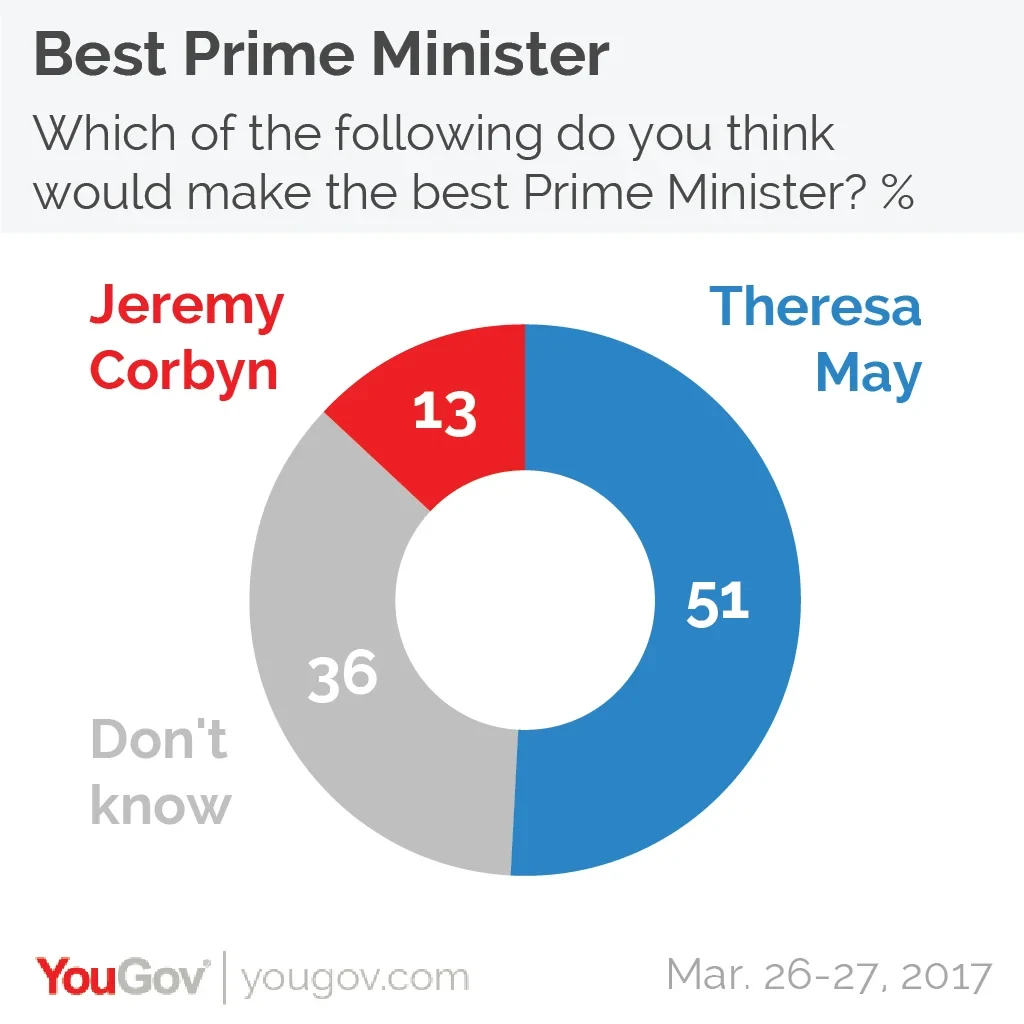 Elsewhere the Liberal Democrats remain on 11%, UKIP are on 10% (from 12% last week), and votes for other parties are at 10% (from 11%).
In bad news for Jeremy Corbyn, the proportion of people who think he would make a better Prime Minister than Theresa May hits its lowest level ever this week, at 13%. With 51% of Brits believing the Conservative leader to be a superior choice, May's 38 point lead is also the highest it has ever been.
Worse still for Labour, this week is the first week that 2015 Labour voters have been more likely to pick Theresa May as the best Prime Minister of the pair, with 29% preferring May and 27% preferring Corbyn.
Photo: PA