But majority oppose new president's migrant ban
New YouGov data shows that just under half (49%) of Britons believe Donald Trump's proposed state visit later this year should go ahead, while over a third (36%) want it cancelled.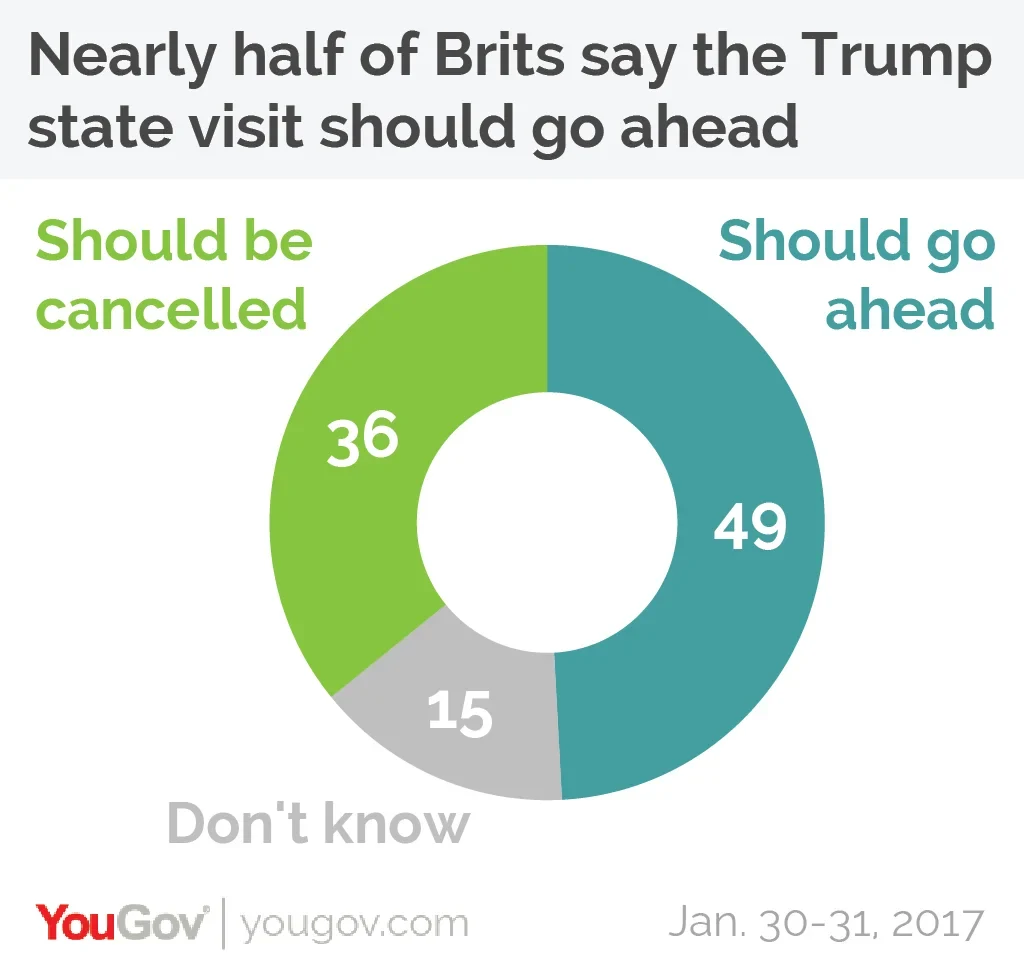 The visit, which will see the new president meet with the Queen, has provoked mass protests in the UK and has seen nearly 1.7m people sign the petition calling for the plug to be pulled on Trump's trip. It follows the president's controversial order banning refugees from various countries entering the US.
UKIP (81%) and Conservative (76%) voters are most likely to support the president's visit while those who voted Labour in 2015 (51%) and young people (53%) are the only groups where a majority want to cancel the trip.
Men are strongly in favour of the visit (60% versus 29%) while women are evenly split on the matter, with 39% in favour and 43% against.
Trump's migrant ban
Half (50%) of Britons believe the migrant ban signed by President Trump is a bad idea, whilst 29% think it is a good one. A further 20% don't know.
The data shows that should Theresa May adopt a similar ban in the UK, the reaction among British voters would be broadly similar. Almost half (49%) would be appalled or disappointed compared to just over a quarter (27%) who would be delighted or pleased.