Tories retain double digits lead over the Labour party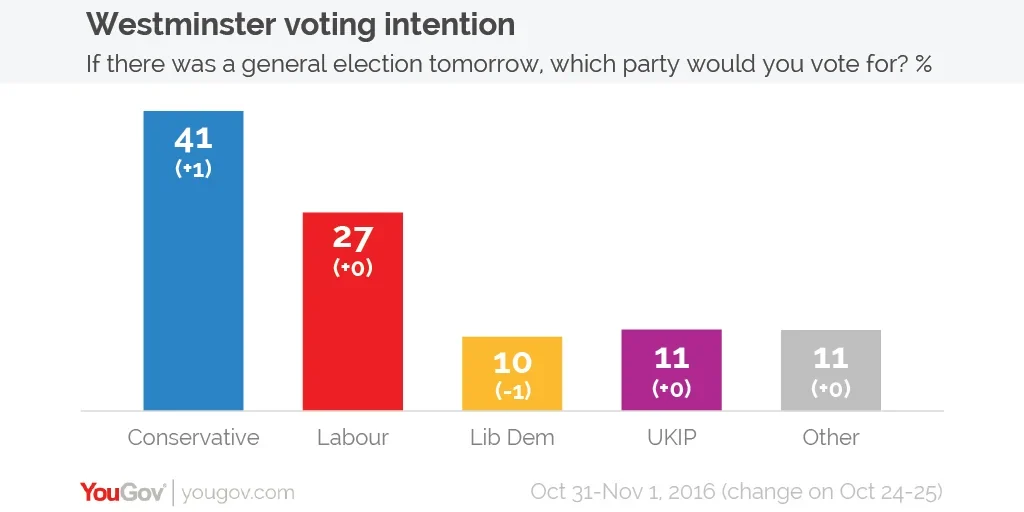 This week's Times/YouGov voting intention figures see the Conservatives up one point to 41% whilst Labour remain at 27%, giving the Tories a 14 point lead over their main rival.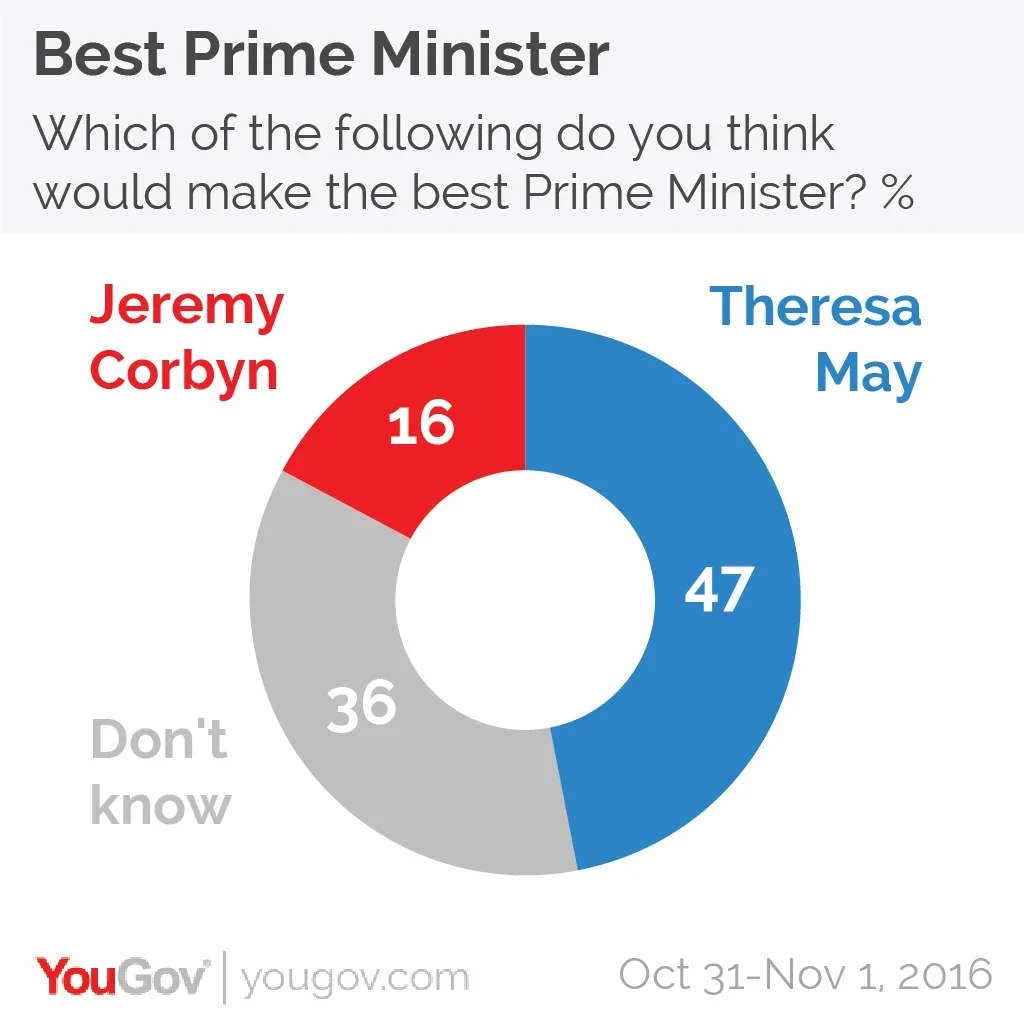 Elsewhere, UKIP remains static on 11% whilst the Lib Dems are down one point to 10%. Votes for other parties remain at 11%.
Theresa May retains her commanding lead over Jeremy Corbyn on who would make the best Prime Minister, with 47% of people saying that it would be the Conservative leader compared to 16% for the Labour leader. More than a third (36%) say they don't know.
Photo: PA