Conservatives maintain their double digit voting intention lead for another week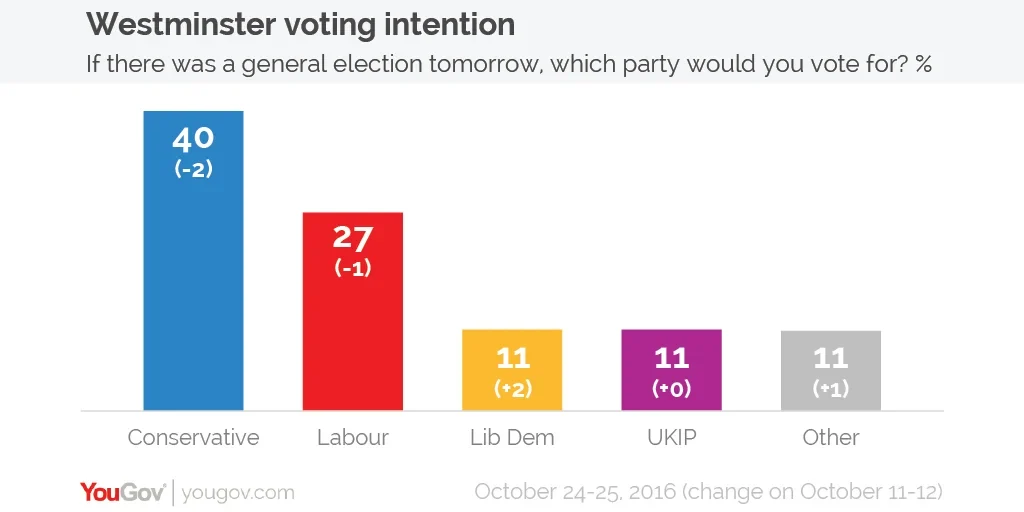 At 13 points, the Conservative lead remains incredibly strong in this week's Times/YouGov voting intention survey, with the Tories on 40% whilst Labour remain stuck in the twenties at 27%.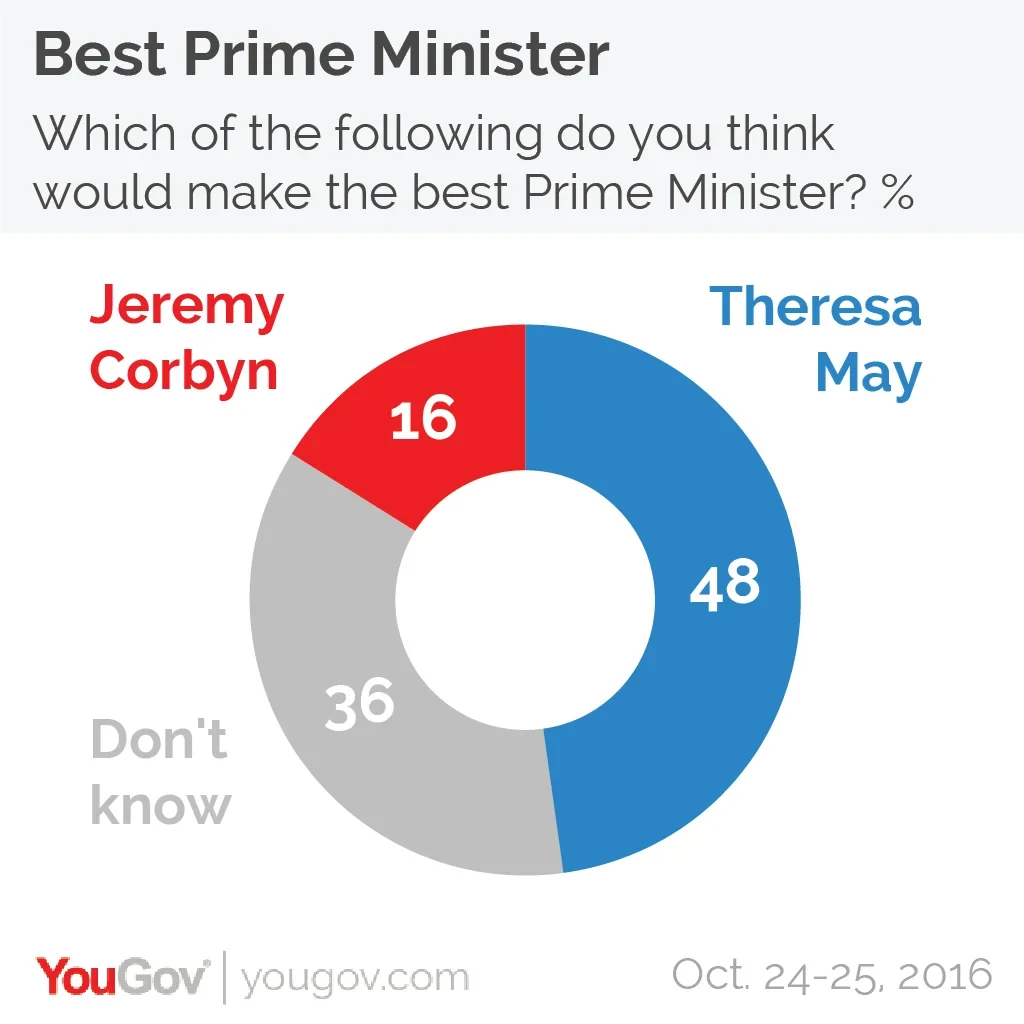 Elsewhere, UKIP remains steady on 11% and the Lib Dems are up two points to 11%. Votes for other parties are up one point to 11%.
In the best Prime Minister stakes, both Theresa May and Jeremy Corbyn suffer a two point drop, in May's case to 48% and Corbyn's to 16%. More than a third (36%) of people say can't choose between the two.
Photo: PA