Conservative lead increases following conference season, but will it last as Brexit begins to bite?
The Conservatives appear to be enjoying a healthy post-conference bounce this week, with the first Times/YouGov voting intention since Conservative conference seeing the party extend their lead over Labour to 14 points.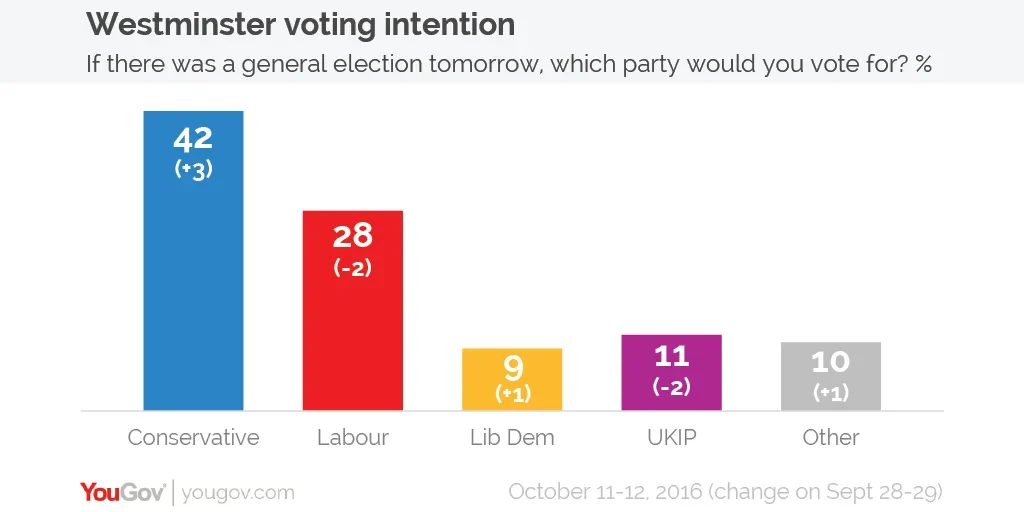 Conservative voting intention is at one of the highest levels this parliament, with the Tories on 42% whilst Labour sink to 28%. However, with the pound tanking and 'Marmitegate' heralding the beginning of Brexit actually having an impact on people's lives it is unclear how much of this lead the Conservatives will be able to hold on to.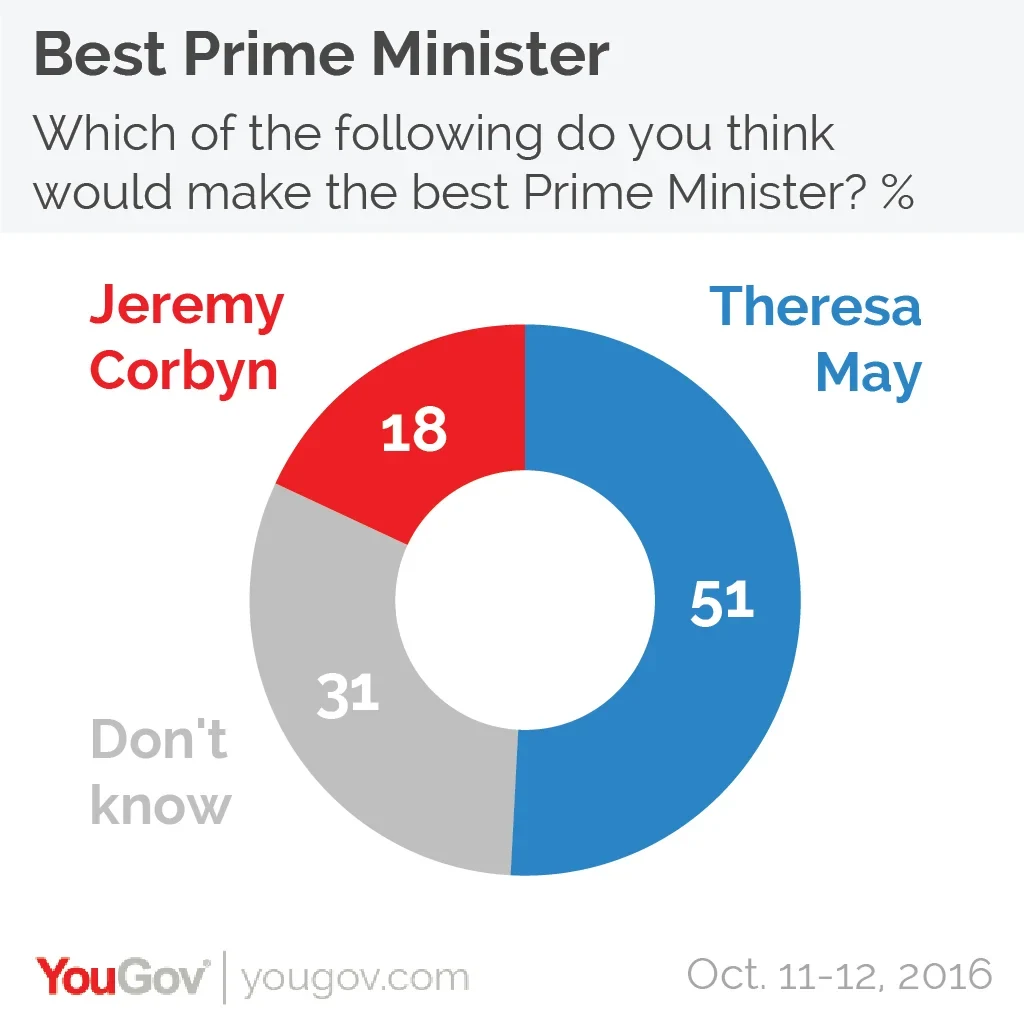 Elsewhere, UKIP is down two points to 11% and the Lib Dems are up one point to 9%. Votes for other parties are up one point to 10%.
Despite arguments over grammar schools and parliamentary oversight of Brexit, Theresa May's personal honeymoon continues unabated. When asked who would make the best Prime Minister, 51% of people choose Theresa May, compared to 18% for Jeremy Corbyn. Nearly a third (31%) say they don't know.
Photo: PA