Labour's polling performance dips back into the twenties whilst Conservatives gain support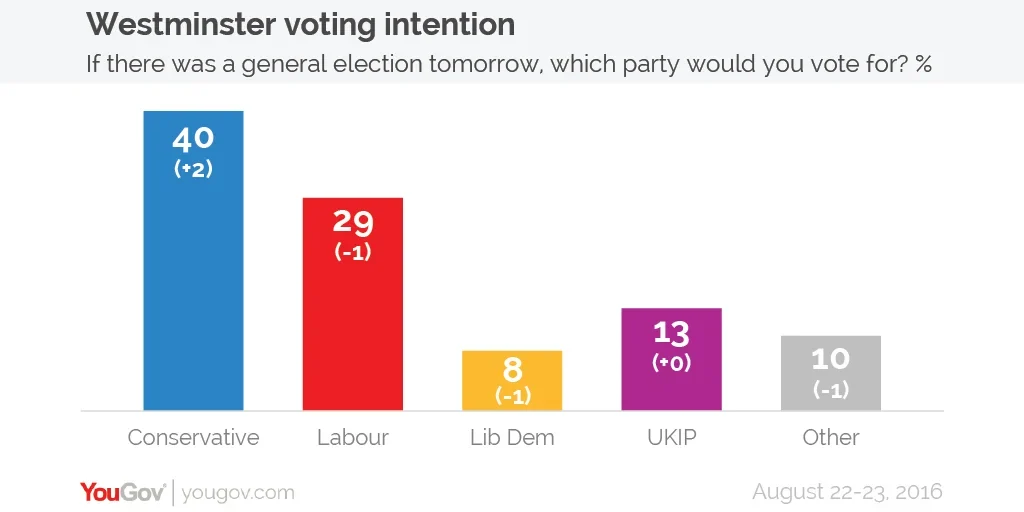 With the ballot papers for the Labour leadership contest, Labour members will be dismayed to see the party's rating in the polls dipping below the 30% mark once again. This week's survey sees the Conservatives' voting intention increase by two points to 40%, whilst Labour's drops one point to 29%, giving a Conservative lead of 11 points.
Elsewhere, the Liberal Democrats fall one point to 8%, UKIP remain static on 13% and voting intention for other parties drops one point to 10%.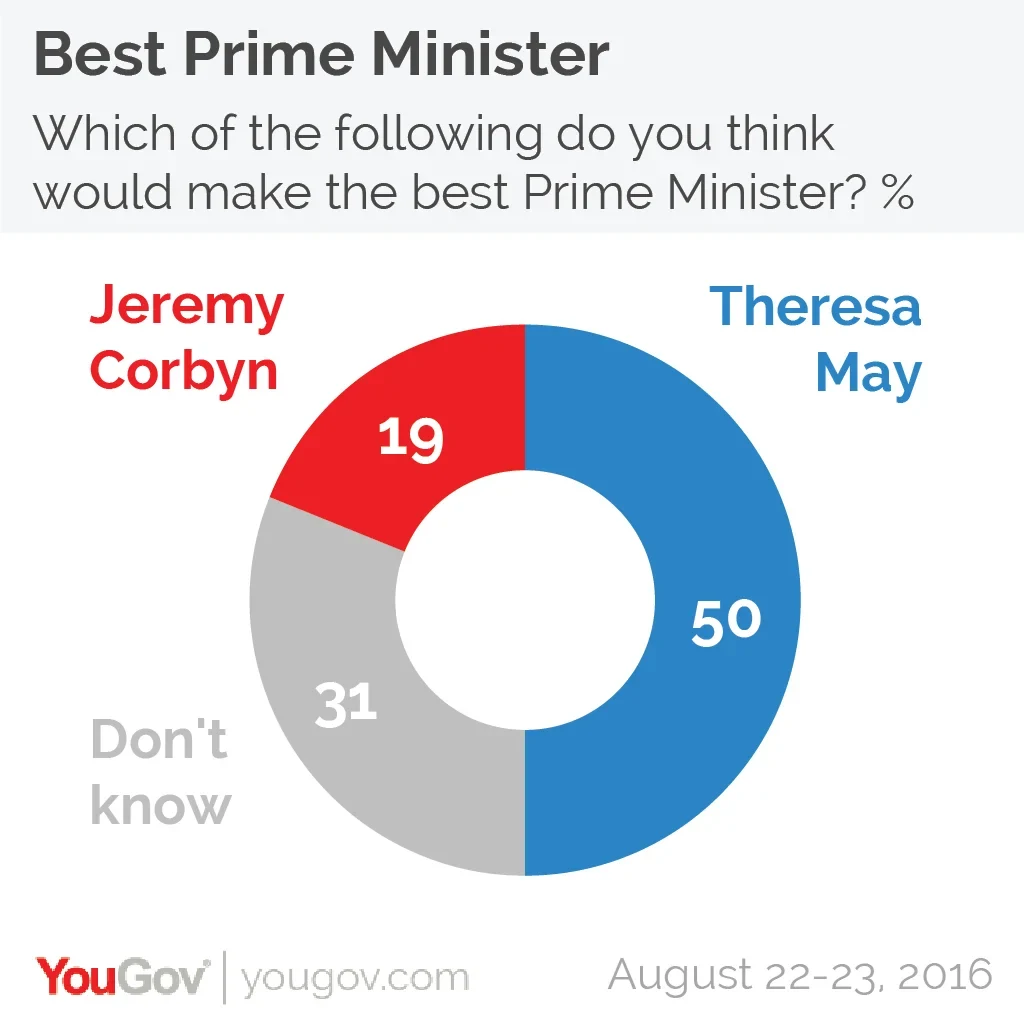 Public opinion on who would be the best Prime Minister hardly budges, with Theresa May down one point to 50% and Jeremy Corbyn remaining on 19%. Slightly more than three in ten (31%) don't know who would be better, a one point increase.
The public remains in favour of having voted to leave the European Union, with 45% thinking the Brexit result was the right decision vs 43% who think it was wrong and 12% who don't know.
Photo: PA