With much of Westminster on holiday the polls hardly budge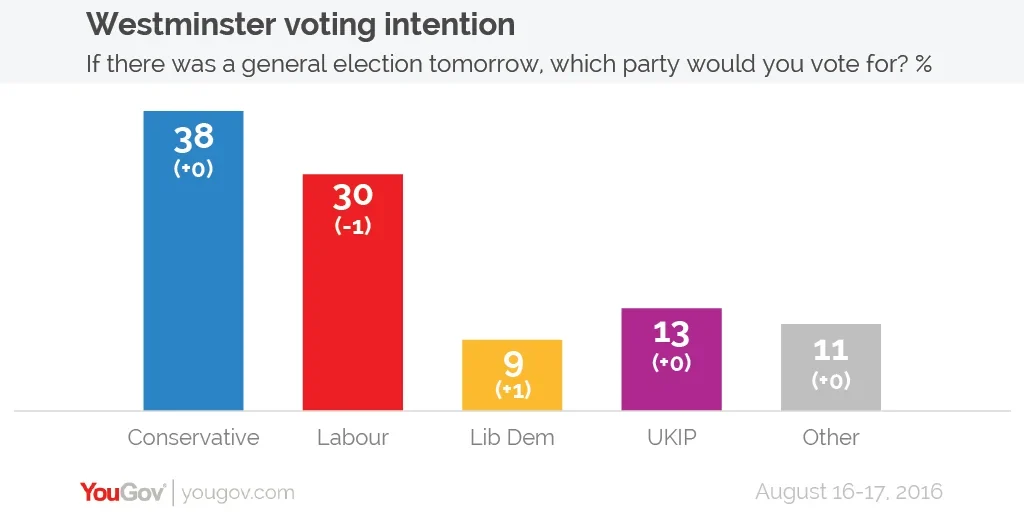 With Theresa May off on a walking holiday in Switzerland, things have largely been quiet in Westminster, save for an Owen Smith gaffe in yesterday's Labour leadership hustings. The holiday boredom seems to be reflected in this week's voting intention survey, with only very minor shifts in the numbers. The Conservatives remain on 38%, whilst Labour fall one point to 30%, giving a Conservative lead of eight points.
Elsewhere, the Liberal Democrats are up one point at 9%, whilst UKIP remain static on 13% and the number of votes for other parties stays at 11%.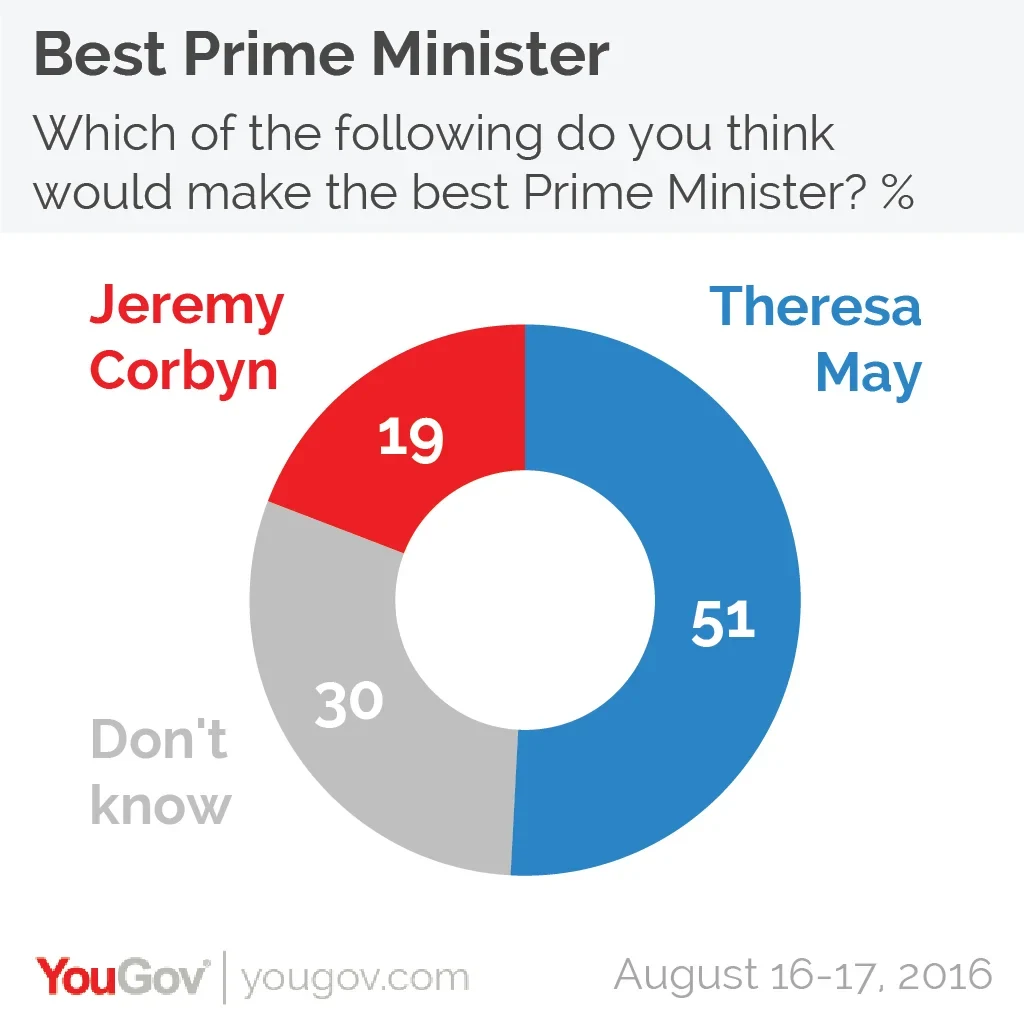 Public opinion on who would make the best Prime Minister is similarly sedentary, with Theresa May dropping one point to 51% and Jeremy Corbyn climbing one point to 19%. Three in ten people can't choose between them.
The public remains in favour of having left the European Union, with 46% thinking the Brexit result was the right decision vs 43% who think it was wrong and 11% who don't know.
Photo: PA