Big business and the banks are seen as the main beneficiaries of EU membership, while the poor and small businesses are seen as the main losers
In less than three weeks the referendum on Britain's membership of the European Union will take place. For many voters the question of whether Britain should stay or go comes down not to complex ideas of sovereignty and unity, but a simple calculation of whether they, and people like them, benefit from the EU or lose out from the EU.
YouGov's latest research shows that the people who run big businesses (36%) and banks and financial companies (32%) are seen as the main beneficiaries of the European Union. Politicians (32%) are also seen as major beneficiaries of EU membership. Small business owners (26%) and people in low incomes (25%) are the most likely to be seen as losing out because of the EU.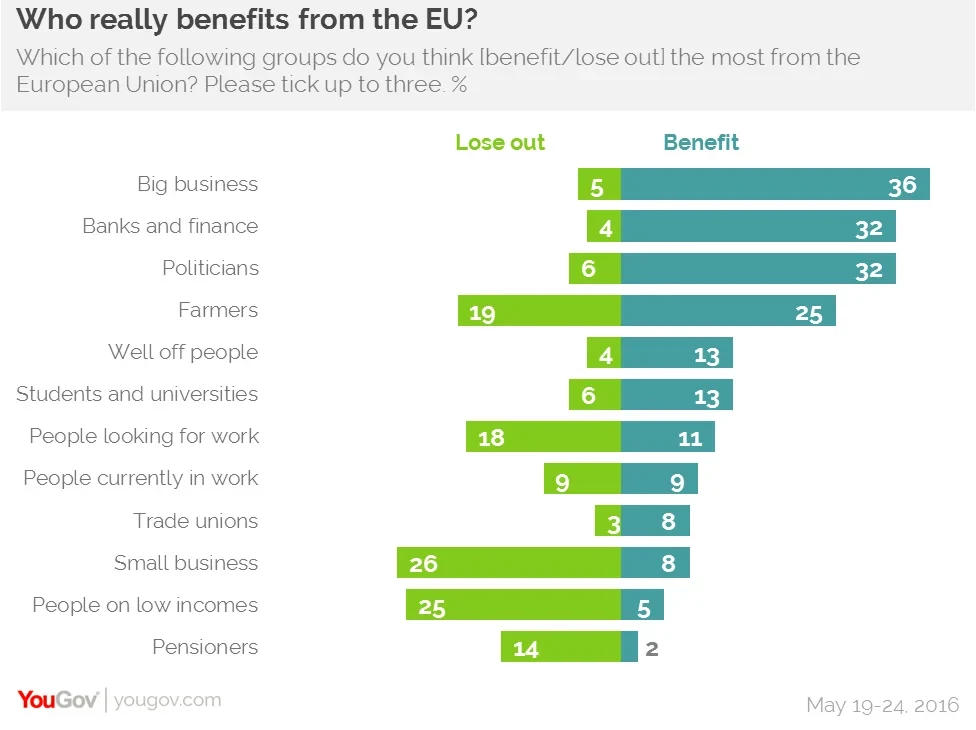 In other European countries the choices were very similar. Banks are seen as top beneficiaries by 56% of Germans and 51% of the French public, while people on low incomes are seen as the major losers by 37% and 35% of the German and French public, respectively.