With under two months until London's mayoral election, more people are making up their minds and Sadiq Khan retains a seven point lead over Conservative rival Zac Goldsmith
Labour hopeful Sadiq Khan launched his election manifesto for the London mayoral race last week, leading on housing and transport while highlighting his working class upbringing in a speech delivered in Canary Wharf. The Tooting MP pledged to build 80,000 new homes a year with a target of 50% being "genuinely affordable" and to freeze Tfl transport fares for four years. Conservative rival Zac Goldsmith has focused on the Labour leader's backing for Sadiq Khan, describing his mayoral bid as "a four-year experiment for Jeremy Corbyn", but his attacks have yet to cut through.
New YouGov research in London reveals Sadiq Khan has retained his seven point lead over Zac Goldsmith, with both contenders increasing their share of the vote by 1% since January to 32% and 25% respectively. The lead is nine points excluding people who don't know and wouldn't vote. Although fewer Londoners are now unsure of how they would vote (23%, down from 30% in January), there remains a large proportion of undecided voters. In November Sadiq Khan had 26% of the vote compared to 24% for Zac Goldsmith.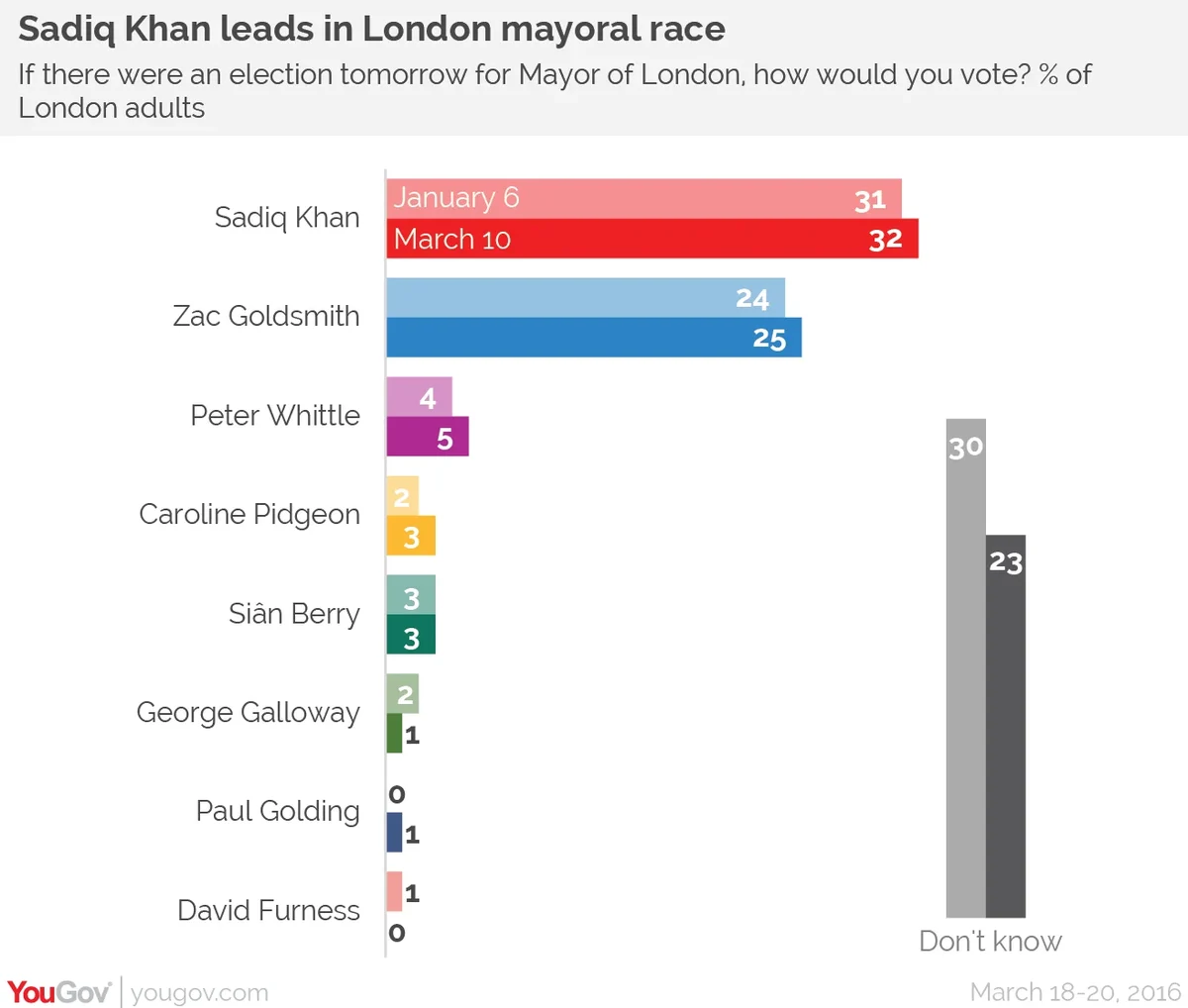 When the 29% of Londoners who say they would not vote in the election or don't know how they would vote are asked to choose between only Sadiq Khan and Zac Goldsmith, they divide evenly between the two (16% each) while the rest remain undecided.
Housing and transport are consistently seen as the top priorities for the Mayor and city government, chosen by 67% and 51% respectively. Health (35%), policing (31%) and economic development and regeneration (26%) are seen as the next greatest priorities.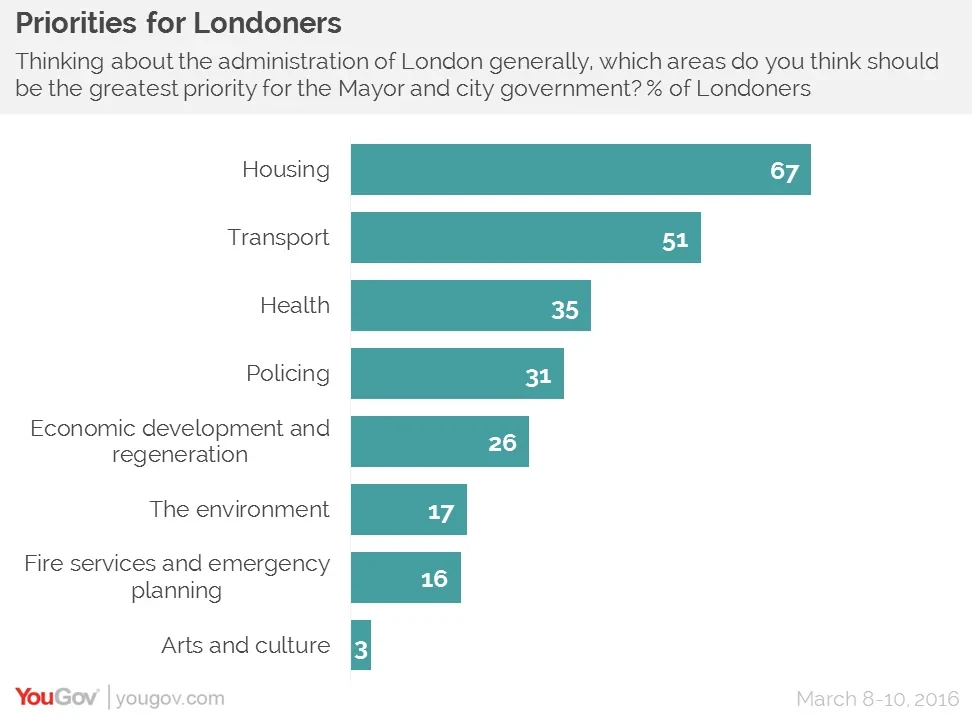 Sadiq Khan has criticised Zac Goldsmith's support for leaving the EU, saying he "can't want to be Mayor of London and claim to be pro-business and not want to be part of the European Union." Reports have claimed around 10% of the capital's electorate are EU citizens with the right to live and work in Britain. After Scotland, London is Britain's most europhile area, however our map of euroscepticism suggests there are eurosceptic votes to be won in the more peripheral boroughs of London.
PA image