New YouGov Profiles research of over 80,000 people reveals the most and least Eurosceptic areas of Britain
The starting gun has been fired Britain's June 23 European Union referendum, after David Cameron signed off on his reforms for Britain's relationship with the EU at meetings in Brussels last week. The respective campaigns will now finalise messaging and strategy and head to the parts of the country where they have the best shot at persuading voters.
New YouGov research using the profiles data of over 80,000 British people on the YouGov panel reveals the most and least Eurosceptic areas of Britain, down to the finest detail our data will allow. There are 206 local education authorities in England, Scotland and Wales, 188 of which we have large enough samples to report a position on the EU.

Taking the net support for leaving the EU in each region and ranking these from most to least eurosceptic, we've grouped the top ten most eurosceptic and europhile, the next 20 and then 40 on either side and the 48 which fall in the median range.
The top ten most eurosceptic areas in the table below are dotted all over England, with three around the South East: Havering, Peterborough and Southend on Sea. London contains five of the top 10 most europhile areas, but none of the rest are in England.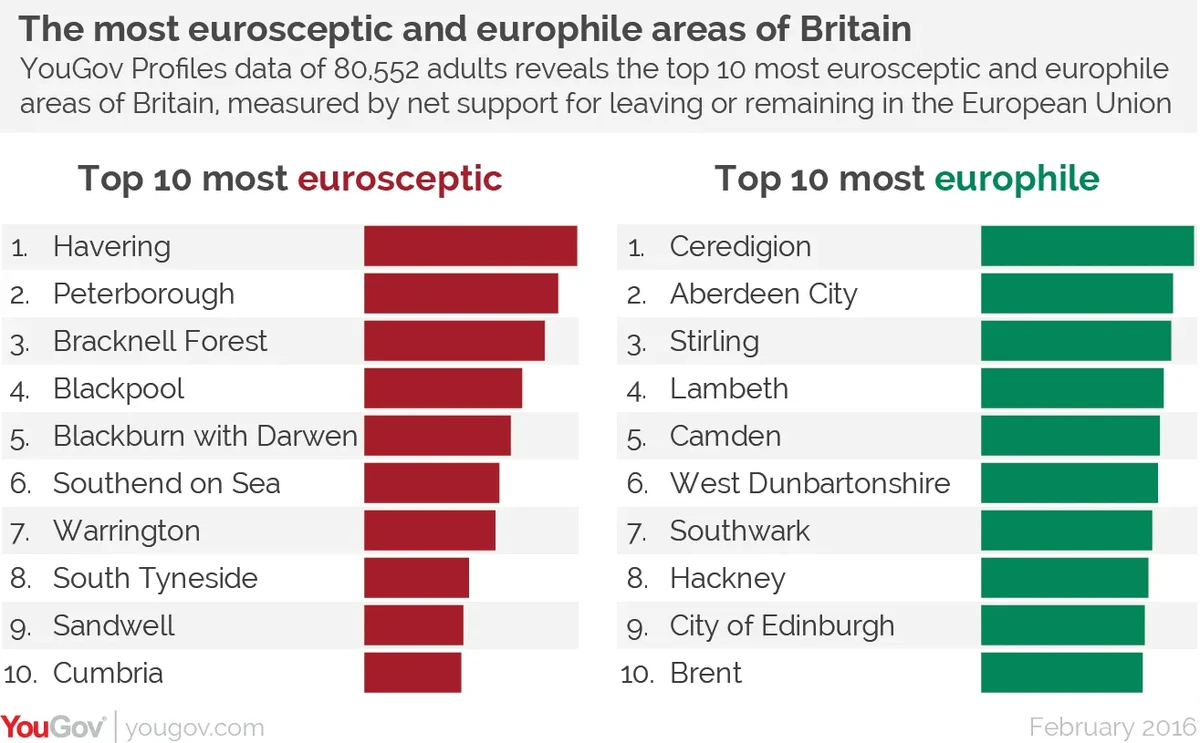 Some northern, traditionally Labour areas fall into the second tier of euroscepticism – Hull, Doncaster, Barnsley – while the larger group of mixed but predominantly leaning eurosceptic regions extends noticeably around the coastal south and east of England.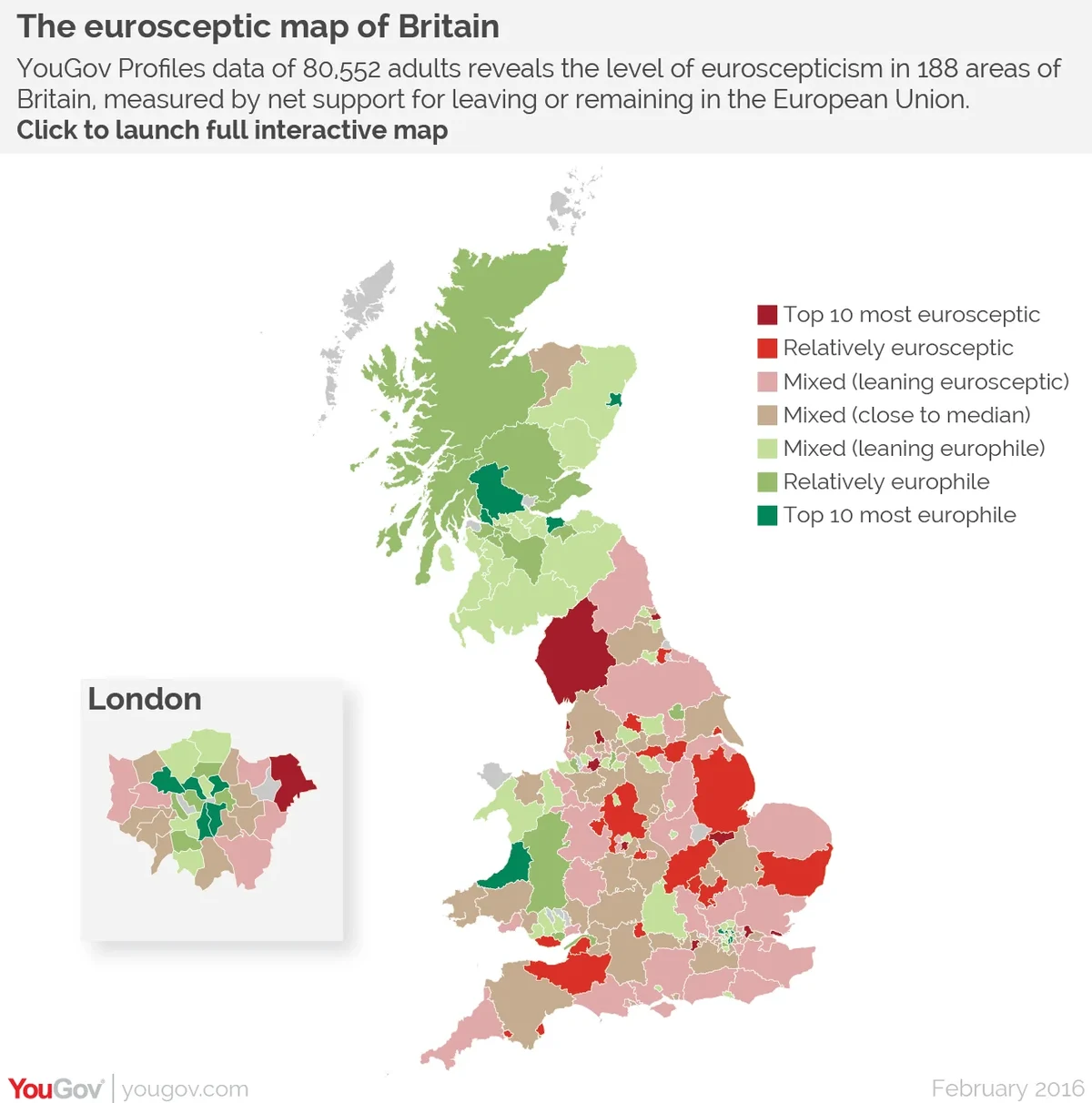 The euroscepticism of various areas partly correlates with lower income (we see this effect in our national polling where higher social grades are more clearly in favour of remaining in the EU), but euroscepticism also has strongholds in the more wealthy, Tory shires.
Apart from in Scotland (all europhile and one mixed), parts of Wales and London many of the europhile areas are university towns with lower median ages – Liverpool, Manchester, York and Bristol. And support for remaining in the EU almost always is concentrated in geographically smaller, urban areas.
Click here to launch the full interactive map and see how eurosceptic your area is.