42% of British people would now vote to leave the European Union and 38% would vote to remain a member
David Cameron has been in Brussels this weekend attempting to renegotiate the terms of Britain's relationship with the EU. Central to his efforts is the promise of a freeze on in-work benefits for migrants coming to the UK from the EU for four years. In YouGov polling from December limits on the benefits EU migrants are eligible for was seen as the second most important area for the Prime Minister to seek to amend, after greater controls on immigration from the EU. EU officials reportedly want to qualify Mr Cameron's proposal, however, allowing the brake on benefits to come into play only if the UK can prove its welfare system is overwhelmed and if other member states approve.
These conditions have angered eurosceptics - Conservative veteran John Redwood called the offer an "insult" - and a YouGov poll on Friday revealed British people tend to see the policy as not going far enough.
In YouGov's first EU referendum poll of 2016 Leave has a lead of four points - 42% say they would now vote to leave the EU and 38% say they would vote to stay. This is the highest net support for leaving the EU since October 2014 (43% then said they would vote to leave and 37% said they would vote to remain a member).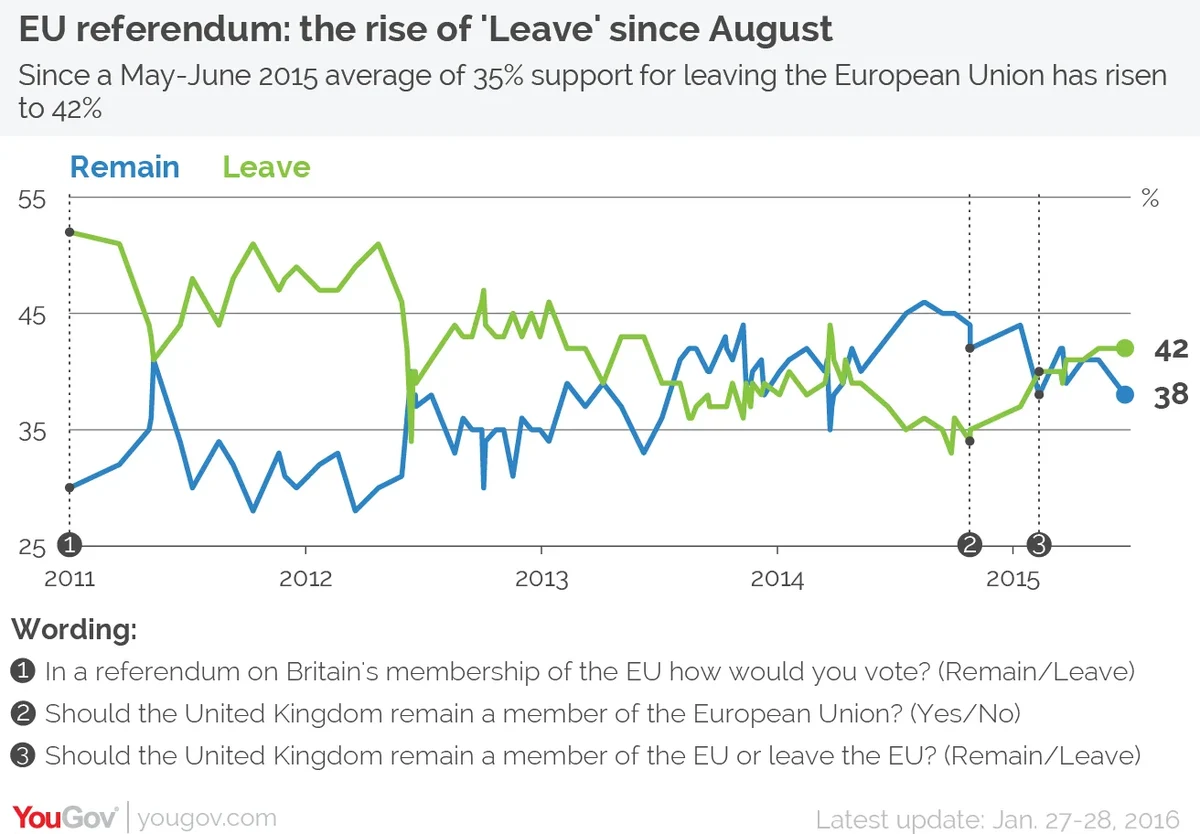 While the average support for 'Leave' in May-June 2015 was 35%, this has steadily risen since then, most likely off the back of the European migrant crisis which begun last summer. While significant given the potential proximity to the referendum, and a departure from the firm Remain lead during 2015, Leave has had greater and lengthier leads before.
PA image