Households' Christmas spending is set to fall this year, new research from YouGov suggests
In its annual research into anticipated festive spending, this year undertaken with VoucherCodes.co.uk, YouGov finds that the average British household plans to spend £796 on gifts, food and drink, and assorted extras such a cards. This represents a decrease of £24 on the figure for 2014 and follows two years of stable Christmas spending.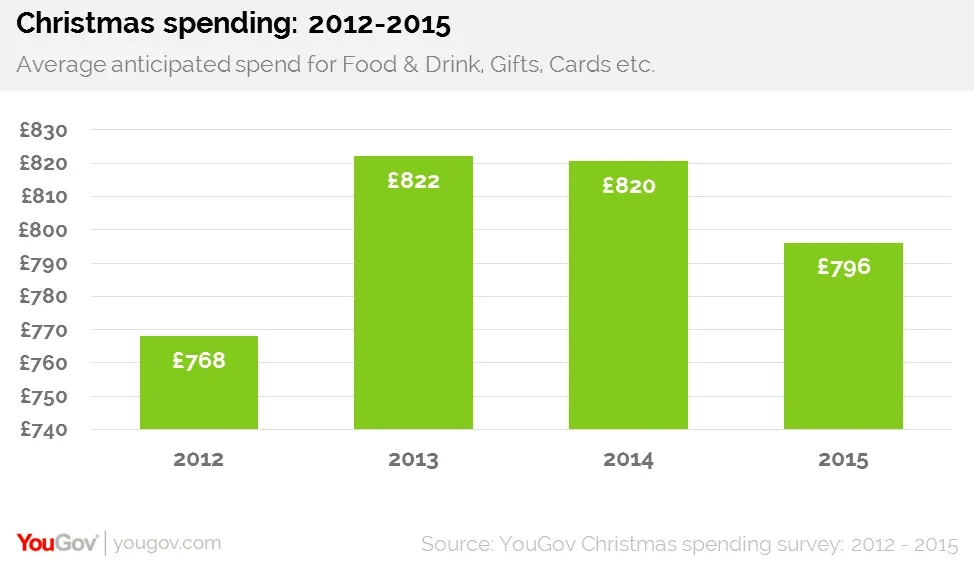 Food and drink is the main area where savings are expected, with the average household planning on parting with £159 – down from £174 in 2014. It follows a year in which supermarket shopping bills shrunk following supermarket price wars and negative inflation.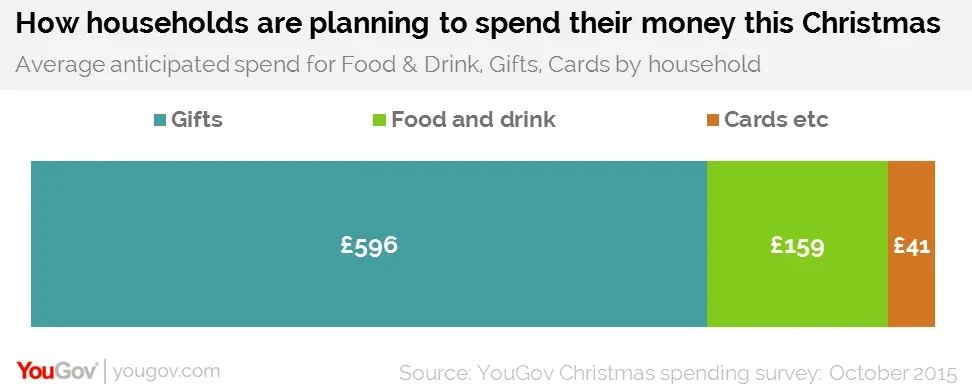 YouGov finds that spending in other areas is holding up well, with the average household spend on gifts falling by £8 (to £596) and the amount put towards cards and other festive paraphernalia falling by £2 to £41.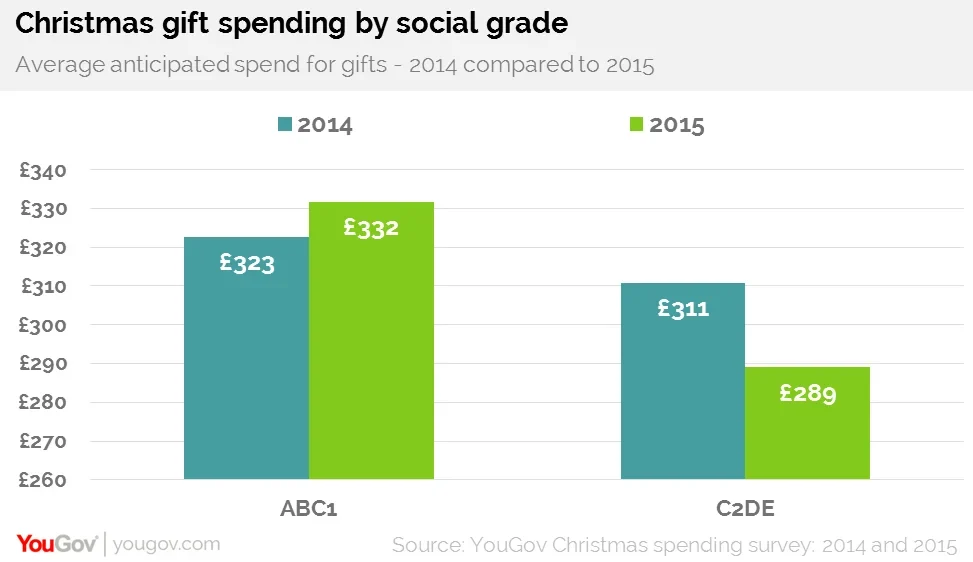 The research shows that the reduction is gift spending is being driven by lower expenditure on presents among C2DE households. While ABC1 households will increase spending on presents by an average of £9, C2DE ones are cutting back on presents by £22. In addition, C2DE households also plan to shrink their food and drink bills by £23 this year compared to last – trimming expenditure from £163 to £140.
More information about YouGov Omnibus
Image from PA