English and Scottish people are considerably more confident than the Welsh in the ability of their NHS to provide a high standard of healthcare
The Welsh NHS has become a fierce source of contention in recent months, after the Daily Mail ran a week-long 'exposé' of what it saw as high waiting times, patient neglect and missing medical records. The health secretary, Jeremy Hunt, said English hospitals close to the border were being placed under "intolerable pressure" by Welsh people turning their backs on a "second class health service".
New YouGov research using separate surveys of Welsh, English and Scottish people reveals a significantly lower level of confidence in the NHS in Wales.
In Wales, only 10 points stand between those who are confident that their NHS will provide a high standard of healthcare when they need it (53%) and those who are not (43%). In England, by contrast, the gap is +43 (70% are confident, 27% are not). In Scotland it is +55 (75% confident, 20% not).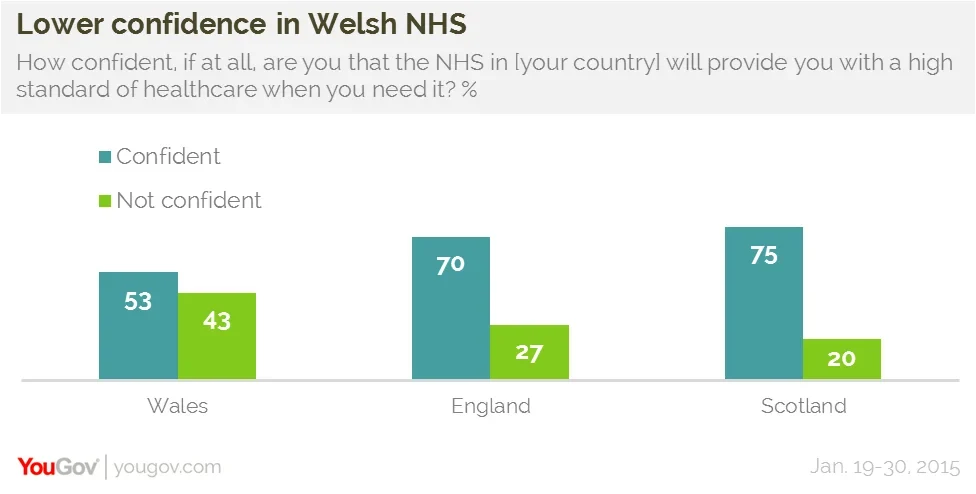 This question addresses expectations of the NHS's ability to provide quality care in the future. Satisfaction with prior NHS care is also lower in Wales, however: Welsh people tend to be satisfied by 72-21%, whereas English people are satisfied by 80-17% and Scottish people by 84-11%.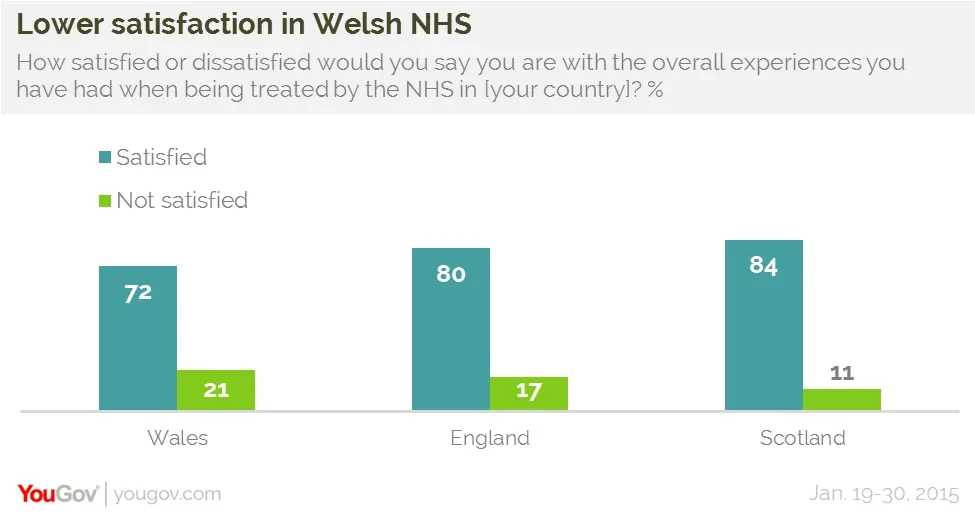 In defence of its health services, the Welsh Labour government issued a point-by-point rebuttal of the Daily Mail's claims. Labour argues the healthcare border between Wales and England is 'porous' – there are some specialist services provided by specific English hospitals because they require a critical mass of patients to operate – and the cross-border traffic is not proportionally higher than anywhere else.