The latest YouGov custom profile reveals a detailed portrait of today's 'laddish' Brits
The Lad Bible is now the 12th most visited website in the UK, ahead of any news site apart from the BBC and only one place behind Twitter. It's part of the media trend away from print, using the advent of video sharing on Facebook (the source of half of all its traffic) to fill the gap left by suffering lads mags. Much maligned as stoking the "lad culture" pervading Britain, now it want to change its image, cutting down on nudity and broadening its content.
Analysing the profiles of 3,300 members who describe themselves as 'laddish', YouGov Profiles is able to reveal a portrait of what makes them different to the rest of the population.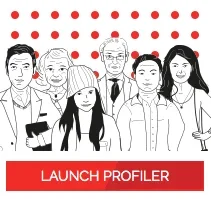 The quintessential lad is a young, northern man at the lower end of the income scale. Sports are his defining interest; he prefers dogs by far; and his food tastes are as manly as they come: chips, burgers, bacon sandwiches and fried chicken are the most strongly correlated with British lads.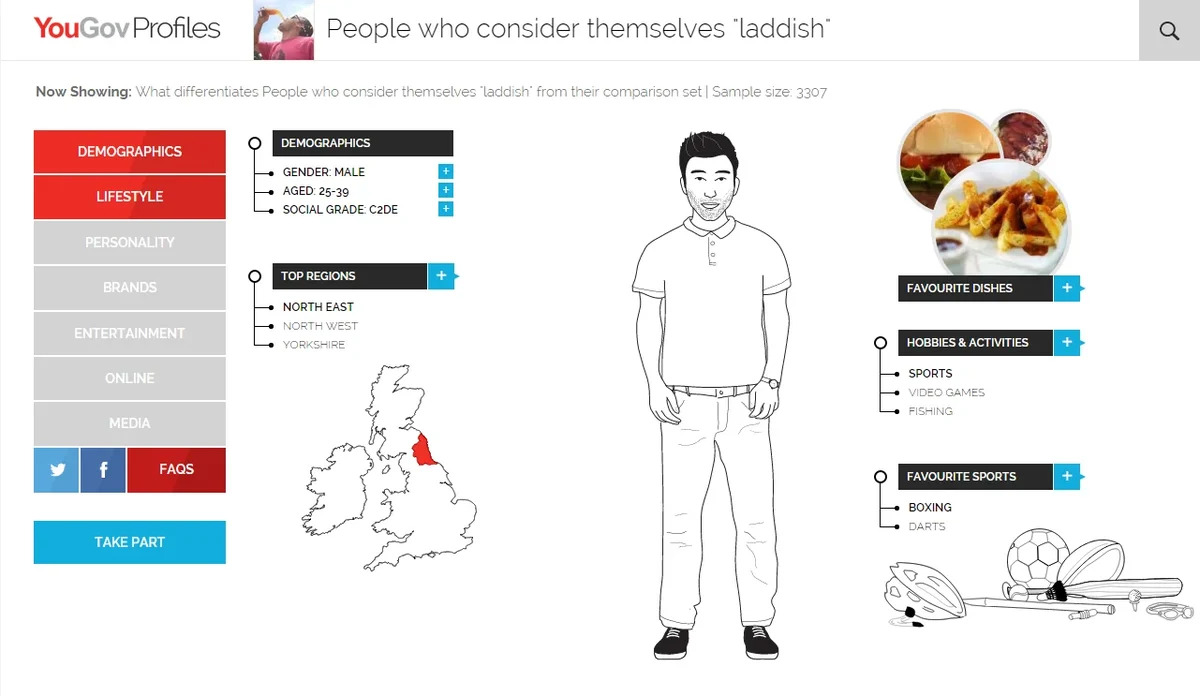 It's the attraction to a certain kind of humour, however, that makes the profile ring true. Often accused of passing off offensive jokes as "banter", the quintessential lad "finds toilet humour quite funny" and describes himself as "funny" and "barmy". The top scoring negative adjectives used to describe themselves are 'quick-tempered', 'headstrong' and 'confrontational', suggesting that this is a type of person best encountered in a good mood.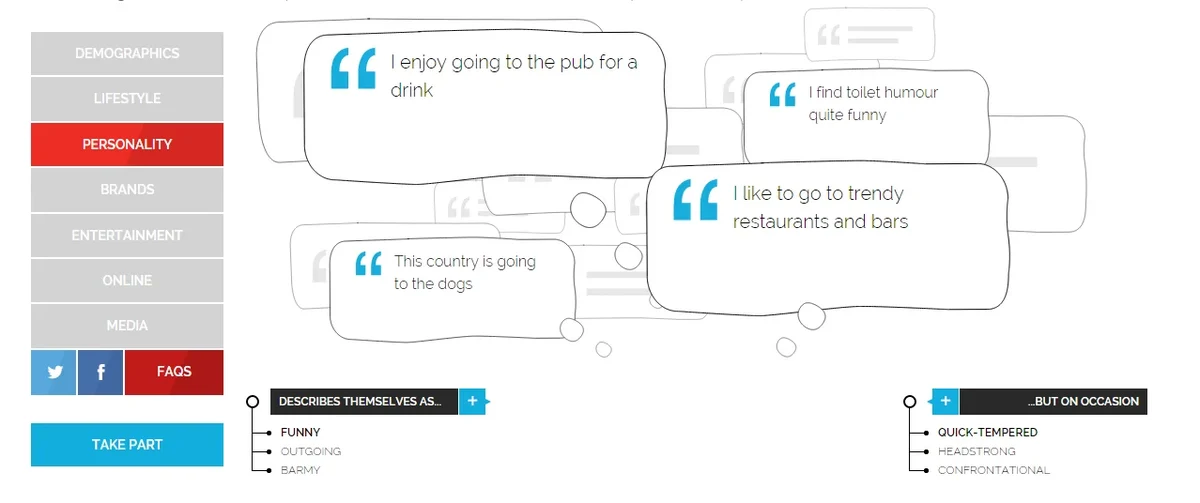 The Inbetweeners – four irreverent young lads in search of sex, beer and pranks – is the strongest correlated movie and TV show on the entertainment page. Jeremy Clarkson's particular brand of anti-political correctness also makes him popular, and Cheryl Cole ranks highly in the music section (though perhaps less for her vocal talent).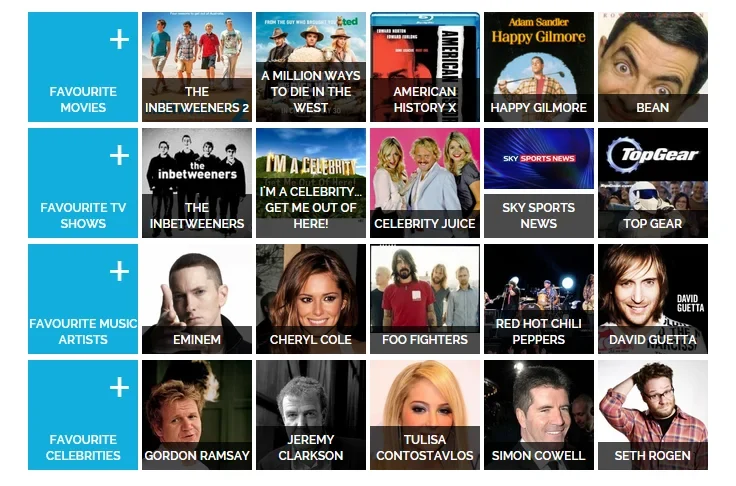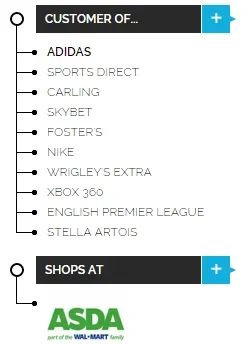 Sports brands, betting companies and lager manufacturers take the British lad's custom – and Asda is by far his preferred supermarket. The Astra and Corsa are well established boy racer cars; the quintessential lad is most likely to drive a Vauxhall.
The picture wouldn't be complete without the media, and the statistical profile fits the stereotype with striking accuracy. In print the classic British lad reads the Sun, football magazine FourFourTwo and lads mag Nuts. There could also be some ladettes in the subject group, with gossip magazines Heat and Take a Break scoring highly. In digital, the modern lad follows Rihanna and The Only Way is Essex's Mark Wright on Twitter, and, of course, his top Facebook page is none other than the Lad Bible.