Shoreditch is considered the trendiest place in London – but Londoners have some harsh words to say about hipsters
'Hipsters', defined as 'people who follow the latest trends and fashions, especially those regarded as being outside the cultural mainstream', have been the centre of attention in London recently, after a hipster-run café specialising in cereal came under fire in the media. The Cereal Killer Café sells over 100 different types of cereal, but critics branded its bearded owners 'out-of-touch' for selling cornflakes at £3.20 a bowl in close proximity to one of London's poorest areas.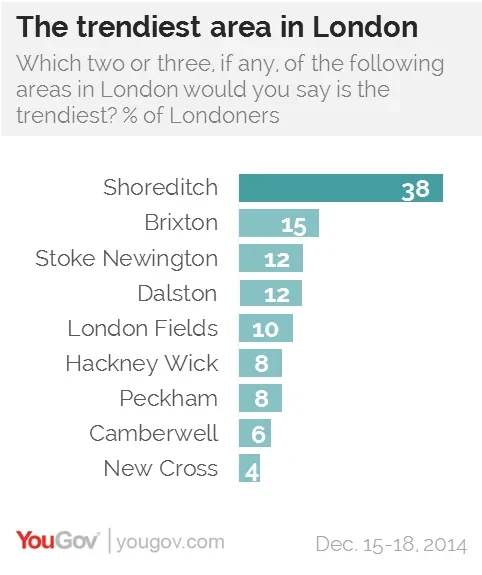 London has seen an explosion of hipsterdom over the last decade, with disadvantaged areas flocked to by young artists and musicians one after another. Working class areas like Peckham and Hackney have become central to new scenes, but YouGov research in the Capital finds one undisputed winner of trend.
Shoreditch is seen by 38% of Londoners as the trendiest area. Brixton, Dalston and Stoke Newington are next, on 15%, 12% and 12% respectively. New Cross and Camberwell, both home to arts colleges, are seen seen as the least trendy of the list provided, on 4% and 6% respectively.
Most Londoners (56%) say they neither like nor dislike the hipster inhabitants of these areas, but the generation largely occupied by this culture, 18-24 year-olds, are most likely to take un unfavourable view (29% compared to 15% of over-60s).
But while they may say they're indifferent, the 64% of people who described a hipster had some clear impressions of what a hipster means to them.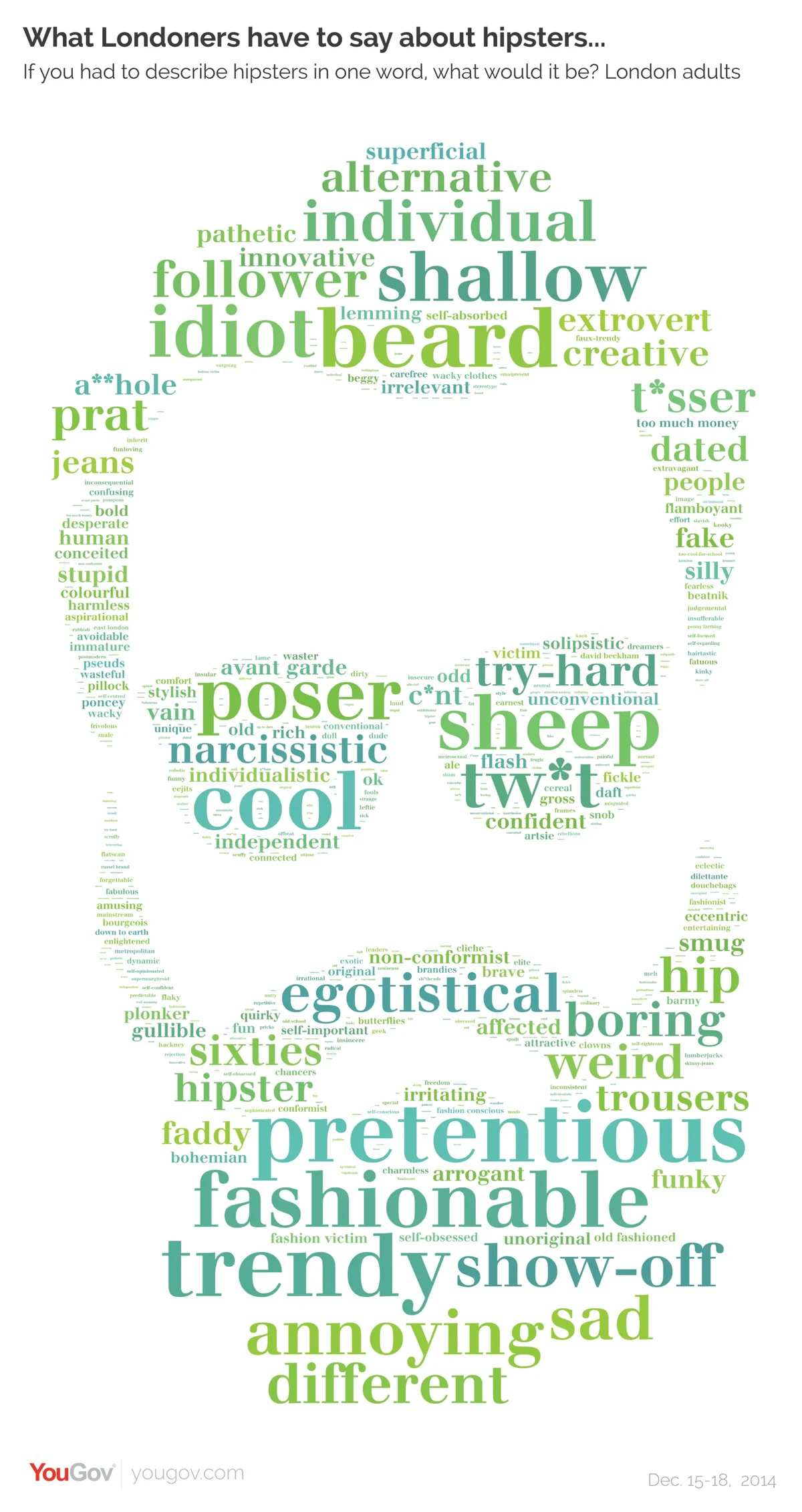 'Trendy' is the most widely-reported word, with a count of 136. Next is 'pretentious' on 48 and 'beard' on 40. 'Cool' and 'sheep' also feature highly, on 25 and 21 respectively.