The Labour leader's approval rating has reached an all-time low – lower even than Nick Clegg's
Following news last weekend that Ed Miliband's approval rating had dropped to a 33-month low, YouGov's latest survey for the Sunday Times finds the trend continuing, to its lowest ever score. Having sunken to -53 in January 2012, when Labour received criticism for adopting austerity measures and questions abounded over the future of its leadership, Ed Miliband's rating has now dropped slightly below that level, to -55.
Nick Clegg, the Deputy Prime Minister, now enjoys a nominally higher rating than his Labour rival, on -54. This could easily change next week, but it has happened only once before, during Ed Miliband's previous all-time low on January 20, 2012 when Nick Clegg scored -50.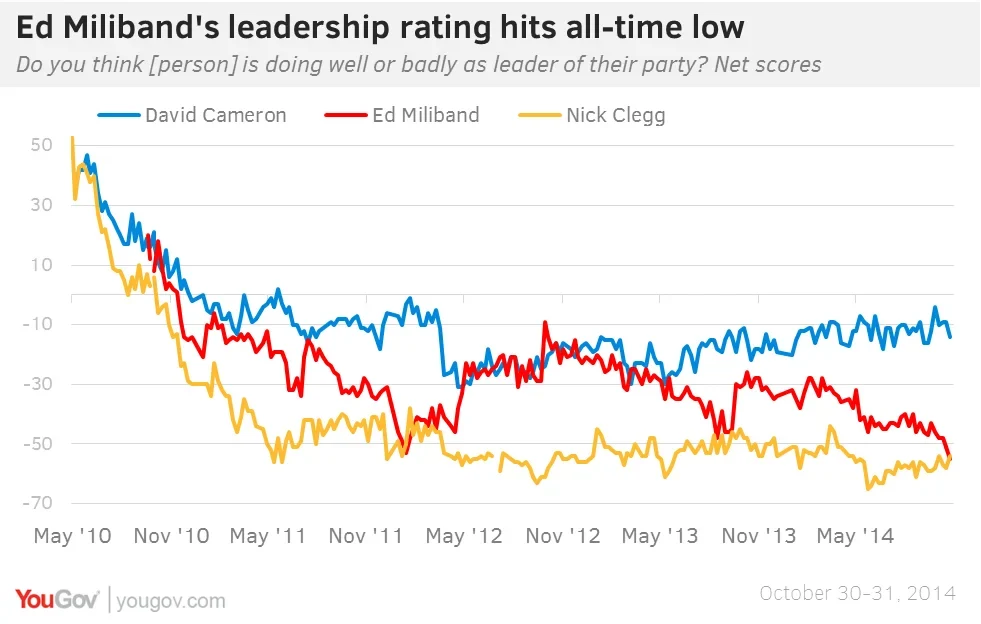 Although only a small recovery, the Liberal Democrat leader's approval rating is now 12 points better than its -65 low in May, after the party lost all but one of its 11 MEPs in the European Parliament election.
The Labour party's lead in voting intention is just one point in today's poll. Their lead has shrank in recent weeks, and another YouGov poll has found they could lose around 30 of their Scottish MPs in the 2015 general election to the Scottish National Party.
PA images