The first part of a new YouGov study into love and relationships reveals how over time, they get more practical, less 'head over heels' and people stop saying 'I love you'
70% of the adult British population is in a relationship at the moment, of which 46% are married. A new YouGov study of how these relationships develop over time reveals that if you still get butterflies in your tummy from a relationship more than a few years old, you are incredibly lucky.
Overall, only 11% of people who are in a relationship would describe themselves as head over heels in love, while 49% say they are still definitely in love. One in five (21%) say they love their partner but their days of being 'in love' are over, and 11% say that the relationship has gained a more practical quality, leaving love behind.
As the years draw in, the nature of love changes. Fully a third of those in the first year of their relationship characterise their feelings as 'butterflies in the tummy love'; the figure drops to 10% only a few years later, during the 5-10 year mark.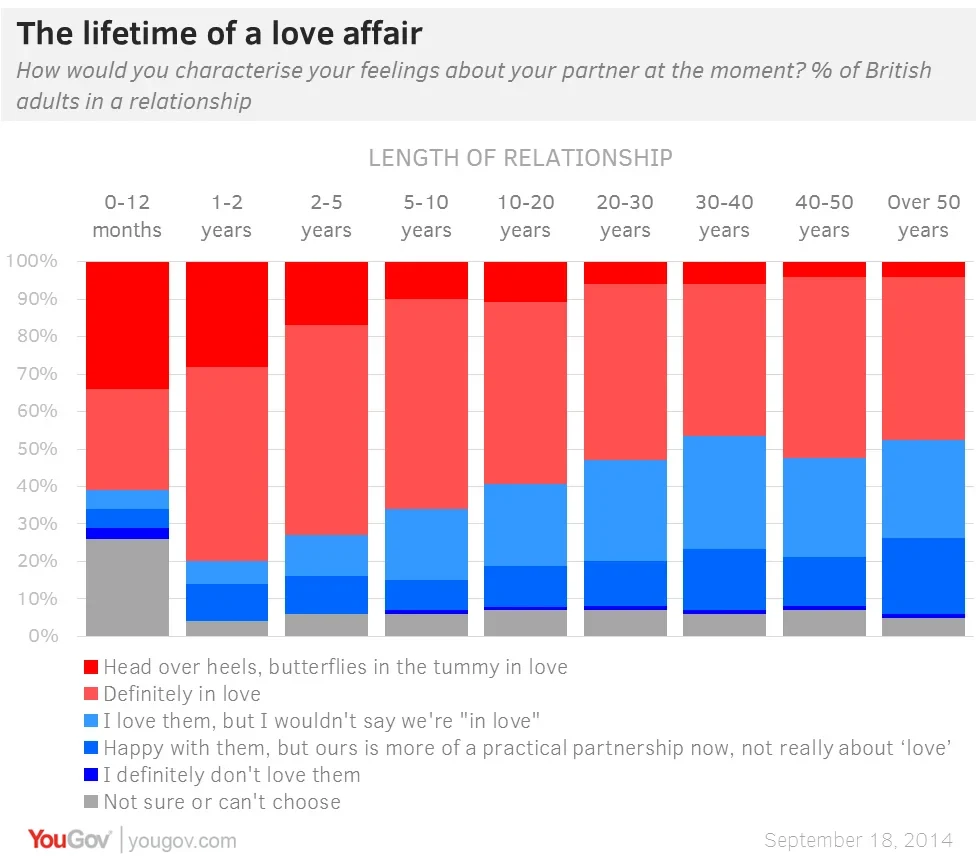 'Definitely' being in love stays reassuringly steady, with 50 plus year relationships only nine percentage points less likely to be than 1-2 year relationships.
In terms of saying 'I love you', 2-5 year old relationships seem to be the sweet spot - where more than half of people say 'I love you' every day to their partner. This drops to 33% of relationships over ten years old and 18% of relationships over 50 years old.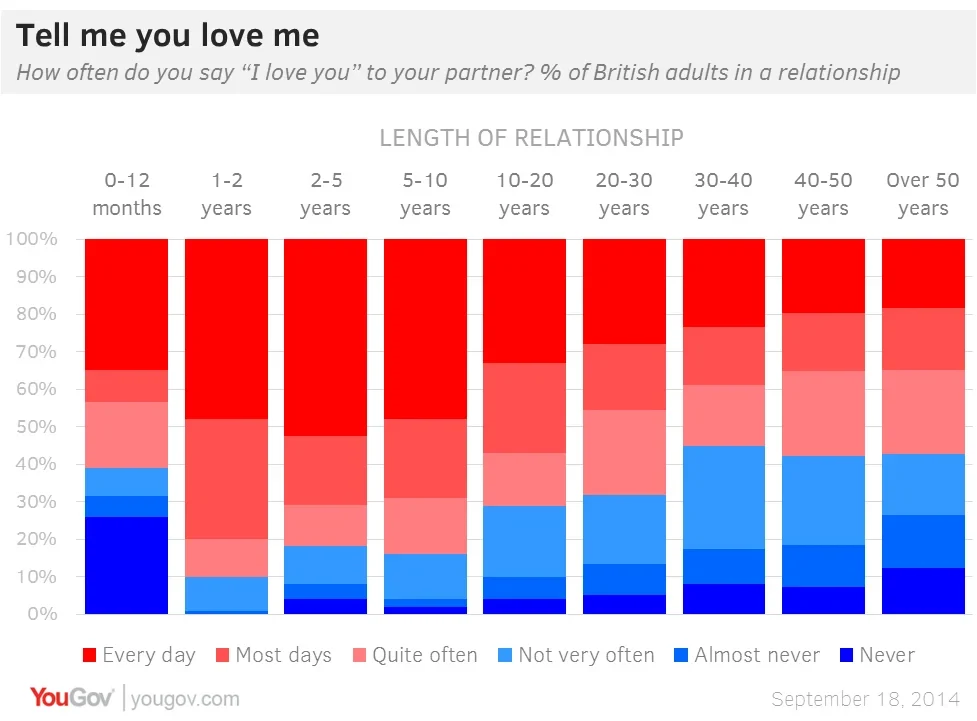 On the bright side, however, the research also finds that for retired people in relationships retirement is the best period. 20% say this, compared to 19% who say that just after the early days of their relationship was best, and 17% who say that when they had children was the happiest time.