The Conservatives outperform Labour in key areas – but on the issue of tax the parties are tied
In one week's time Labour will host their conference in Manchester, and in two weeks the Conservatives host theirs in Birmingham. The events will mark the beginning of the long election campaign, with the parties seeking to draw distinctions and frame their arguments in time for May 2015.
New YouGov research for the Times Red Box highlights the different strengths and weaknesses of the two main parties as they begin this process. In terms of positivity scores, (subtracting the percentage who say a future Labour/Conservative government would do well from badly on each issue) in eight key areas both parties are in negative territory, but the Conservatives have a clear advantage on four: the economy, leadership, immigration and government borrowing. Debt is their standout issue, with 34% saying it would be higher under the Conservatives compared to 57% under Labour.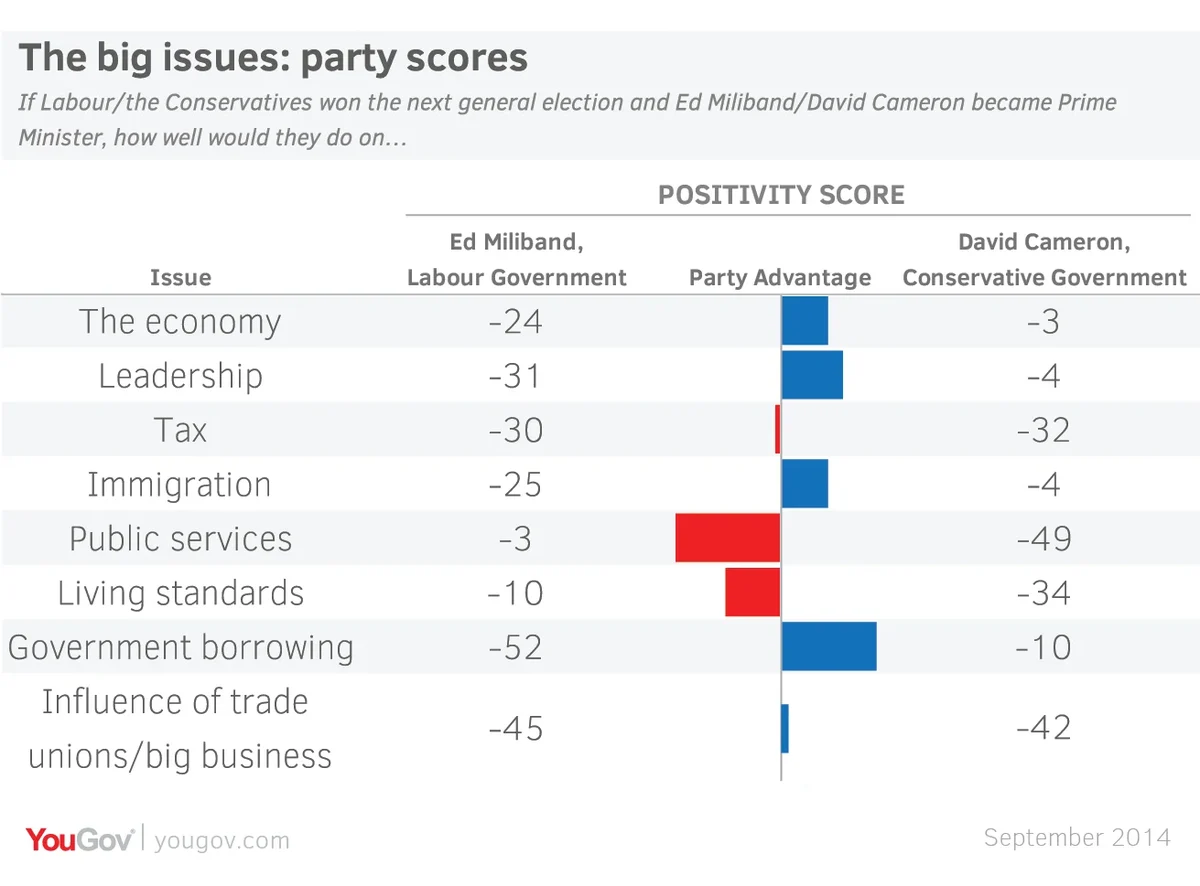 On taxes, however, there is a dead heat: under Labour the British public think they would be higher by 40-10%, and under the Conservatives they think the same by 39-7%.
On public services Labour have a slightly higher advantage than the Conservatives do on debt. Labour only lead on one other issue however – living standards – and by no greater distance than the Tories do on the economy, leadership and immigration.
The Labour Party Conference runs from 21-24 September, beginning just days after Scotland's independence referendum. There is a chance that were Scotland to vote for independence Parliament would have to be recalled from the conference season, delaying the Labour event and dramatically shifting the terms of debate as both parties face recriminations.
Image: PA
See the full Conservatives results