Nine in ten British people say Robin Williams made them laugh – and Mrs Doubtfire is their standout favourite movie that he starred in
It was announced yesterday that the actor and comedian Robin Williams had been found dead at his home in California. Spokesmen for Mr Williams said that he had been "battling severe depression", and he is believed to have killed himself by hanging. Tributes have poured in from countless fellow actors and Barack Obama, who said: "He made us laugh. He made us cry. He gave his immeasurable talent freely and generously to those who needed it most - from our troops stationed abroad to the marginalised on our own streets."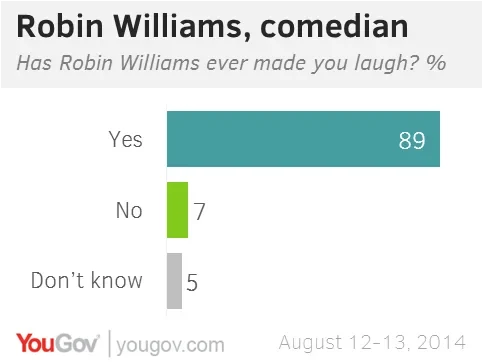 Now a new YouGov poll finds that Robin Williams touched the vast majority of people in Britain.
Nine in ten (89%) say that Robin Williams had made them laugh at some point in their lives. A tiny 7% say he did not.
Robin Williams has starred in a huge array of movies, from family classics and comedies to science fiction and even horror. But to the British public, his 1993 box office hit, Mrs Doubtfire, is the standout favourite, for 29%.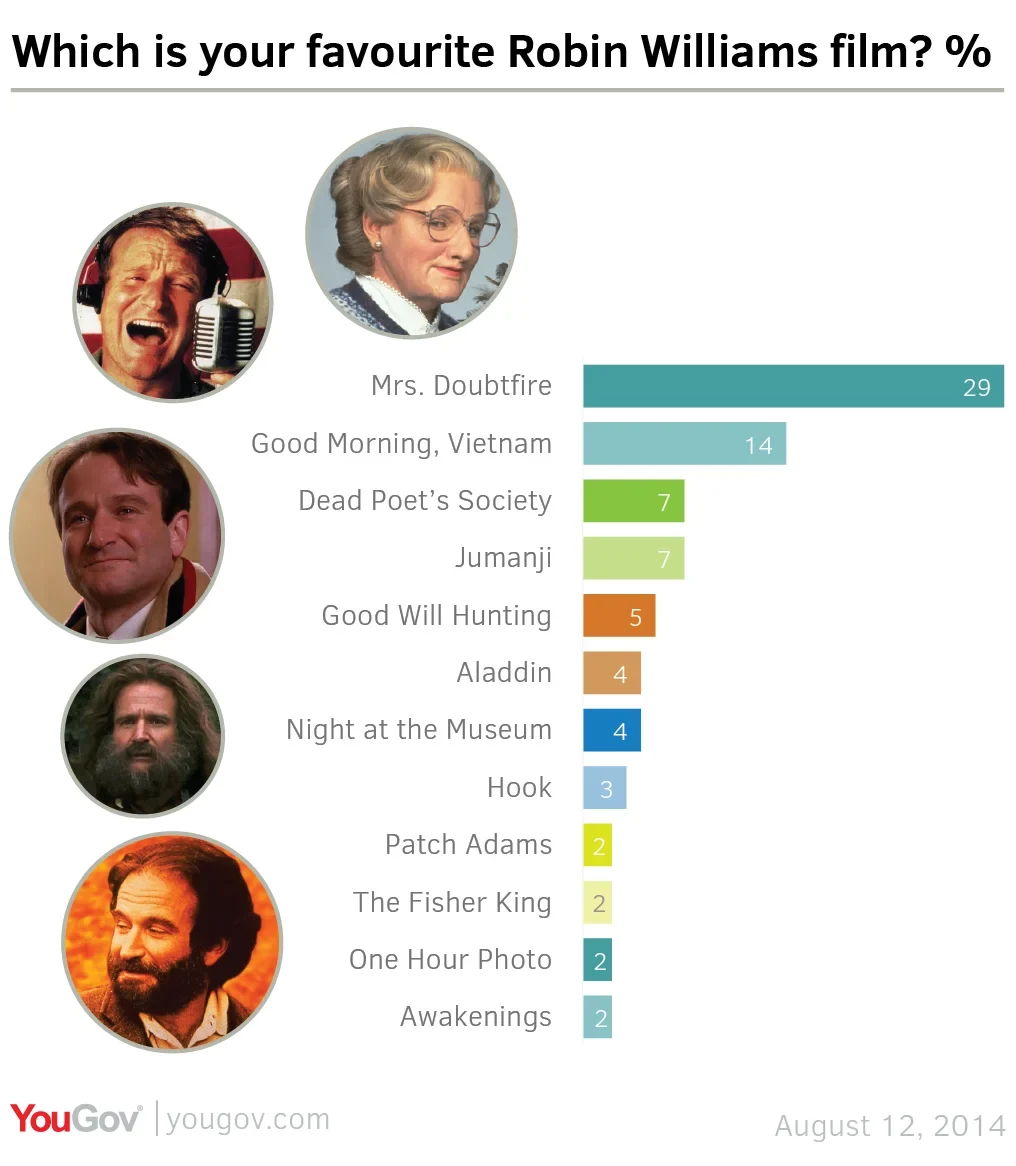 His 1987 war-comedy, Good Morning, Vietnam, is the public's second favourite (14%), while Dead Poet's Society and Jumanji are tied for third and fourth place.
Mrs Doubtfire's sequel, a project Robin Williams was known to have been working on, will sadly no longer see the light of day. The actor left behind four completed, unreleased films which are due to be played in cinemas in the next few years, and won an Oscar for his supporting performance as Matt Damon's therapist in Good Will Hunting, which scores fifth on our list.