Almost half (48%) of the population think inmates get better meals than many people can afford, new research from YouGov reveals.
However, the "Prisons Catering" report shows that such opinions are based on little knowledge. Over seven in ten (72%) admit they have no idea what food is actually served in prison and around one in five (21%) have a vague idea. Fewer than one in twenty (4%) say they have a pretty good idea about what food is given to inmates and just 1% believe they know exactly what food is served.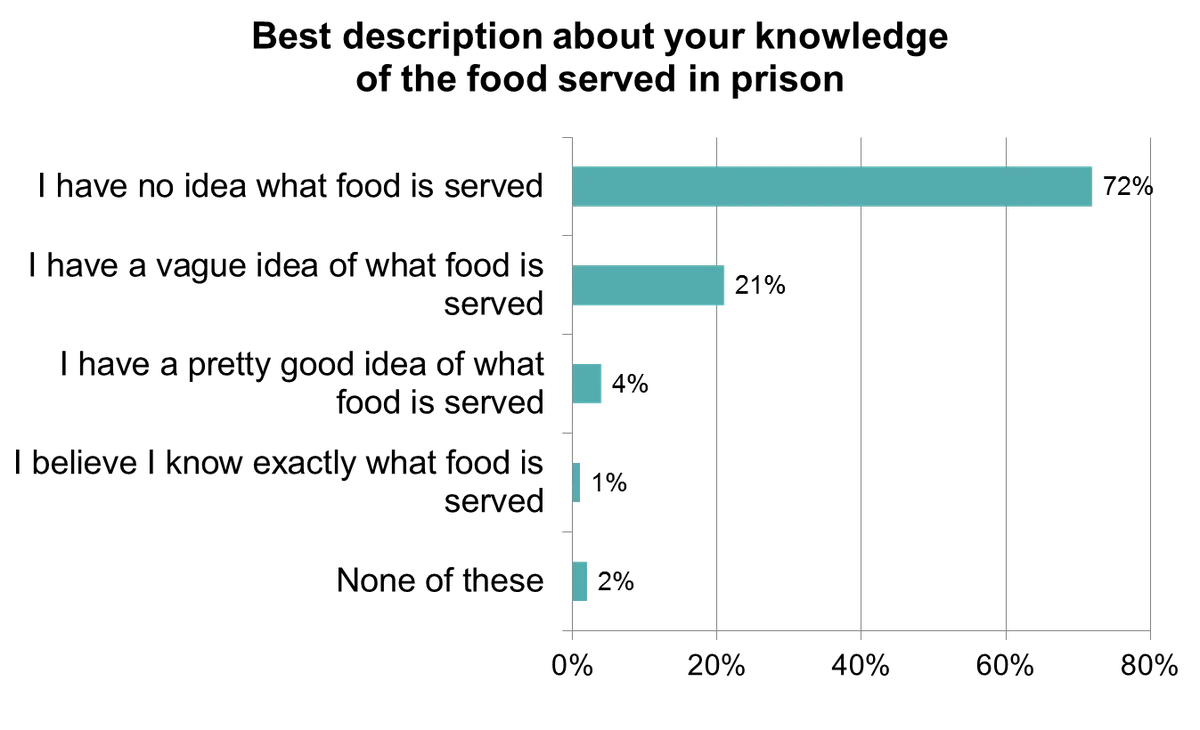 Despite this lack of knowledge, those who do not know about prison food still have diverse opinions about what inmates' meals are like. Almost half (49%) think the food is "like school dinners", one in five reckon that the meals are mainly brought in and re-heated (20%) and 14% think they are cheap, convenience food meals. However, others think they are better, with three in ten (30%) believing they are mainly cooked from scratch on site, around one in five (19%) thinking they are healthy and nutritious and 14% believe them to be good quality meals.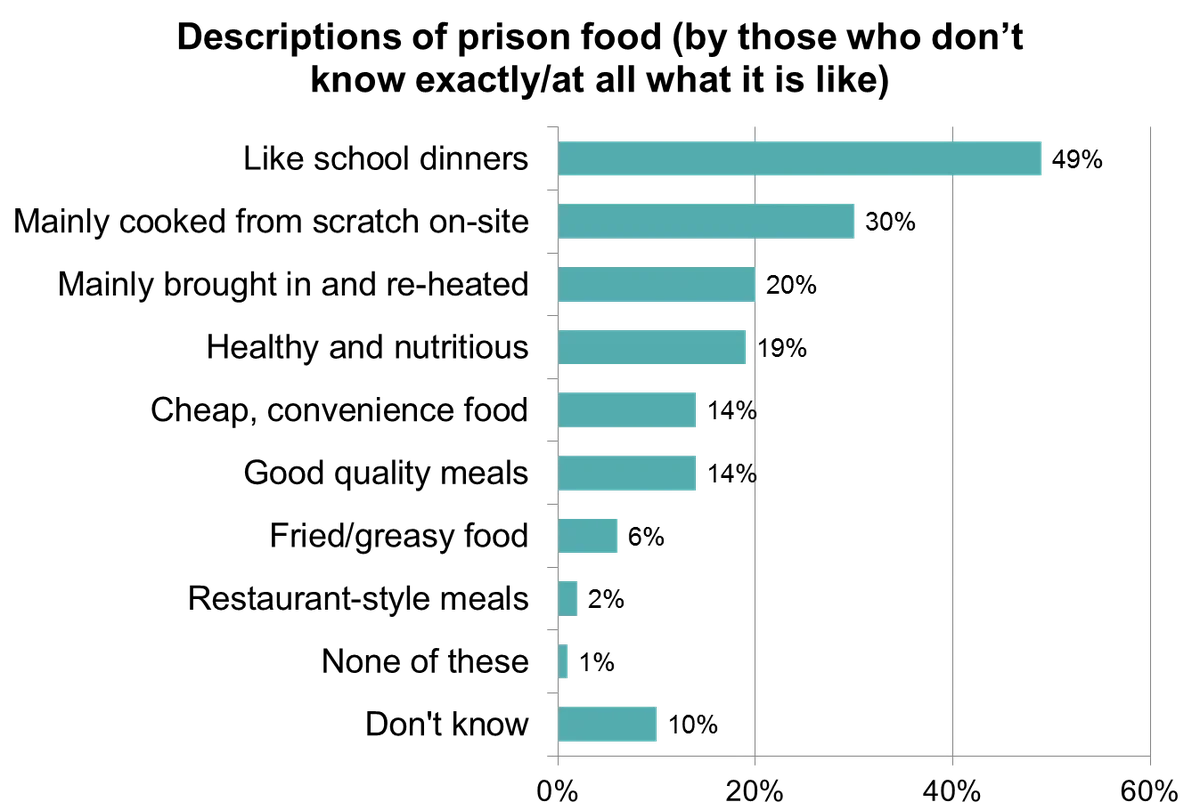 Opinions are divided over the purpose of prison food. Almost half (49%) of people think it should be "adequate but no more" and many believe it should be used as part of rewarding good (35%) or punishing bad (26%) behaviour. However over four in ten (45%) think inmates have the right to good quality, nutritious food and a quarter believe feeding inmates well is good for society.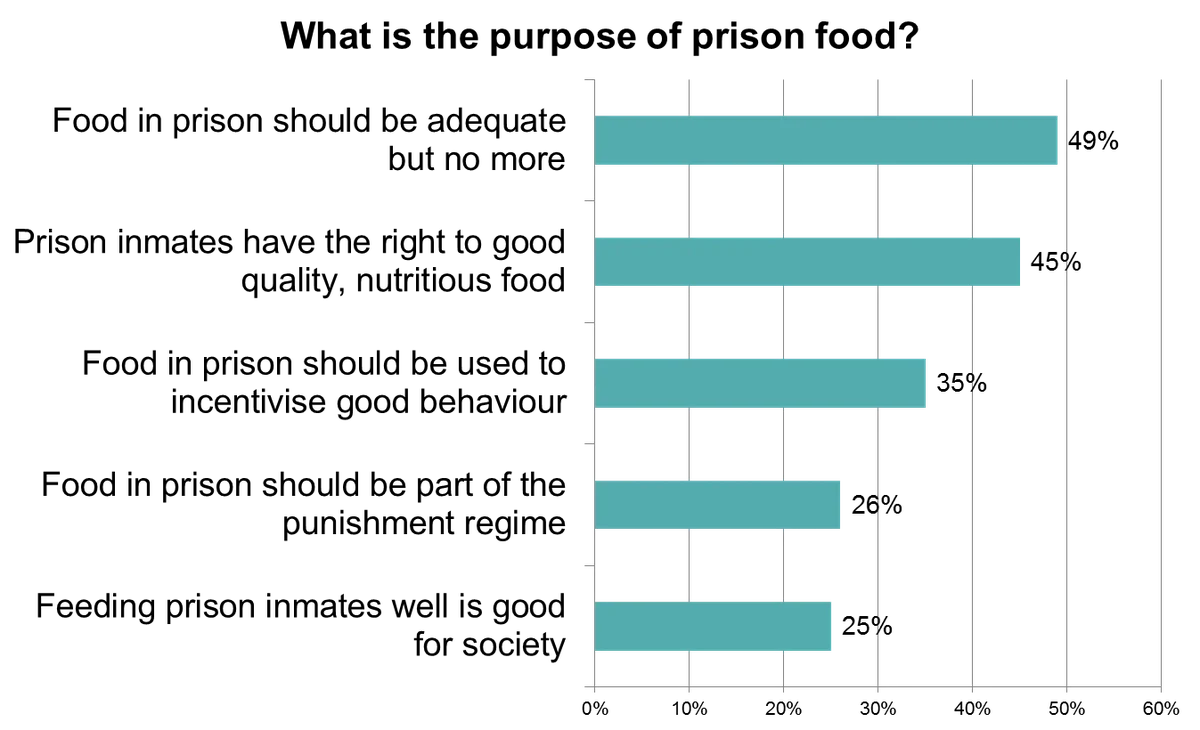 Tom Rees, UK Research Manager at YouGov, commented: "How the population feel about prison food hints at what they think the purpose of prison is – punishment or rehabilitation. This then leads to whether they think that feeding inmates well is good for society, whether food in prison should be used to incentivise good behaviour or if it should punish bad. However, despite the strong feelings about the issue, the main thing that comes out of this research is the lack of knowledge people have about meals for those inside. As well as the general population's attitudes towards the subject, we also sought the thoughts of those with experience of eating prison food, and they had many negatives views, often seeing meals as 'predictable', 'uninspired', and 'boring'."
Find out more about this report
Image PA