Research from the YouGov-Cambridge Globalism Project shows people in the United States are divided over whether they could be at war with China within in five years
With the recent swearing in of Joe Biden as US president, China has reportedly breached Taiwanese airspace with bombers capable of deploying nuclear weapons. Analysts believe China is testing Biden's level of support for Taiwan, after the Trump administration had established closer relations with Taipei. The United States is committed to the defence of Taiwan, and the island is seen as a potential flashpoint that could cause conflict between the US and China.
So where in the world are people most likely to think war a Sino-American conflict is likely? According to the YouGov-Cambridge Globalism Project, approaching two in five Americans (39%) think that their country is likely to find itself at war with China in the next five years; including 13% of those in the United States who think its "very likely".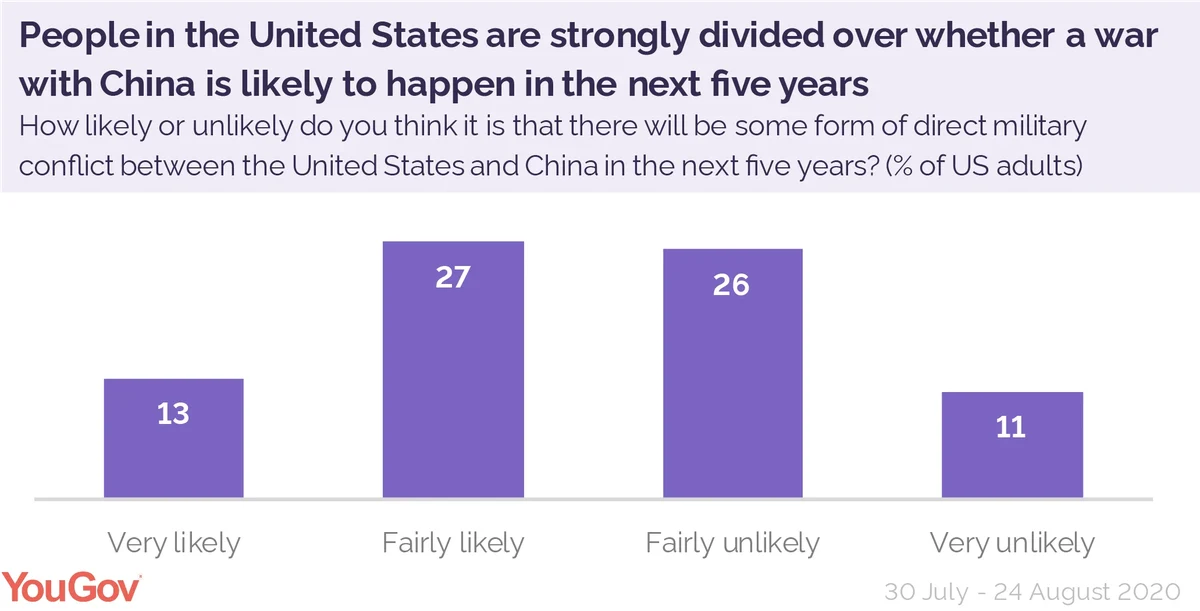 However, the country is divided on the issue, with another 37% saying a conflict is "fairly" (26%) or "very unlikely" (11%).
Opinion here in Britain is highly similar, with 38% of those in the UK saying war between the two nations within five years is likely, and 40% saying it is unlikely to happen.
Elsewhere in the world however, an outbreak of fighting is seen as likely by large majorities of people. As many as three quarters (77%) of South Africans and Indonesians think war between America and China is a probability, as do 72% of Nigerians and 71% of people in Thailand.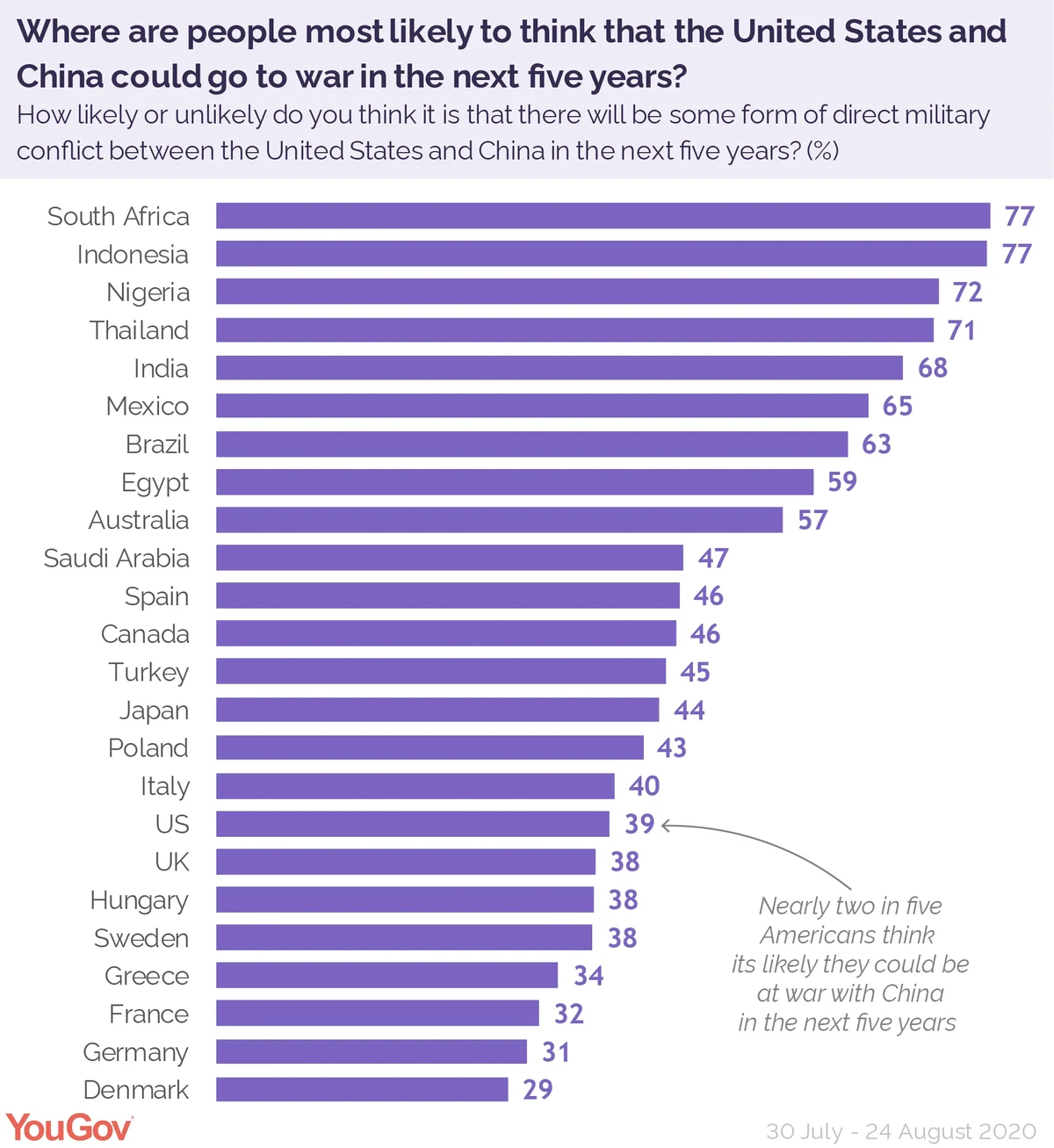 Over in South and Central America, 65% of Mexican people and 63% of Brazilians believe the United States entering conflict with China is likely. In Europe, the Spanish are the most likely (46%) to think the conflict is likely, followed by Poles (43%) and Italians (40%).
Other NATO allies are among the least likely to think that the United States and China will come to war, including France (32%), Germany (31%), and Denmark (29%) – the latter being the least likely to think so.
Learn more about the YouGov-Cambridge Globalism Project here