It has been widely reported that Boris Johnson is set to announce that many restrictions that were due to be lifted on 21 June will now remain in place, probably for around four more weeks.
A YouGov snap poll today shows that 71% of English people support this delay, with 41% saying they "strongly" support it.
Only a quarter (24%) of those living in England oppose the delay, with 14% saying they "strongly" oppose the decision.
There is widespread support across all social groups, but there is a big divide by age – the older you are, the more likely you are to support the delay. Eight in ten (81%) of those aged 65 or older say they are supportive, as do 77% of those aged 50-64, falling to 66% of those aged 25-49, and down to 54% of those aged 18-24.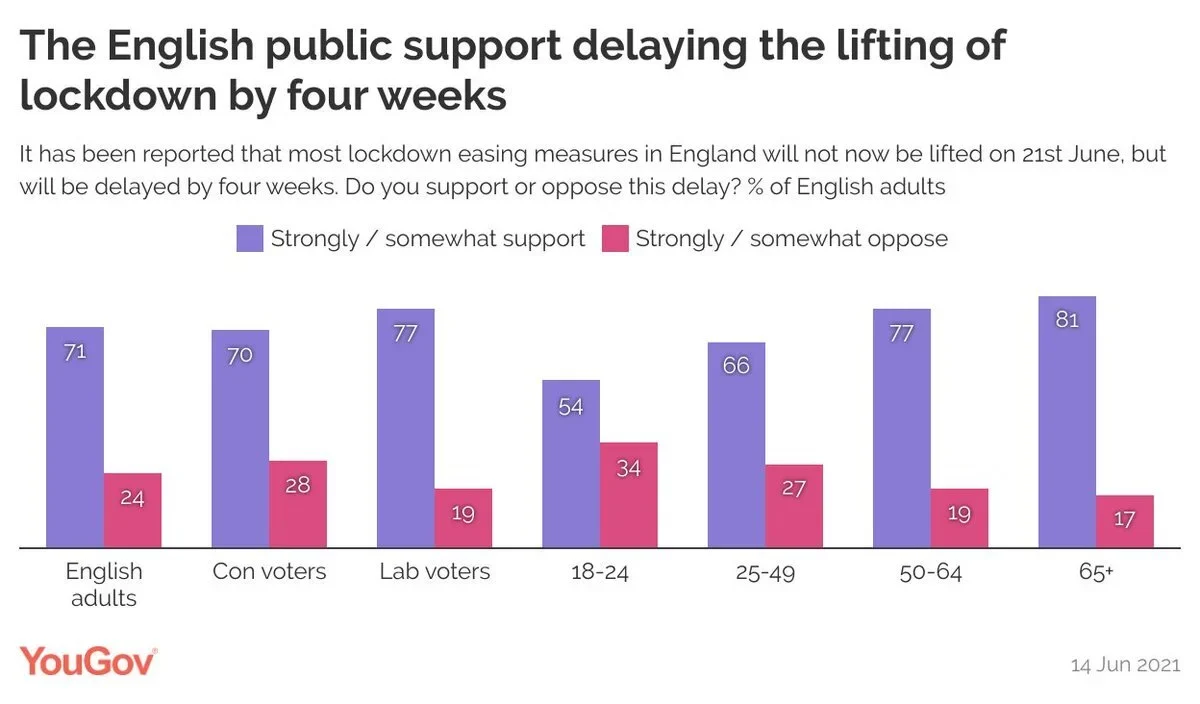 Young people are still much more likely to support the delay than to oppose it (34%), however.
The government's caution has bipartisan support, with the large majority of voters for both main parties (70% of Conservative voters and 77% of Labour voters) backing the move.