Most Britons now see the industry in a positive light
Amid the ongoing COVID-19 vaccine rollout, Britons are seeing the pharmaceutical industry more favourably than ever. Before the pandemic, opinion on the industry had been consistent, with around three in ten people holding a favourable view.
This rose rapidly with the onset of the coronavirus crisis, peaking at 51% in April 2020, before receding slightly until news emerged that vaccines for the disease were ready.
The latest YouGov tracker data shows that favourability for the pharmaceutical industry has now hit a new high, with most Britons (55%) now holding a positive view. This includes 37% who have a "somewhat favourable" opinion and 18% with a "very favourable" opinion of the industry as a whole, and represents a 14-point boost since the news of effective vaccines broke late last year.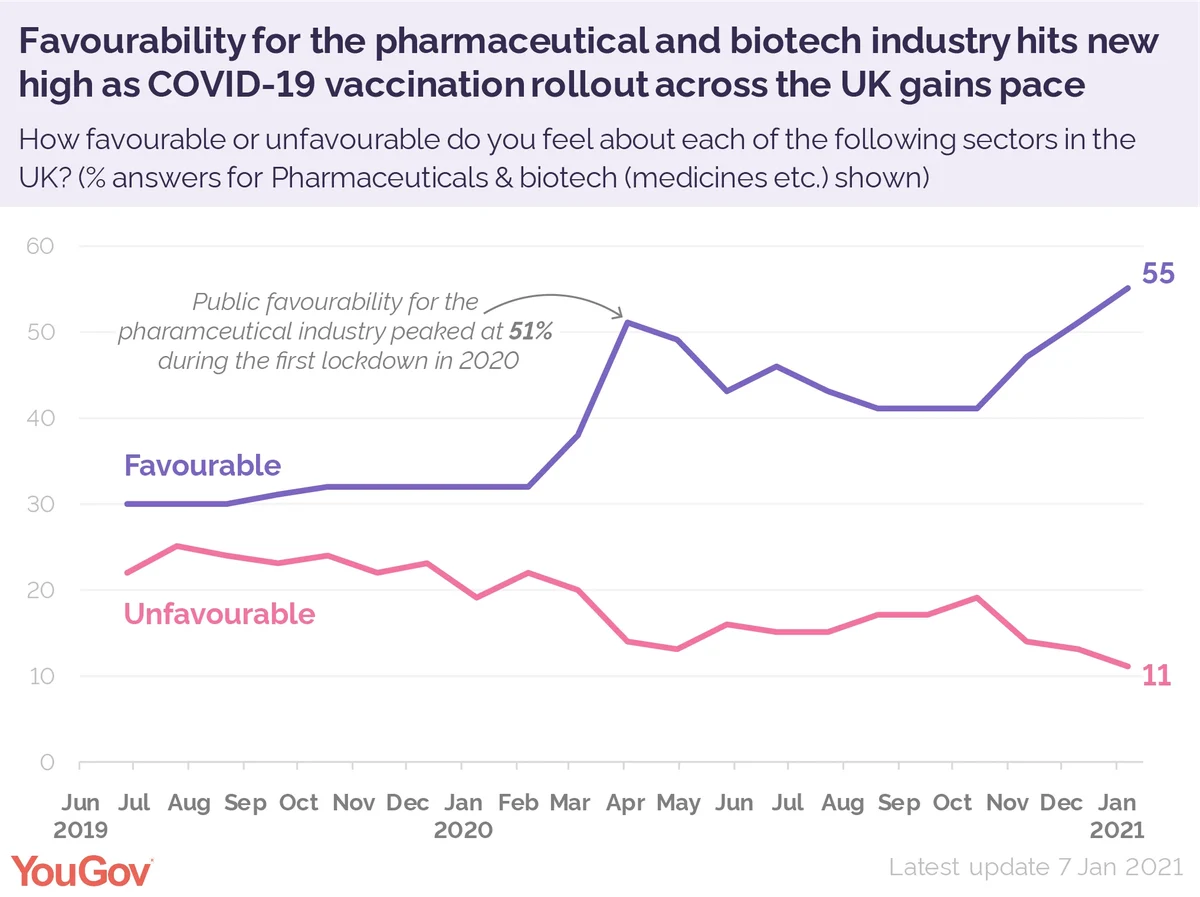 Favourable opinion of the industry is highest among the over 65s (71%) and Liberal Democrat voters (69%) and is lowest among Labour voters (52%) and 25 to 49-year olds (49%).