Most disposable mask wearers aren't following proper procedure either
When the British Government made mask usage compulsory in shops in England, the proportion of Britons doing a facial covering shot up from 38% to 69% in a matter of three weeks, finally bringing Britain in line with the rest of the world.
While this is clearly a cause for celebration in the fight against coronavirus, new YouGov research reveals that the impact of this increase in mask usage will limited because only a small proportion of mask wearers are following proper procedures.
By far the most widely used form of facial covering is the washable, reusable face mask. Almost seven in ten (69%) of those who don some form of protective covering use this type of mask.
Yet just a third of this group (32%) are washing their mask after every use, the correct procedure. And even among these people, only 41% are washing them at 60 degrees or higher – lower temperatures are not enough to kill viruses like COVID-19.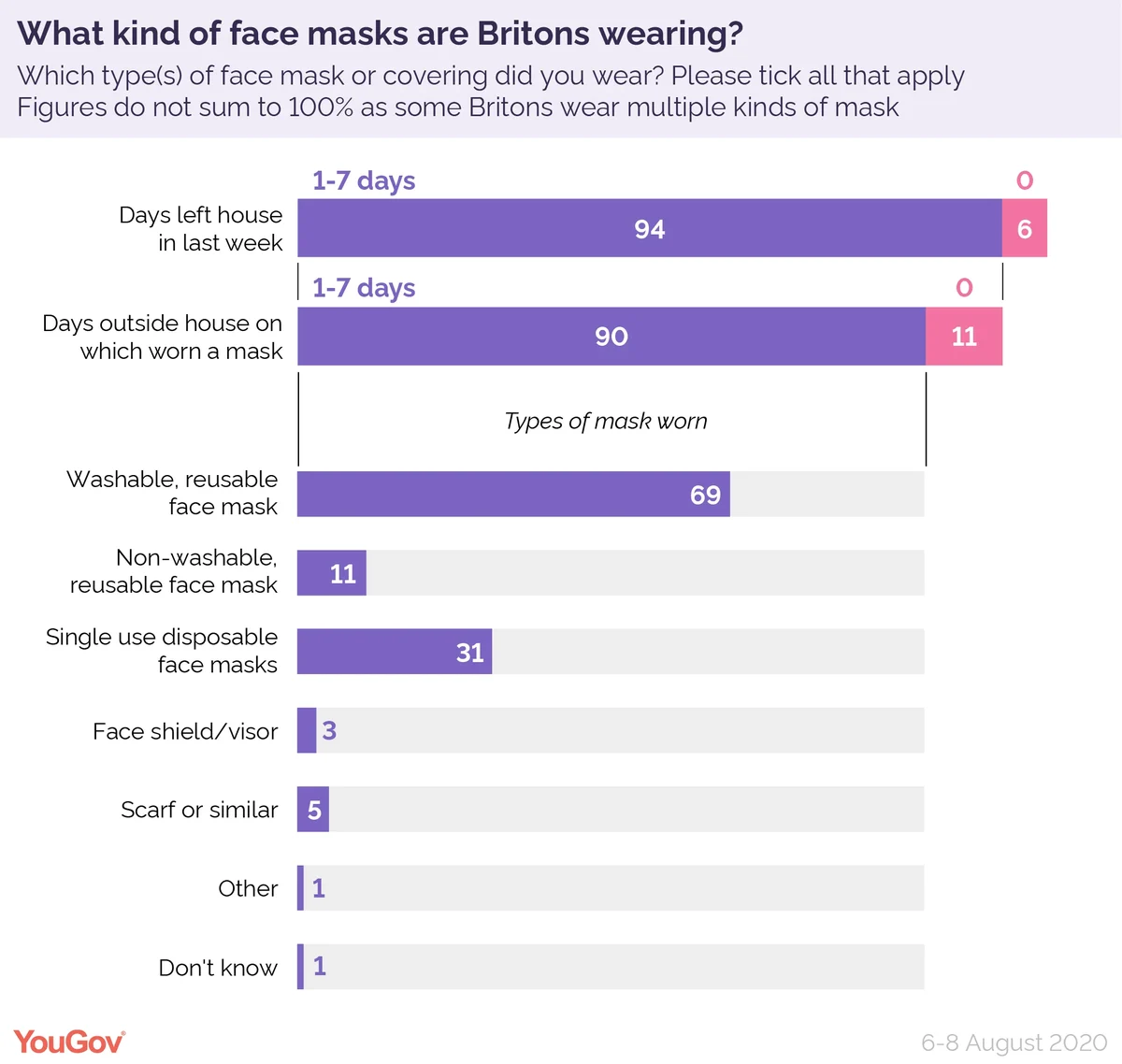 This means that, overall, just one in eight (13%) of those who wear washable, reusable face masks are actually maintaining them in a way that is helpful to stopping the spread of coronavirus.
The results showed that in fact 15% (about one in seven) of washable, reusable mask wearers have never washed their face masks.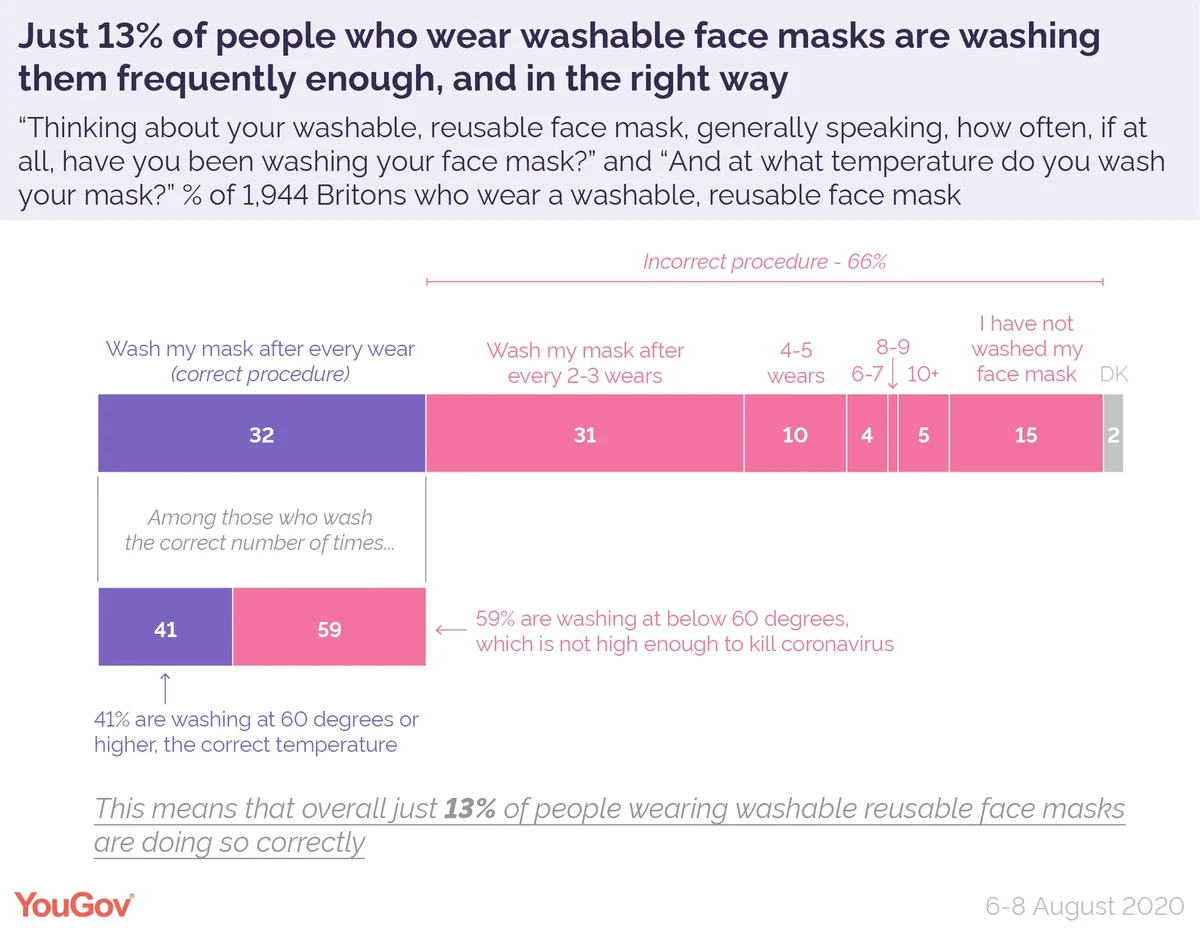 They also show that men are only half as likely as women (20% vs 40%) to be washing their face masks after every use. Similarly, they are twice as likely (20% vs 11%) to have never washed their mask.
Most people wearing single-use face masks… aren't
Around three in ten (31%) mask wearers use single use disposable face masks. The results show that most of this group haven't grasped the "single use" aspect of these masks, with the majority (56%) wearing disposable face masks more than once. This includes a particularly worrying 7% who have never thrown one away after wearing them.
Just 44% are throwing their single use disposable face masks in the bin after one wear. Men (40%) and less likely to be doing so than women (47%).