Britons largely support police responses
With the lockdown now entering its third week, there has been an increase in criticism of some police actions and tactics, such as drone footage being released of a couple out walking their dog.
We have asked two questions on the topic. Firstly, we ran a question last Tuesday which found that just 10% thought the police were enforcing the lockdown too harshly, with around half (46%) thinking their reaction was about right, and a further 29% thinking they were enforcing it too lightly.
Secondly, a poll for Crest Advisory, ran at the end of last week found that a higher number (38%) thought the police had either gone too far in certain circumstances (32%) or were generally going too far (6%).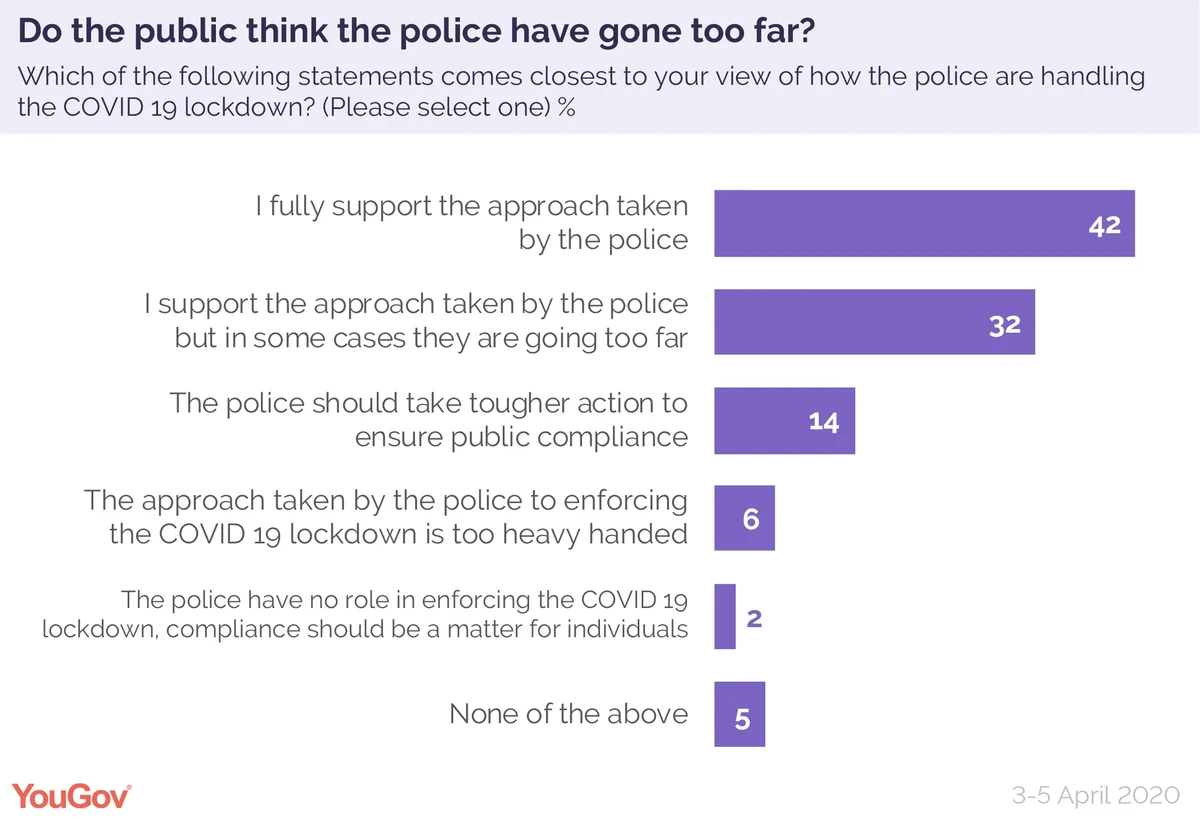 The difference in the results can be explained by the question wording, with the first poll only asking just about the general circumstances, and the second allowing people to say that they generally support the police responses, but think there have been a few bad examples of overzealous enforcement.
Taken together, the main conclusions are:
There is broad public support for the police responses, with around half the public thinking the police responses has been proportionate and correct
There is a sizeable minority on one side who think the police hasn't been tough enough
And there is a sizeable minority on the other who think the police responses has been too tough in certain circumstances, as well as very small minority who think it has been too tough generally.
As with all of our Coronavirus research, it will be interesting to see if and how this changes as the lockdown continues.
Photo: Getty