Pet owners in Hong Kong have been advised not to kiss their pets, in order to prevent the spread of coronavirus. But how common is the practice?
One unlucky dog in Hong Kong has tested positive for Coronavirus, leading authorities to warning against kissing their pets.
With cases on the rise in the UK, YouGov polling now reveals that 43% of pet owners in the UK kiss their animals, and 60% let their pets onto their beds.
British dog owners are the most likely to kiss their pets (48%) and 81% give their dogs hugs.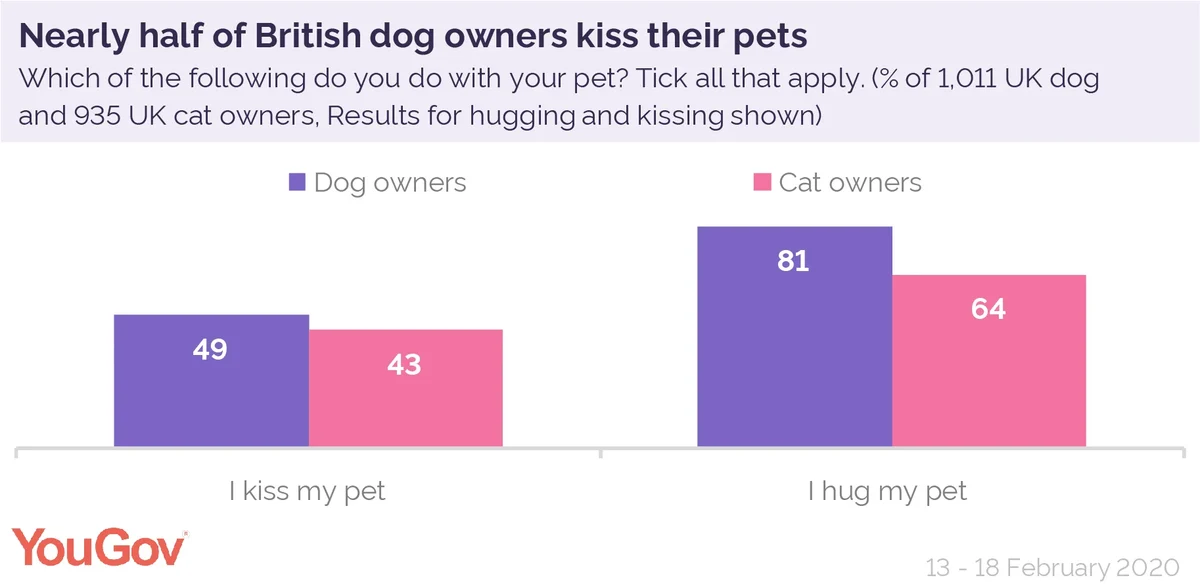 Cat owners aren't off the hook either, with 43% saying they also kiss their pets.
Even before the outbreak of coronavirus, medical experts have mixed opinions about whether or not you should allow your pet to kiss you on the lips or lick you. The results from this study, however, showed one in four (25%) of UK pet owners do.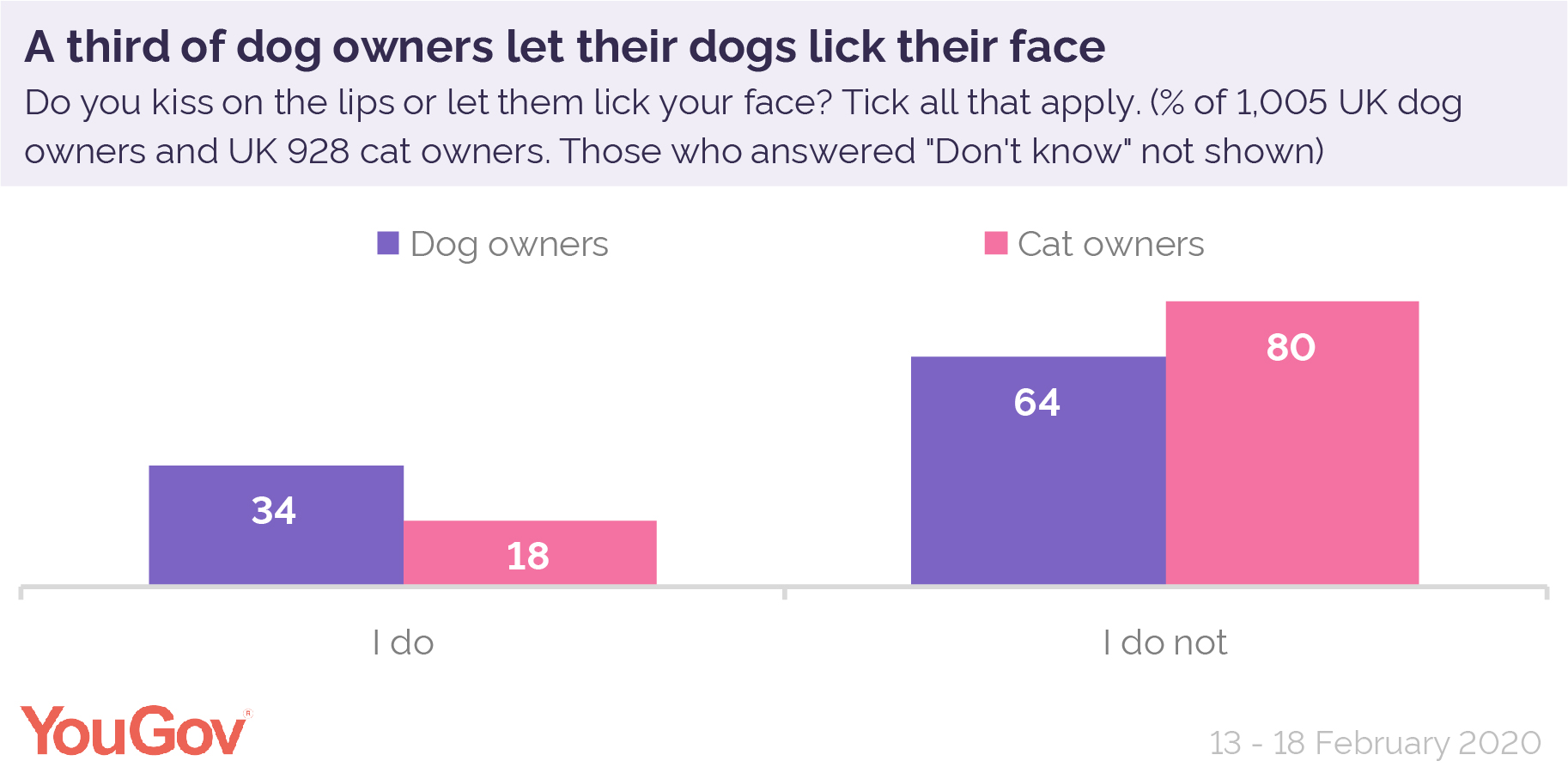 Click to enlarge
This is highest among dog owners, with a third (35%) saying they let their dog lick their face or kiss them on the lips. However, only 18% of cat owners do the same.
However, cat owners are much more likely to let their feline family members onto the bed (73%) compared to only one in two dogs (55%) who get the same privileges.
Image: Getty