Public are currently more concerned about the disease than measles or hepatitis C
The outbreak of 2019-nCoV – more commonly known as the coronavirus – has dominated global news since it was first detected in December.
Having started in Wuhan province in China, the disease has since spread to more than two dozen countries worldwide. As many as eight cases have now been confirmed in the UK.
As a result of all the coverage a new YouGov survey finds that around two thirds of Britons (65%) consider themselves to be at least somewhat familiar with the infection.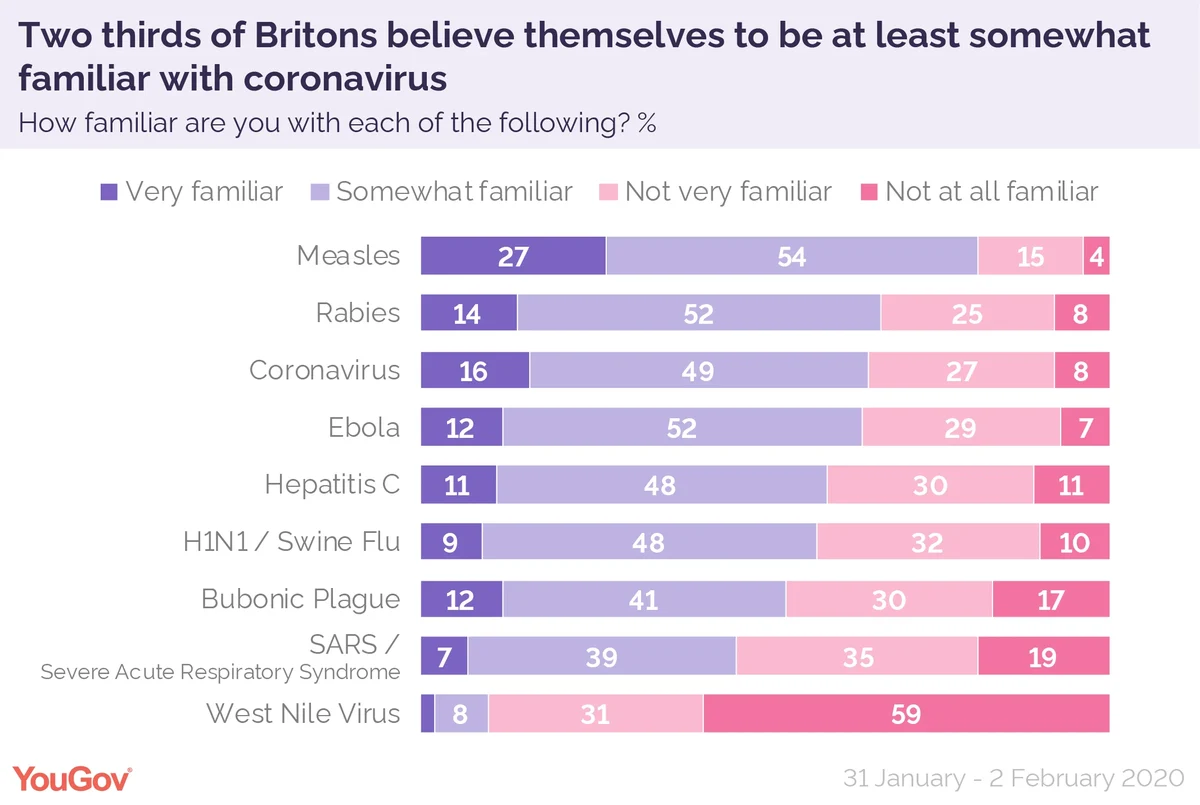 There is widespread concern about the virus. Despite the low number of cases, around two thirds of Britons consider coronavirus to be either a major (23%) or minor (37%) threat to the country.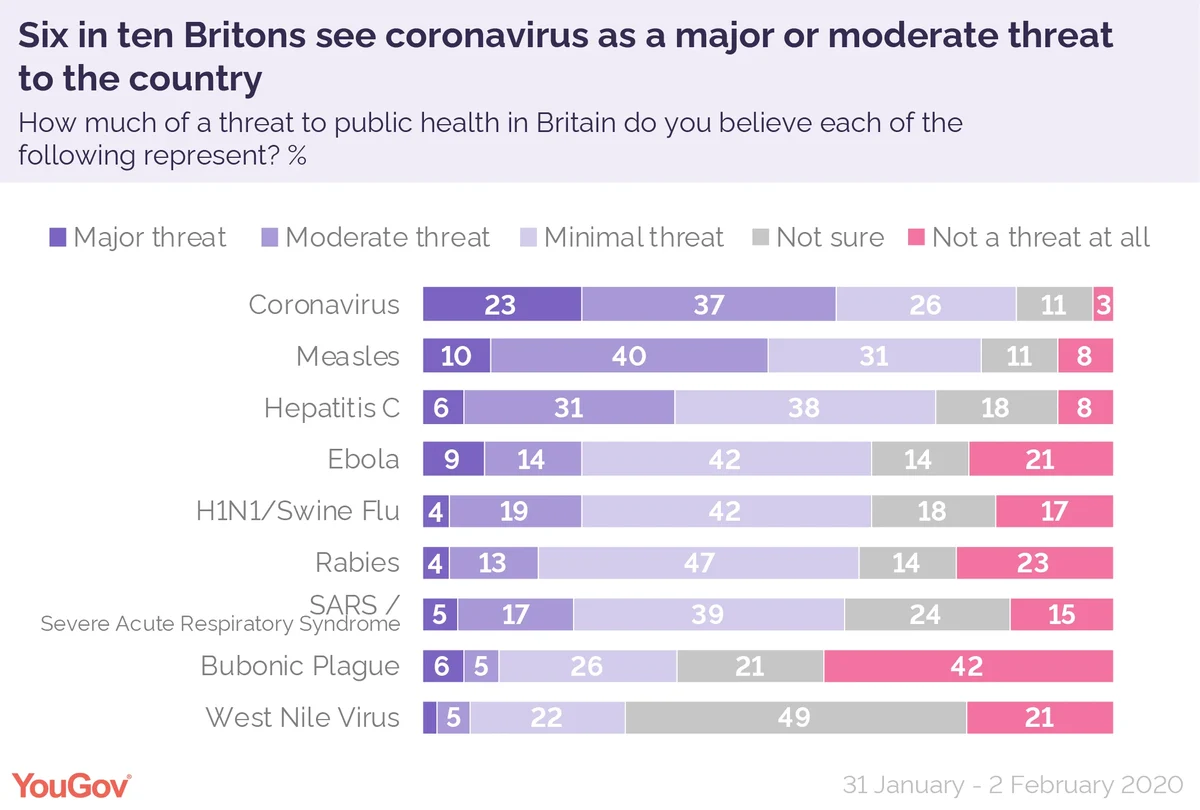 The results form part of a survey which asked Britons about the familiarity with, and fear of, nine viruses. Several of the other viruses we asked about – SARS, ebola, swine flu – were also subject to fears that they would be a global pandemic.
Unsurprisingly, given that the outbreak is ongoing, coronavirus tops the list. Only 23% of Brits consider ebola or swine flu to be much of a threat, as do 22% for SARS.
The public also see coronavirus as more dangerous than measles, which 50% of Brits see as a major or moderate threat. Measles affects many more people in the UK (829 in 2018), although it is still very rare, and the mortality rate is far lower than coronavirus (which is currently estimated to kill around 3% of those who catch it).
Britons are even less likely to see Hepatitis C as a threat (37%), despite the fact that 215,000 people in the UK have it, and the disease resulted in 319 deaths in England in 2017.
Photo: Getty