Nearly one-in-ten Britons already use products with legal cannabis extracts, and large sections of the population are considering it
Cannabidiol, also known as CBD, is an extract of the cannabis plant - and an increasingly popular ingredient in medicines and cosmetics.
Many other extracts from same plant are criminalised in the UK, but CBD is completely legal - provided it's obtained from an EU-approved strain.
CBD remains controversial though, with many preaching its health benefits and medicinal properties, despite only a small amount of scientific evidence on the compound's effects.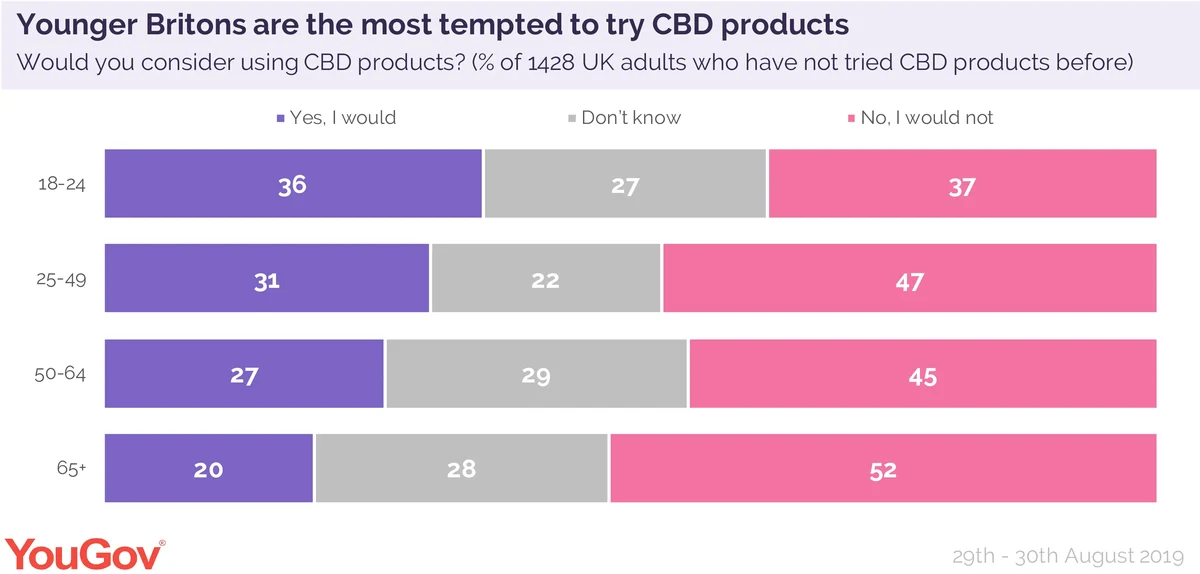 Britons are certainly curious. A quarter (28%) say they would consider using products containing CBD, although just shy of half (47%) of Britons say they wouldn't touch them.
The products are more popular with younger Britons aged between 18 and 24 years old, with a third (36%) considering trying them. One in ten younger Britons (10%) have already used them, compared to 5% of Britons aged 65 or over.
The most popular type of CBD products with Britons is pure oil (58%), followed by CBD vape juice or e-cigarettes (21%) and creams (11%).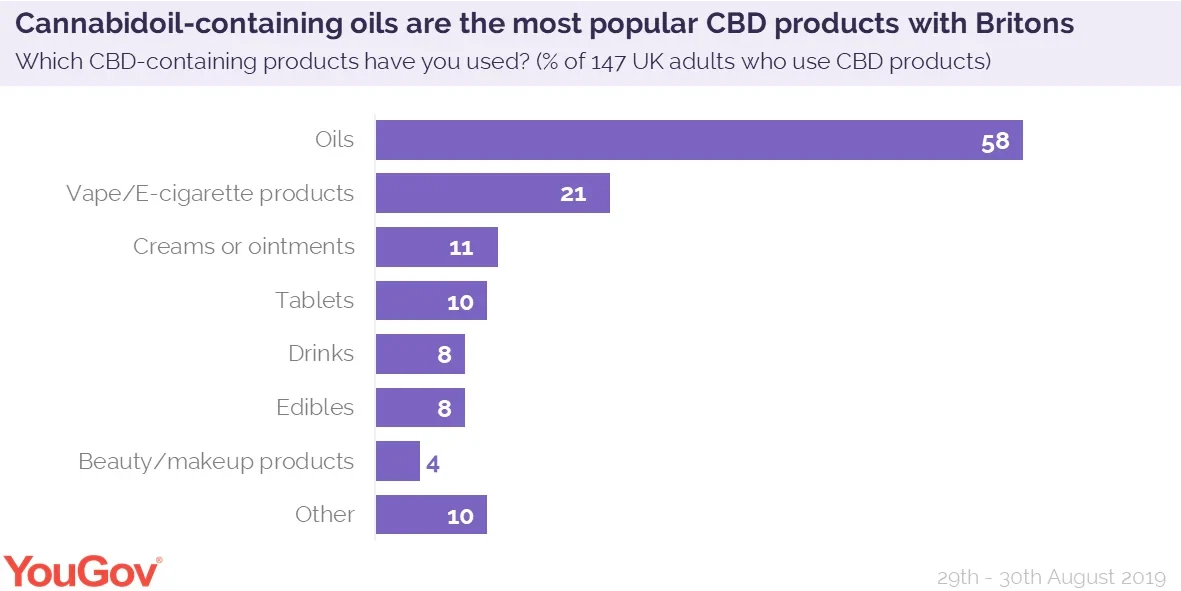 Despite their growing popularity amongst big brands, only 4% of those who use CBD products say they use makeup and beauty products which contain the extract.
Over half (61%) of CBD customers say they use the products for medicinal purposes, with pain relief the primary use (71%). Another 38% also say they use the products to treat anxiety and depression.
Image: Getty