A third of the nation has dabbled with cannabis
News that Conservative leadership contender Michael Gove took cocaine during his time as a journalist dominated headlines over the weekend.
The race to be next Prime Minister has taken a distinctly narcotic turn, with Rory Stewart admitting to smoking opium at an Iranian wedding and Andrea Leadsom confessing to cannabis use. As a result, previous revelations that frontrunner Boris Johnson's took cannabis in his youth and attempted to take cocaine have also seen a resurgence
But how common is drug use among Britons? The results of a YouGov survey in summer 2018 asking about eight different drugs reveal that a third (34%) admit to having taken cannabis, including 5% who say they currently do so.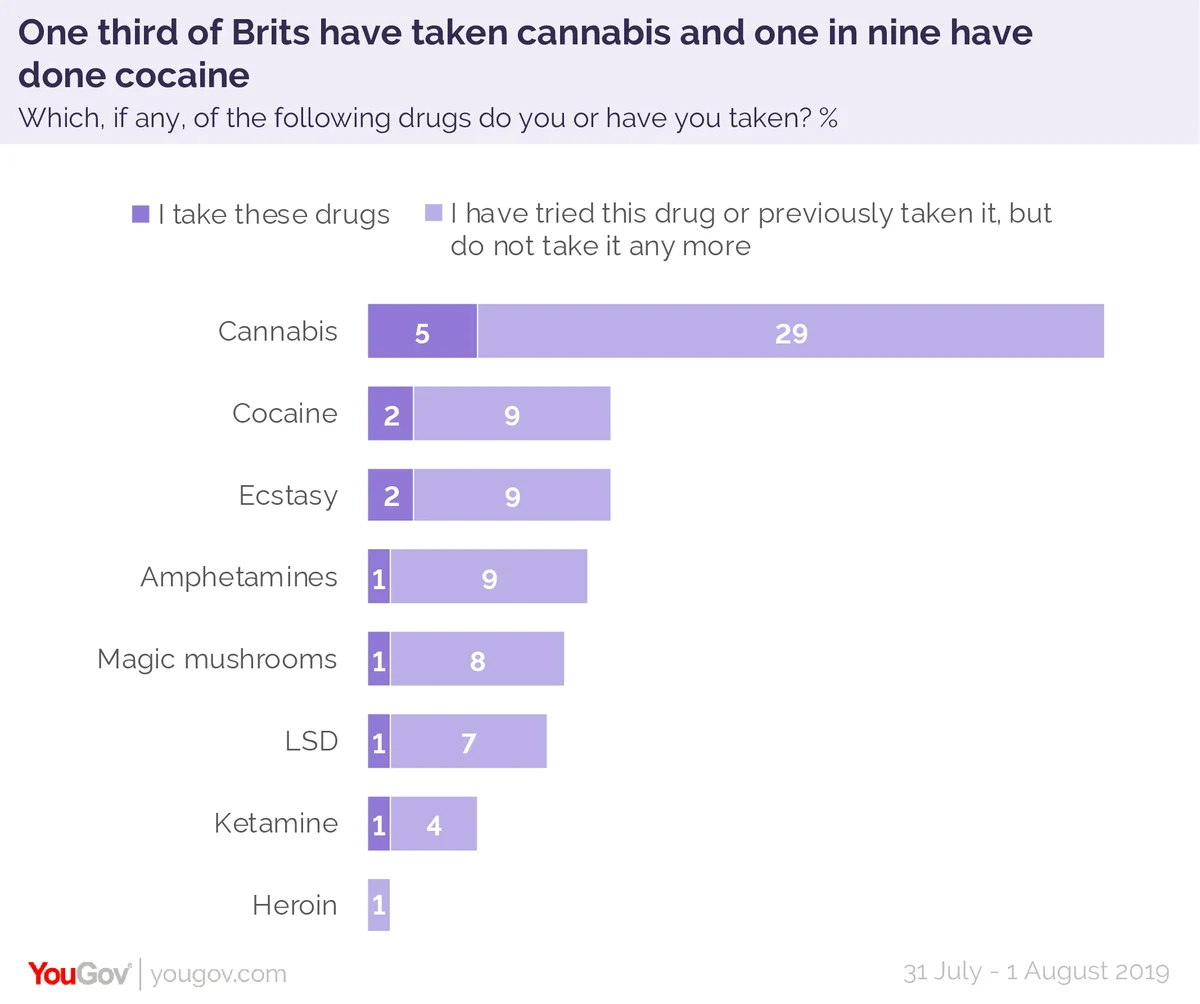 Michael Gove is joined by one in nine Britons (11%) in having taken cocaine, with an identical proportion saying they have used ecstasy. In both cases, this figure includes 2% who are currently taking the drug.
The revelations have caused some to question whether the politicians involved are fit for the office of the Prime Minister. A separate YouGov survey, also conducted in the summer of last year, found that 31% of Britons believe someone who has ever taken cannabis should not be allowed to become an MP, let alone Prime Minister. This figure rises to 56% for cocaine.
By contrast, 43% say it is acceptable for a politician to have consumed cannabis in the past, but not while in post as an MP, and a further 19% are happy for MPs to be currently taking the drug. These figures fall to only 33% and 5% respectively for cocaine.
Photo: Getty