Every generation has its favourite children's book, and in honour of this fact, and to help celebrate National Children's Reading Week, we got to thinking about what your all-time favourite classics from the past might be.
Enid Blyton's much-loved series The Famous Five came top in our list of favourites at 24%, with 'Five on Treasure Island' rated best book and tomboy George as best character
18% of you picked J.K. Rowling's phenomenally successful tales of witchcraft and wizardry as your favourite kids' book series, perhaps unsurprisingly opting for Harry Potter as the favourite character of the seven-part series
Closely following these winning stories were childhood favourites Kenneth Grahame's countryside classic Wind in the Willows, Tolkein's The Hobbit, and C.S. Lewis's fantastical tale The Lion, Witch and the Wardrobe
Another Enid Blyton choice, The Faraway Tree, also featured
While anything by Roald Dahl ‒ from Charlie and the Chocolate Factory, to magical little girl Matilda, to tale of dreams and giants, The BFG ‒ also made the final cut
Likewise, other titles capturing fantasy worlds of make-believe also topped our readers' lists, from Robert Louis Stevenson's Treasure Island to Frances Hodgson Burnett's imperial masterpiece The Secret Garden; from never-growing-up Peter Pan to exotic animal tales in Rudyard Kipling's The Jungle Book.
The much-loved stories of The Very Hungry Caterpillar, Thomas the Tank Engine and Winnie the Pooh (85 years old this year) also made your shortlist.
Famous Five rated favourite book series
The winning adventures of The Famous Five are among some of the best-loved creations by the prolific Enid Blyton, and our panel of booklovers confess to having joined them in many an adventure since the first ever publication of Five on a Treasure Island, in 1942.
Armed with maps, torches, packets of sandwiches and a plentiful supply of ginger-beer, the Famous Five regularly embarked upon the sort of adventures that we as kids could only dream about, and clearly won over the hearts of many of our book loving respondents.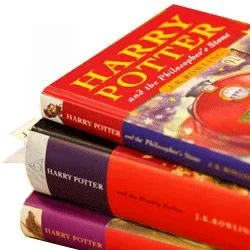 Second favourite the Harry Potter series was by no means the first of its kind, but its legendary success has won over millions worldwide, including much of our bookworm respondents.
Nevertheless, as the favourite children's book, the results confirm that the hitherto unknown author, J. K. Rowling, who saw her first book Harry Potter and the Philosopher's Stone published relatively recently in 1997, has undeniably changed children's reading lists forever.
The inimitable Roald Dahl, author of tens of children's favourites, was also chosen as a most-loved author by many of our respondents, and although 1967's James and The Giant Peach started Roald Dahl's foray into children's writing, our panellists voted sweet story of poor-boy-done-good Charlie and the Chocolate Factory, as their favourite book, while eccentric chocolate maker Willy Wonka was the most-loved character from the writer's timeless collection.
Charmingly illustrated in many an edition by the equally-loved Quentin Blake, each of Dahl's stories invariably pits children against all kinds of monstrous adults, never failing to capture our imagination as we were growing up and clearly remaining personal favourites years later.
Once acquainted with the Narnia stories, every child wanted their house to have a wardrobe through which they could enter and discover C.S. Lewis's magical world. Favourite tale The Lion Witch and the Wardrobe was the first of the author's chronicles of Narnia, and featured high in our panellists' list of best books, while wise lion Aslan wins over the hearts of our respondents as the novels' best character.
Timeless classics vs. contemporary fiction
Believe it or not, Alice's famous Adventures in Wonderland were written in 1865 and it appears that for some of our respondents, the story has only got better with time.
Many of our booklover panellists name Alice's Adventures in Wonderland and sequel Through the Looking Glass as their favourite children's choices, perhaps captivated by the moment in which Alice goes chasing after the white rabbit and begins her adventure, meeting just some of our panellists' favourite characters the Cheshire cat and the Mad Hatter in the process.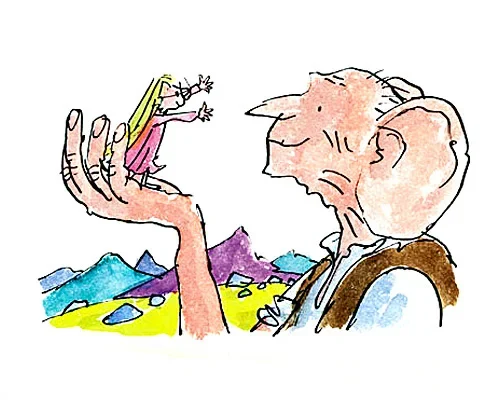 Talking of earlier favourites, 7% of our booklover respondents chose nature-loving Beatrix Potter's Peter Rabbit tales as their favourite book series.
Author and illustrator wrote the original Tale of Peter Rabbit in 1902, which turned out to be the first of the long series of books by the illustrator ‒ our panellists rated Peter Rabbit, Mrs. Tiggy-Winkle and Jemima Puddleduck as their favourite characters; just some of the beautifully drawn animals and subjects of these tender classics which evidently continue to win over many of our panellists over a hundred years after initial publication.
In more recent years, however, today's children can enjoy inspiring fantasy works from authors like Phillip Pullman, whose tales thrillingly explore such weighty themes as the myths of creation, and the meaning of our existence. Many panellists chose these darkly magical tomes as their favourite children's books, with 8% opting for Pullman's His Dark Materials as their most-loved book series, choosing Northern Lights as favourite book and young girl Lyra Belacqua as the best character in the series.

Labs Method statement
YouGovLabs research is anecdotal, with polls being open to all panellists who wish to take part. In contrast to YouGov's public opinion polling, YouGovLabs seeks to understand the attitudes of specific subsets of people: sports fans tell us how they feel about sports and music fans tell us how they feel about music, for example. YouGovLabs results are unweighted, and figures reported do not reflect the attitudes of the population as a whole.