And that's just the adults
With the latest instalment in Marvel Comics hit franchise the Avengers having launched this week, YouGov Realtime took a look at how many Britons will be buying tickets to see the superhero ensemble flick.
The survey, conducted Thursday-Friday, found that one in five Britons (19%) say they have either already seen the movie or will do so during its theatrical release. A further 16% say they'll catch the film, but not at the cinema.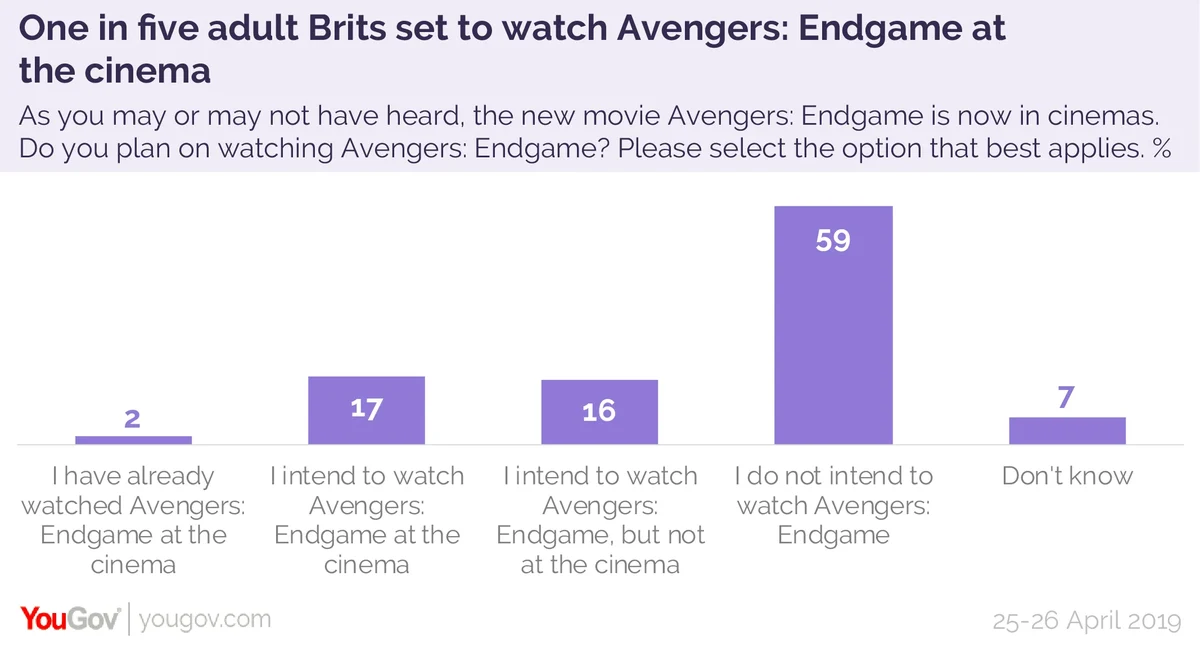 This is the equivalent of 9.5 million Brits making the journey to the cinema, but this also underplays the figure as the survey was only conducted among adults (aged 18 and above) so the actual figure will be much higher again once children are taken into account.
The youngest adults – those aged 18-24 – are the most likely to say they'll see Captain America and co, with 9% saying they have already made their way to the cinema, a further 28% saying they have plans to do so and another 13% saying they'll catch the movie some other way.
Thor tops the list of Avengers characters Britons want to see
We put a list of 31 key Avengers characters to those who plan to see the movie at some point and asked which ones they were interested in seeing in Endgame.
The mighty Thor tops the list, just pipping Iron Man to the top spot at 57% and 56% apiece. They are followed in third place by Captain America on 52%. No other heroes topped the 50% mark.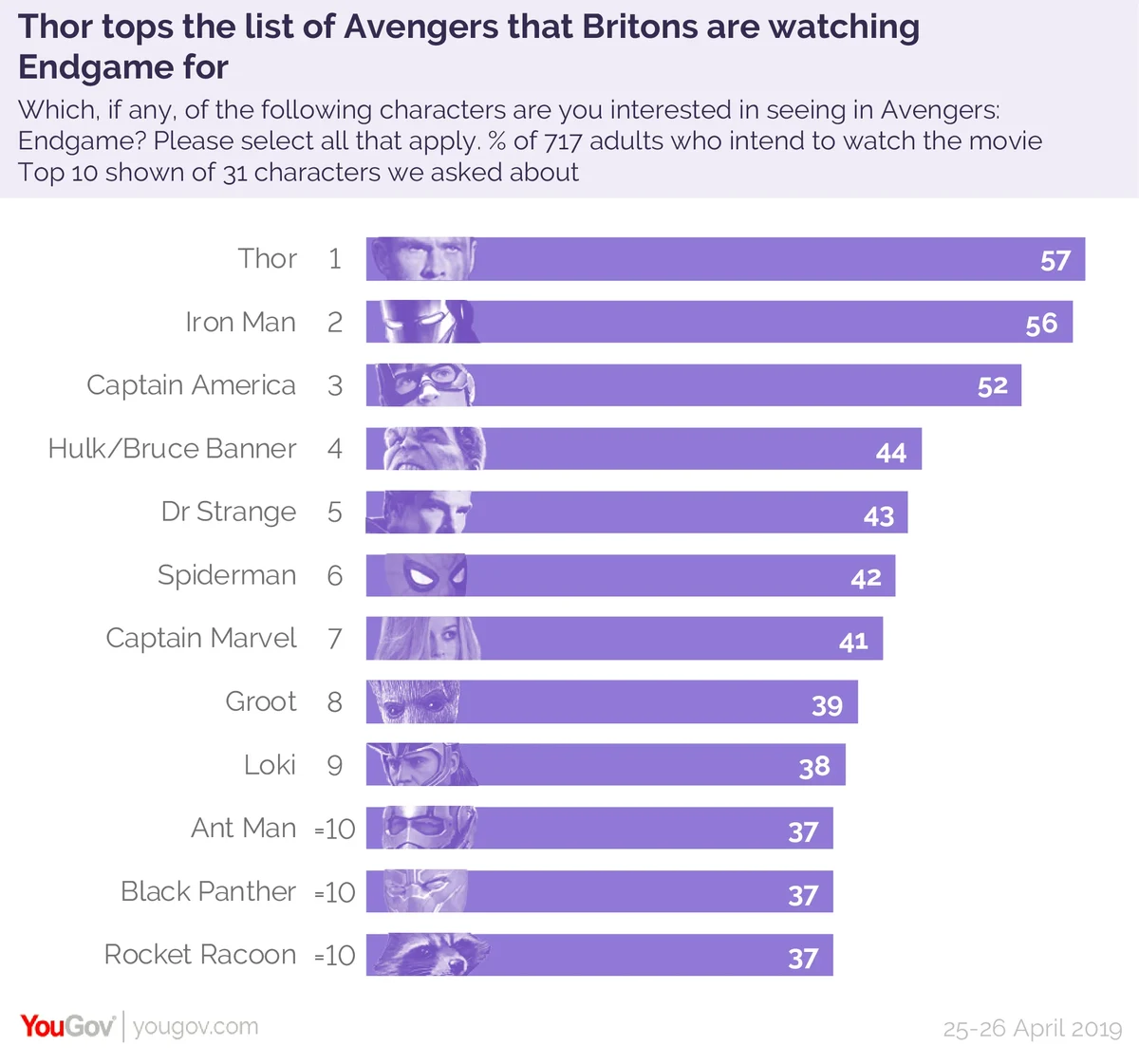 Fourth place is taken by the Hulk/Bruce Banner on 44%, followed closely by Dr Strange (43%), Spiderman (42%) and relative Avengers newcomer Captain Marvel on 41%. The top ten are rounded out by Groot (39%), Loki (38%) and then in joint tenth place are Ant Man (37%), Black Panther (37%) and Rocket Racoon (37%).
You can see the scores for all 31 characters in the results tables below.
Photo: Marvel